AZGem Gems
January 2011
---
The World's Most Useful
Gem & Jewelry Monthly Newsletter
---
Written by Carolyn Doyle for customers of
The Dorado Company
and other visitors to the azgem.com website who subscribe.
~~~~~~~~~~~~~~~~~~~~~~~~~~~~~~
Share this newsletter with friends and co-workers by printing or forwarding it to them in its entirety.
~~~~~
Sign up for a free subscription to the AZGem Gems monthly newsletter.
To enquire about gems or jewelry...

~~~~~
Back issues of the AZGem Gems newsletter can be accessed by clicking here.
Usable Gems... and a little opinion.
Online Shopping For Jewelry Is Popular
Online shopping for jewelry is popular, and it's predicted to become even more so. It's no longer going to be just a holiday shopping strategy.
A report from Forrester Research indicates that by 2014, online sales are expected to reach $248.7 billion, that would be approximately 8 percent of all retail sales in the United States.
On December 1 JCKonline reported that "More than $1 billion was spent on Cyber Monday – which is not only a 16 percent jump from last year, but represents the "heaviest online spending day in history," according to digital measurement service comScore.
For the holiday season-to-date, $13.55 billion has been spent online, a 13-percent rise from 2009, the service said.
The spokesperson was also quoted as saying "Cyber Monday was a historic day for e-commerce as we saw daily spending surpass $1 billion for the first time. The online holiday shopping season has clearly gotten off to a very strong start."
Why Is That?
Online shopping for jewelry is popular, and it's predicted to become even more so. There are many reasons why, but the primary reasons have to do with
| | |
| --- | --- |
| | choices |
| | convenience |
| | price |
You can choose from hundreds of online stores, and thousands of products. Looking for a pendant? Many styles, colors, stones, metals and other variations can all be presented to you with a few mouse clicks.
Most online shoppers say that convenience is very important. You decide when, where, and how often you peruse the online stores of your choice.
Online stores can offer significantly lower prices because they have significantly lower costs. Cost avoidance is a major factor in a merchant's ability to offer lower prices.
Consider what a jewelry store owner must pay just for insurance...
| | |
| --- | --- |
| | liability insurance to cover possible injuries to customers |
| | theft insurance to cover inventory |
| | medical for employees |
Brick and mortar costs for the physical store...
| | |
| --- | --- |
| | rent, taxes, shopping and center common costs |
| | tenant improvements (carpet, paint, lighting, mirrors, display cases, and much more) |
| | security systems and services |
| | licenses, and numerous other permits and environmental regulatory costs |
| | employee salaries, commissions, incentives, and benefits costs |
The list of costs that can be avoided goes much further than these few items.
This all means that lower prices, more choices, and personal convenience will, at an increasing frequency, have us all clicking on that big shopping cart button.
Taxes Are Necessary
Online shopping for jewelry is popular for sure... but I need to warn you that taxes will be coming.
Sales taxes (taxes on consumer spending) are a big, big source of revenue for many city, county, and state governments. As 8 percent of retail sales migrate from local shopping centers and big box stores to online merchants, the taxes will presumably follow.
Color me cynical, but most public sector employees and elected officials exercise authority in two ways:
| | |
| --- | --- |
| | Tell you what to Do or NOT do |
| | Spend your money |
This means they need your money. Online sales presents an inviting target for them.
Photo Information
Top - Ruby and sterling silver ring..
Next - Keyboard and charge card - a powerful shopping combination.
Next - Web graphic symbol (electronic shopping cart).
Next - Quality Rhodolite garnet from Madagascar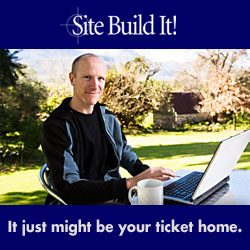 .
A Google search using keywords such as gemstone jewelry or silver jewelry can return some very interesting information and websites.
Gem Offer
Readers have requested that I offer a special deal on a different gem in each newsletter. I am not able to offer gems at prices below my cost as some readers have requested, but I will offer them at very low prices.
We keep gem prices low by buying quality gemstone rough worldwide, and having the rough material cut by our gem cutters in Asia.
This month's featured item is a high quality gemstone, and the January birthstone..:
| | |
| --- | --- |
| | Gem: Classic red Rhodolite garnet |
| | Shape: Oval |
| | Size: 9x7 mm |
| | Price: $22 each |
Send me an email (with anti-spam) and tell me that you want this great gem.
Gem Industry News...
Red Flag Rule
The Red Flags Rule requires many businesses and organizations to implement a written Identity Theft Prevention Program designed to detect the warning signs — or "red flags" — of identity theft in their day-to-day operations. Are you covered by the Red Flags Rule? Read Fighting Fraud with the Red Flags Rule: A How-To Guide for Business to:
| | |
| --- | --- |
| | Find out if the rule applies to your business or organization; |
| | Get practical tips on spotting the red flags of identity theft, taking steps to prevent the crime, and mitigating the damage it inflicts; and |
| | Learn how to put in place your written Identity Theft Prevention Program. |
By identifying red flags in advance, you'll be better equipped to spot suspicious patterns when they arise and take steps to prevent a red flag from escalating into a costly episode of identity theft. Take advantage of other resources on this site to educate your employees and colleagues about complying with the Red Flags Rule.

Tucson Gem Shows
The Tucson Gem Shows are coming quickly! Jumpstart (dealer to dealer trading) will begin in about a week or so. The important wholesale shows will start on February 1 and 3. http://www.xpopress.com/AZ-show-schedule.html
We Thank You
We've had a good season, and a successful year.
Our ability to buy gem rough directly from the source allows us to have the gems cut and offered to our customers at exceedingly low prices.
Jewelry Dealers
Our thanks also goes to our dealers. Your success brings success to all of us.
Now is the time to take a week to recharge... before you begin thinking of replenishing your depleted inventory - oh, and remember that the Tucson Gem Shows are only a month away.
Also, Valentine's Day is coming.
If this business wasn't so enjoyable, it could turn into work.
Be The Quality Jewelry Discounter.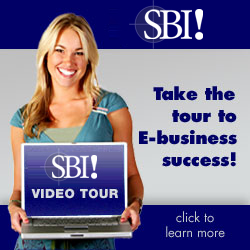 Jewelry Dealers Program
Do you enjoy jewelry and gems?
Do you enjoy talking with friends and co-workers?
Could you use an extra income source?
Take a look at our great Jewelry Dealers Program.
Carolyn Doyle
~~~~~~~~~~~~~~~~~~~~~~~~~~~~~~
Want to change the e-mail address at which you receive this newsletter?
Want to (gulp) unsubscribe?
and let me know what you want to do.
~~~~~~~~~~~~~~~~~~~~~~~~~~~~~~
The AZGem Gems Newsletter is now distributed through RSS, as well as by e-mail. Use the appropriate button below to add the azgem.com feed to your RSS service.

~~~~~~~~~~~~~~~~~~~~~~~~~~~~~~
AZGem.com is the Web presence of:

The Dorado Company
P.O. Box 8232
Scottsdale, AZ 85252-8232
(C)2010 The Dorado Company All rights reserved.