AZGem Gems
January 2012
---
The World's Most Useful
Gem & Jewelry Monthly Newsletter
---
Written by Carolyn Doyle for customers of
The Dorado Company
and other visitors to the azgem.com website who subscribe.
~~~~~~~~~~~~~~~~~~~~~~~~~~~~~~
Share this newsletter with friends and co-workers by printing or forwarding it to them in its entirety.
~~~~~
Sign up for a free subscription to the AZGem Gems monthly newsletter.
To enquire about gems or jewelry...

~~~~~
Back issues of the AZGem Gems newsletter can be accessed by clicking here.
Usable Gems... and a little opinion.
Opal Is An Environmental Wonder
Opal is an environmental wonder from several perspectives. In the view of jewelry designers it is a beautiful slice of nature. It is a versatile and colorful gemstone with much eye appeal. Fashion accessory consultants see it as a beautiful accent.
Opal is an environmental wonder to geologists as well. The silica is deposited by water in fissures in the host rock, if the right elements and conditions existed over long periods. Most opal deposits are not gem quality. This non-gem material is known to geologists as amorphous silica or opaline silica.
As you know, opal is tiny spheres of silica with spaces between the spheres. The play of color that gem quality stones exhibit is caused by the rounded spheres and moisture trapped between the spheres. The highly magnified image below illustrates this structure.
A research team from Stanford has been studying the characteristics of opal deposits for other purposes. A couple of weeks ago a Stanford geochemist (Kate Maher) presented a research team's findings at the 2011 annual meeting of the American Geophysical Union in San Francisco, and has published the findings in a Stanford Knowledgebase paper.
That paper is titled Besides Being Gemstones, Opals May Decontaminate Nuclear Sites . It reads in part...
STANFORD UNIVERSITY —Across the United States there are more than a dozen major sites where soil and groundwater are contaminated with substantial amounts of uranium — a highly mobile, radioactive element. Most of the contamination is from poor disposal practices at mines or plants that processed uranium-rich ore for power plants or nuclear weapons, or reprocessed spent or decommissioned uranium.
Cleaning up such sites is a problem that has bedeviled remediation efforts for decades. There has been no simple, reliable, cost effective way to do it. Now a team of researchers led by Stanford geochemist Kate Maher is proposing to imitate nature by using amorphous silica — also known as the precious gemstone opal — to sequester the uranium. Once ensconced inside opal, the uranium molecules would be rendered immobile and chemically inert.
"We have looked at opaline silica in deposits across the western U.S. and almost universally we find very high uranium concentrations," said Maher...
According to computer modeling studies that the researchers have done using their data from natural opal deposits, opaline silica may offer a faster, cheaper, more enduring way to sequester uranium than other current or proposed methods...
The sequestering process would involve pumping a solution rich in dissolved silica into the subsurface through injection wells, effectively flooding the contaminated areas with it. As the solution moved through the soil or rock, chemically interacting with its surroundings, amorphous silica would precipitate out and latch on to dissolved uranium.
The team made clear that the uranium contamination is at some uranium mines and some uranium processing plants, and not at nuclear power plants.
The research team believes decontamination processes using amorphous silica may be a more effective and less expensive way to clean up uranium contamination.
Opal is an environmental wonder, and a beautiful, colorful gem.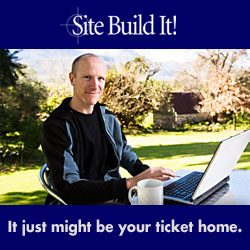 A Google search using keywords such as opal doublet or opal play of color can return some very interesting information and websites.
Gem Offer
Here is this month's special gem deal. I have a good selection of garnets in inventory. A variety of colors, shapes, and sizes are available... but only this one with the specifications listed below.
Gem: Spessartite Garnet (aka Mandarin Garnet)
Orange garnet is a prized variety of the gem garnet family. These stones are natural and untreated.
Shape: Oval
Size: 2.04 carats, 7.7 mm x 6.7 mm
Price: $39.00
Send me an email (with anti-spam) and tell me that you want this fine gem.
We keep gem prices low by buying quality gemstone rough worldwide, and having the rough material cut by our gem cutters in Asia.
Gem Industry News
Christmas Sales Season For Jewelry Described as "Solid"
But Some Say "Flat"
JCK Online is reporting mixed sales results for the Christmas sales season…
While most jewelers told JCK that sales were up, a sizable percentage found business flat or even down from last year.
Still, most were smiling when all was said and done.
One jewelry store owner queried by JCK was satisfied with sales, "People seem to be more 'up' this year, and settled into the 'economic new normal,'" she is quoted as saying. "They're spending less than they would have five years ago, but seem less worried overall."
Jewelry Dealers
Rest, Relax, Recharge
We Thank You
We've had a good season, and a successful year. Thanks go to our internet customers and our dealers local and internet dealers.
We appreciate your patronage!
Now is the time to take a week to recharge... before you begin thinking of replenishing your depleted inventory.
And then the Tucson Gem Shows are only a month away. Also, Valentine's Day is coming. If this business wasn't so enjoyable, it could turn into work.
Be The Quality Jewelry Discounter.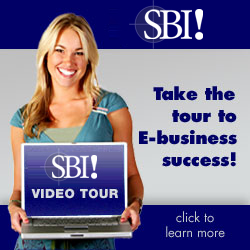 Jewelry Dealers Program
Do you enjoy jewelry and gems?
Do you enjoy talking with friends and friends of friends?
Could you use an extra income source?
Take a look at our great Jewelry Dealers Program.
Carolyn Doyle
~~~~~~~~~~~~~~~~~~~~~~~~~~~~~~
Want to change the e-mail address at which you receive this newsletter?
Want to (gulp) unsubscribe?
and let me know what you want to do.
~~~~~~~~~~~~~~~~~~~~~~~~~~~~~~
The AZGem Gems Newsletter is now distributed through RSS, as well as by e-mail. Use the appropriate button below to add the azgem.com feed to your RSS service.

~~~~~~~~~~~~~~~~~~~~~~~~~~~~~~

AZGem.com is the Web presence of:

The Dorado Company
P.O. Box 8232
Scottsdale, AZ 85252-8232

(C)2012 The Dorado Company All rights reserved.

An az-webs network site