AZGem Gems

January 2013
---
The World's Most Useful
Gem & Jewelry Monthly Newsletter
---
Written by Carolyn Doyle for customers of
The Dorado Company
and other visitors to the azgem.com website who subscribe.
~~~~~~~~~~~~~~~~~~~~~~~~~~~~~~
Share this newsletter with friends and co-workers by printing or forwarding it to them in its entirety.
~~~~~
Sign up for a free subscription to the AZGem Gems monthly newsletter.
To enquire about gems or jewelry...

~~~~~
Back issues of the AZGem Gems newsletter can be accessed by clicking here.
Usable Gems... and a little opinion.
Colored Gemstone Market Assessment
Colored Gemstone Market Assessment was the subject of a well-received speech at the third annual International Gem and Jewelry Conference recently in Hong Kong. The president of the International Colored Gemstone Association, Wilson Yuen presented an upbeat report on the near-future colored gem market in Asian countries.
He also presented an assessment on the China colored gem market at the October International Gemology Conference.
Two press releases covering these recent speeches by Mr. Yuan on the Asian market outlook are presented below.
ICA President Yuen outlines ASEAN countries outlook at GIT 2012 conference
Hong Kong, December 17, 2012 – Wilson Yuen, president of ICA, talked about the ASEAN countries' market trend at the 3rd International Gem and Jewelry Conference (GIT 2012) on December 12. He discussed each country's strengths and weakness from the manufacturing, sales and exportation perspective.
"China and India remain as the largest consumer markets in terms of sales and export. Thailand maintains its position as the top supplier. With respects to the competition from Sri Lanka and India, Thailand's growing economic status could soon disqualify it for tax exemption when exporting gems to the US market," said Yuen.
ICA president Wilson Yuen spoke about the ASEAN countries' market trend at GIT 2012 conference. All photo courtesy of GIT.
He also indicated countries like Vietnam and Lao will gradually develop their gemstone industry as they have rich resources and low manufacturing cost. Indonesia and Brunei will continue to have a substantial development. The market of Myanmar will be expanding with the economic sanctions lifted. Singapore will be a strong competitor against Hong Kong in the high-end market.
In addition to the general market trend, Yuen also emphasized on the recent development of the China market and revealed that volume of the mid-range consumers is growing. This market segment demands designs that speak for their self-presentation.
ICA president Wilson Yuen (second right) with GIT board members and other keynote speakers at GIT 2012 conference.
The GIT 2012 conference was held on December 12 and 13, 2012. Six keynote speakers presented topics ranging from business practices, market creativity to top ten trends and colors. 20 sessions with experts from the jewelry and gem industry were arranged in the afternoons with each taking up 20 minutes.
A report of the speeches presented are available below.
ICA President predicts the development model of China's colored gem market to be similar to the US
Hong Kong, December 18, 2012 – Wilson Yuen, president of ICA, gave an overview of China's gemstone market at the 2012 World Jewellery Industry Development Summit- Hong Kong on November 30. He addressed the need to build an integrated colored gemstone database in China.
In his speech, Yuen predicted that the development model of the China market would be similar to that of the United States. Products priced at low-to-mid level are most consumed. With the increasing consuming power of the middle class, the mid-to-high priced products will see a smooth development. As for the high-end designs, many international auction houses have entered Hong Kong in recent years, which manifested the great potential of the Greater China market.
When being asked if there is any timeline proposed by the Chinese government on the colored gemstone tax break, Yuen said we need to make that happen step by step.
"It will be much easier to lobby the government if the database on colored gemstones is systemized. Governments of Hunan province and Changsha city, and ICA are working together on the International Gemstone Cultural and Creative Industrial Park project. One of our missions is to build the database," said Yuen.
The summit was held on November 30 and December 1, with more than 800 participants. The overall theme was "branding and innovation" and was also addressed by other industry experts such as Mr. François Curiel, President of Christie's Asia and Mr. Dominique Riviere, jewellery design instructor of Fashion Institute of Technology, New York.
The 2012 World Jewellery Industry Development Summit was funded by the CreateHK under the Commerce and Economic Development Bureau of HKSAR government. It was organized by Hong Kong Jewelry Manufacturers' Association (HKJMA). ICA is the summit's supporting organization.
Around 820 people from the global jewelry design and trade industry attended the summit.
Yuen talked about China's colored gem market development at the 2012 International Gemmological Conference
Hong Kong, November 9, 2012- Wilson Yuen, president of International Colored Gemstone Association, presented the topic of "overall development of China's colored gemstone market" in the 2012 International Gemology Conference on October 29.
Yuen indicated that China's market is growing gradually with strong base. But there are still several challenges ahead.
"First of all, the supply of the entire colored gemstone industry in China is from the overseas. The pricing strategy has been manipulated; second, the import tariff is high enough to keep the public away from consuming the products in accordance with their actual value; third, there are misleading counseling services on colored gemstones due to the lack of proper promotions," said Yuen in the conference.
"Government of Hunan province initiated the project of International Gemstone Culture and Creative Industrial Park. It helps the custom and tax department to build the database and draw up the reasonable tariff standard. Hopefully, colored gemstones will have the same equal tax treatment as the diamonds," Yuen added.
The 2012 International Gemology Conference was hosted by China University of Geosciences Gemmological Institute on October 29 and 30, in Wuhan Science & Technology Conference & Exhibition Center. Over 500 representatives from the jewelry and gem industry attended the conference. Sessions were mainly focused on the analysis and prediction of China's jewelry and colored gem market.
Photo Information
Top - Colored gemstone display
Next - Wilson Yuen, president of the International Colored Gemstone Association, addresses the conference
Next - International Gem and Jewelry Conference dignitaries
Next - 2012 World Jewellery Industry Development Summit participants
Next - Gem Special Offer - Fine Spessartite Garnet
Next: - Jewelry items for sale - moderate price point
Next - Dealer Product Image - Chrome Diopside and White Topaz Ring in Sterling Silver
Last - Dealer Program Image - Pink Spinel and Sterling Silver Earrings
A Google search using keywords such as International Colored Gemstone Association can return some very interesting information and websites.
Gem Offer
Here is this month's special gem deal.
Gem: Spessartite Garnet
Color: Mandarin Orange
Quality: Fine
Shape: Oval
Size: 7.7 x 6.7 mm
Weight: 2.04 carats
Price: $51
Send me an email (with anti-spam) and tell me that you want this fine gem.
We keep gem prices low by buying quality gemstone rough worldwide, and having the rough material cut by our gem cutters in Asia.
Gem Industry News
Holiday Shopping Season Weak
The 2012 holiday shopping season was generally recognized as October 28 through December 24. Obama Administration agencies predicted a strong sales season... much better than the 2 percent growth in 2011. The International Diamond Exchange and some other private industry groups used Administration economic assumptions and made similar predictions.
It did not happen. There was only a meager 0.7 percent increase in sales revenue. Many brick-and-mortar jewelry retailers are left with depressing inventories of unsold goods.
Several jewelry industry publications conducted interviews with jewelry retailers. As a group, it is fair to say those interviews were less than optimistic. Most identified the source of their pessimism as government policies leading to continued high unemployment and slow economic growth. Uncertainty regarding taxes and business regulations also were cited as contributors.
As in the past few years, the two segments of jewelry sales that saw any success were the low price point goods, and high-end, fine quality stones set in custom design pieces.
While government analysts continue to project 2 percent or better growth in the U.S. economy, jewelry business leaders appear to predict little or no improvement in the economy over the next five years.
Jewelry Dealers
Now is the time!
Time to take a week to recharge... before you begin thinking of replenishing your depleted inventory - oh, and remember that the Tucson Gem Shows are only a month away.
Also, Valentine's Day is coming.
The big stores are hurting because people are buying with caution. But gift occasions don't stop. Birthdays, anniversaries, and many other reasons to buy nice jewelry at a great price just keep on coming.
If this business wasn't so enjoyable, it could turn into work.
Be The quality jewelry at a low price.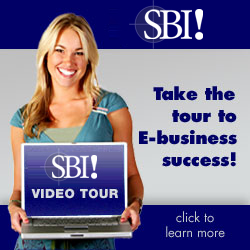 Jewelry Dealers Program
Do you enjoy jewelry and gems?
Do you enjoy talking with friends and friends of friends?
Could you use an extra income source?
Take a look at our great Jewelry Dealers Program.
Carolyn Doyle
~~~~~~~~~~~~~~~~~~~~~~~~~~~~~~
Want to change the e-mail address at which you receive this newsletter?
Want to (gulp) unsubscribe?
and let me know what you want to do.
~~~~~~~~~~~~~~~~~~~~~~~~~~~~~~
The AZGem Gems Newsletter is now distributed through RSS, as well as by e-mail. Use the appropriate button below to add the azgem.com feed to your RSS service.

~~~~~~~~~~~~~~~~~~~~~~~~~~~~~~

AZGem.com is the Web presence of:

The Dorado Company
P.O. Box 8232
Scottsdale, AZ 85252-8232

(C)2012 The Dorado Company All rights reserved.

An az-webs network site