AZGem Gems

January 2014
---
The World's Most Useful
Gem & Jewelry Monthly Newsletter
---
Written by Carolyn Doyle for customers of
The Dorado Company
and other visitors to the azgem.com website who subscribe.
~~~~~~~~~~~~~~~~~~~~~~~~~~~~~~
Share this newsletter with friends and co-workers by printing or forwarding it to them in its entirety.
~~~~~
Sign up for a free subscription to the AZGem Gems monthly newsletter.
To enquire about gems or jewelry...

~~~~~
Back issues of the AZGem Gems newsletter can be accessed by clicking here.
Usable Gems... and a little opinion.
Radiant Orchid is Color of the Year
Radiant orchid is color of the year as chosen by Pantone, the "global authority on color" company. The color of the year designation results from a rigorous process that scan the world for emerging color trends. The color of the year is deemed to express in color what is taking place in the global zeitgeist, according to Leatrice Eiseman, executive director at Pantone. (Zeitgeist is defined by thefreedictionary.com as "The spirit of the time; the taste and outlook characteristic of a period or generation.")
The "color of the year" team that Pantone assembles to make the picks represents a variety of fields and international industries... including pop culture, fashion, music, travel, and more. They search the globe seeking emerging color trends.
That radiant orchid is color of the year is not an arbitrary decision, it represents a consensus of the Pantone team. Radiant Orchid, is #18-3224 in the Pantone Color Guide. This color is a return to the tropical shades Pantone has featured in recent years, warm colors such as Tangerine Tango, and Honeysuckle.
The color of the year will have already been in use by some designers for a few months, that is one of the criteria for an emerging trend. Once the color choice is announced in a Pantone press release, industrial and boutique designers for many fields will adopt the color for use in their products, especially the fashion industry.
Pantone Press Release
Pantone Picks Radiant Orchid as 2014 Color of the Year
Carlstadt, N.J.–based Pantone Color Institute has just announced its 2014 Color of the Year: Radiant Orchid.
Pantone's color No. 18-3224 "blooms with confidence and warmth" and is "a captivating, magical, enigmatic purple," according to the company.
Leatrice Eiseman, executive director, told the media this morning that while Emerald, last year's choice, "served as a symbol of growth, renewal, and prosperity, Radiant Orchid reaches across the color wheel to intrigue the eye and spark the imagination.… Radiant Orchid encourages expanded creativity and originality…inspires confidence and emanates great joy, love, and health."
Radiant Orchid appeared in the spring 2014 runway shows of Emerson by Jackie Fraser-Swan, Juicy Couture, and Yoana Baraschi for its "rosy undertones that radiate on the skin," stated Pantone in a release. The color will be important to fine jewelers because they need to know how to help consumers wearing Radiant Orchid–colored clothes effectively color-block their jewelry and accessories.
Previous Colors of the Year:
PANTONE 17-5641 Emerald (2013)
PANTONE 17-1463 Tangerine Tango (2012)
PANTONE 18-2120 Honeysuckle (2011)
PANTONE 15-5519 Turquoise (2010)
PANTONE 14-0848 Mimosa (2009)
PANTONE 18-3943 Blue Iris (2008)
PANTONE 19-1557 Chili Pepper (2007)
PANTONE 13-1106 Sand Dollar (2006)
PANTONE 15-5217 Blue Turquoise (2005)
PANTONE 17-1456 Tigerlily (2004)
PANTONE 14-4811 Aqua Sky (2003)
PANTONE 19-1664 True Red (2002)
PANTONE 17-2031 Fuchsia Rose (2001)
PANTONE 15-4020 Cerulean (2000)
News items, feature stories, and blogs will then begin to appear in the popular media, putting their spin on the color selection and its uses. Articles such as this...
How to wear the Pantone color Radiant Orchid – Shoes
Radiant Orchid is a great color for sandals and pumps. The tropical shade is a color-wheel contrast to green, said Leatrice Eiseman, executive director of the Pantone Color Institute, but it's not the red that would have been a more obvious choice. "It's a little different, it's a little off the beaten path, and it's not a primary color," she explains. "It's an invitation to innovation. I can see shoes in this color combined with any neutral color outfit as well as with shades of green, blue and yellow. It's going to be a colorful year
The color of the year is known to occur in several natural gemstones including sapphire, spinel, and garnet. Jewelry featuring these gems will now begin to appear. Jewelry with artificial and synthetic radiant orchid-colored stones are already in the marketplace. Color-blocking jewelry is also available in the marketplace in a wide selection of materials, textures, and colors.
Radiant orchid is color of the year for numerous reasons, as revealed in the statement by Leatrice Eiseman, Pantone executive director.
Photo Information
Top - Radiant orchid spinel gemstone
Next - Pantone radiant orchid color specimen
Next - Radiant orchid shoes image from news article
Next - Pantone radiant orchid color of the year guide
Next: - Gem special offer - Royal purple amethyst. This cushion shaped gem is gem quality.
Next - Tsa Da Glisza emerald property in southeastern Yukon
Next - Dealer Product Image - Blue Spinel and White Topaz Ring in Sterling Silver
Last - Dealer Program Image - Pink Spinel and Sterling Silver Earrings
A Google search for links or images using keywords such as pantone color of the year or radiant orchid can return some very interesting information and websites.
Gem Offer
Here is this month's special gem deal.
Gem: Amethyst
Color: Royal purple
Quality: Gem, no inclusions, no color banding
Shape: Cushion
Dimensions: 14 x 14 mm
Weight: 9.92 carats
Price: $198, plus shipping ($5)
Send me an email (with anti-spam) (carolynatazgemdotcom) and tell me that you want this fine gem.
We keep gem prices low by buying quality gemstone rough worldwide, and having the rough material cut by our gem cutters in Asia.
Gem Industry News
True North Gems leaves Yukon emeralds in the ground
CDC News reports on the current status of a Yukon emerald mine site...
It's near the end for what was once touted as a possible emerald mine in the Yukon.

True North Gems has approval to take the remaining equipment and material from its Tsa Da Glisza property in southeastern Yukon.

Emeralds were first found at the site in 1998. True North Gems took over a 21 square kilometre claim in 2001. The company spent five years working at the site, wrapping up in 2006.

It recovered hundreds of thousands of gemstone and near-gemstone quality emeralds from about three thousand tonnes of ore.

The company will haul equipment out of the area, on an ice road, this winter.

True North Gems also holds claims in Nunavut, on its Beluga sapphire property between Iqaluit and Kimmirut. However, work has also come to a halt at that location.

The company says it is now concentrating on its ruby property in Greenland.
Jewelry Dealers
Now is the time!
Time to take a week to recharge... before you begin thinking of replenishing your depleted inventory - oh, and remember that the Tucson Gem Shows are only a month away.
Also, Valentine's Day is coming.
People continue to buy... with caution. But gift occasions don't stop. Birthdays, anniversaries, and many other reasons to buy nice jewelry at a great price just keep on coming.
If this business wasn't so enjoyable, it could turn into work.
Be The quality jewelry at a lower price.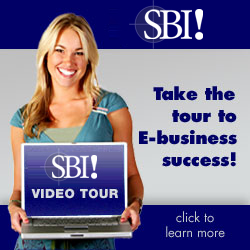 Jewelry Dealers Program
Do you enjoy jewelry and gems?
Do you enjoy talking with friends and friends of friends?
Could you use an extra income source?
Take a look at our great Jewelry Dealers Program.
Carolyn Doyle
~~~~~~~~~~~~~~~~~~~~~~~~~~~~~~
Want to change the e-mail address at which you receive this newsletter?
Want to (gulp) unsubscribe?
and let me know what you want to do.
~~~~~~~~~~~~~~~~~~~~~~~~~~~~~~
The AZGem Gems Newsletter is now distributed through RSS, as well as by e-mail. Use the appropriate button below to add the azgem.com feed to your RSS service.

~~~~~~~~~~~~~~~~~~~~~~~~~~~~~~

AZGem.com is the Web presence of:

The Dorado Company
P.O. Box 8232
Scottsdale, AZ 85252-8232

(C)2013 The Dorado Company All rights reserved.

An az-webs network site