AZGem Gems
February, 2010
---
The World's Most Useful
Gem & Jewelry Monthly Newsletter
---
Written by Carolyn Doyle for customers of
The Dorado Company
and other visitors to the azgem.com website who subscribe.
~~~~~~~~~~~~~~~~~~~~~~~~~~~~~~
Share this newsletter with friends and co-workers by printing or forwarding it to them in its entirety.
~~~~~
Sign up for a free subscription to the AZGem Gems monthly newsletter.
To enquire about gems or jewelry...

~~~~~
Back issues of the AZGem Gems newsletter can be accessed by clicking here.
Usable Gems... and a little opinion.
Tsavorite Giant Campbell Bridges Remembered
Tsavorite Giant Campbell Bridges Remembered is a headline being repeated throughout the gem world.
As we gather in Tucson for the gem shows, this great tragedy is again on our minds. JCKonline.com reports...
"Three major gem and jewelry industry organizations have plans to pay tribute to the late Campbell Bridges at a memorial ceremony during the AGTA GemFair in Tucson.
The International Colored Gemstone Association, the American Gem Trade Association and the Gemological Institute of America will remember industry icon Campbell Bridges, who was killed in Kenya last year near his mine in Tsavo.
Family, friends and admirers of Campbell will participate in the tribute where his many achievements and influence on the gemstone industry will be celebrated. The reception will be held at the Marriott University Park Hotel, February 3, beginning at 7 pm."
The gem world was shocked to receive this bulletin from the American Gem Trade last August...
Campbell Bridges Murdered at Mine in Kenya
Aug 11, 2009 – Dallas, TX: The American Gem Trade Association (AGTA) has learned that Campbell Bridges of Tsavorite USA, Inc., and the individual credited with discovering Tsavorite, was murdered at his mining camp in Kenya. His son Bruce was also attacked and sustained serious, but not life threatening, injuries.
Campbell is survived by his wife Judith, son Bruce and daughter Laura.
Mr. Bridges was born in Scotland in 1937, and raised in South Africa. The son of a mining engineer, he was educated and trained in geology, and he also he learned to cut gems in Idar-Oberstein, Germany.
Campbell Bridges then worked as a prospector in East Africa. He had his first glimpse of the green garnet crystals (that he later named Tsavorite) in the early 1960s in what is now Zimbabwe. However, that deposit was not of commercial value.
What he took away from that experience was knowledge of the geology surrounding the occurrence. In 1967 he found a commercially viable deposit of this beautiful green gem in northern Tanganyika (Tanzania). He mined there for a few years.
In 1970, Tanzania instituted state control over mining. The ever-resourceful Mr. Bridges traced the gem-bearing geologic formation across the border into Kenya, where he located other commercially viable deposits.
He established the Scorpion Mine at this location in Kenya's Tsavo National Park. He, of course, named tsavorite after the Tsavo region..
The iconic tree house pictured above was built near the mine. It was his family's home for the rest of his life. The tree house offers some protection from the local lions, cobras, army ants, and other wildlife.
Campbell Bridges made a huge contribution to the gemstone industry. To learn more about this industry giant, use the search box below and a keyword phrase such as campbell bridges tsavorite.
A search using the keyword tsavo also returns interesting information.
Gem Industry News...
New York GIA Lab to Relocate to International Gem Tower
Press Release
January 14, 2010: The Gemological Institute of America (GIA) announced plans to relocate its New York laboratory to Extell's International Gem Tower (IGT).

GIA has signed a contract to purchase an entire floor of the tower, which is currently under construction on 47th Street. The nearly 30,000-square-foot space will enable GIA to organize its staff and equipment in a more efficient manner and continue to develop new services and enhanced business processes to benefit its clients and the gem and jewelry industry.

"We are very excited about our move to the International Gem Tower," said Donna Baker, the president and chief executive officer (CEO) of GIA. "We look forward to relocating our New York laboratory operations into a single floor of the IGT. This purchase will increase our efficiency and help GIA manage its long-term costs. The move will reinforce our commitment to the New York and U.S. marketplace."

"GIA is the world's foremost authority on diamonds, color stones and pearls. Its presence in the building will unequivocally establish the Gem Tower as New York's center for the international trade," said Gary Barnett, president of the Extell Development Company. "This prestigious Institute clearly recognizes the value the development brings to New York's Diamond District and we're thrilled to have them on board."

Established in 1931, GIA is a nonprofit institute with 19 locations in 14 countries. Its mission is to ensure the public trust in gems and jewelry by upholding the highest standards of integrity, academics, science and professionalism through education, research, laboratory services and instrument development. GIA is best known as the inventor of the Four C's and the International Diamond Grading System,™ which are today recognized as worldwide standards.

The IGT will be New York City's only commercial condominium designed specifically for the international diamond, gem and jewelry trade. Set for completion in 2012, the tower will provide services and amenities never before offered in New York's Diamond District — a new level of efficiency, excellence and security that will redefine how business is done in New York.

Artist Simulation of building's appearance
Jewelry Dealers
By the time you read this, we will be at the Tucson Gem Shows. We will be visiting some old friends and meeting new ones. .. and we'll do a little business along the way.
While we will visit almost every booth at the AGTA and GJX shows, we will also visit friends at other shows during the Jump Start, along I-10, off Palo Verde Road, and other locations in buildings, tents, and vacant lots.
If you are attending, send us an email... maybe we can get together over some good Mexican Food.
SBI Ad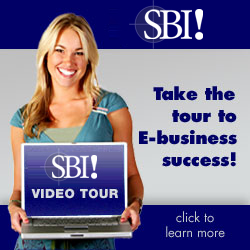 Jewelry Dealers Program
Do you enjoy jewelry and gems?
Do you enjoy talking with friends and co-workers?
Could you use an extra income source?
Take a look at our great Jewelry Dealers Program.
Carolyn Doyle
~~~~~~~~~~~~~~~~~~~~~~~~~~~~~~
Want to change the e-mail address at which you receive this newsletter?
Want to (gulp) unsubscribe?
and let me know what you want to do.
~~~~~~~~~~~~~~~~~~~~~~~~~~~~~~
The AZGem Gems Newsletter is now distributed through RSS, as well as by e-mail. Use the appropriate button below to add the azgem.com feed to your RSS service.

~~~~~~~~~~~~~~~~~~~~~~~~~~~~~~
AZGem.com is the Web presence of:

The Dorado Company
P.O. Box 8232
Scottsdale, AZ 85252-8232
(C)2010 The Dorado Company All rights reserved.