AZGem Gems
February 2011
---
The World's Most Useful
Gem & Jewelry Monthly Newsletter
---
Written by Carolyn Doyle for customers of
The Dorado Company
and other visitors to the azgem.com website who subscribe.
~~~~~~~~~~~~~~~~~~~~~~~~~~~~~~
Share this newsletter with friends and co-workers by printing or forwarding it to them in its entirety.
~~~~~
Sign up for a free subscription to the AZGem Gems monthly newsletter.
To enquire about gems or jewelry...

~~~~~
Back issues of the AZGem Gems newsletter can be accessed by clicking here.
Usable Gems... and a little opinion.
Southwestern Jewelry Is Coming
Southwestern jewelry is coming into fashion. Some is classic (or even vintage) Indian Jewelry. Some is labeled Native American Jewelry and displays a more modern look.
Southwestern jewelry is always in style in Santa Fe, Scottsdale, Sedona, and similar artisan-oriented communities.
Living in Arizona, I have absorbed the local history and lore of jewelry made in the region. I have not executed a scholarly study of the subject, but... I'll tell you what I have been told.
History
When the Europeans (Spanish) explored the Southwest in the 1500s, they documented that the local people were making bead jewelry. The beads were fashioned from colorful rocks and shells. There was some trade activity associated with the beads, since some of the shells came from the sea, hundreds of miles away.
Spanish missionaries seem to have introduced metal coins (silver reales and pesos) into the local jewelry making activity. At first the coins were simply drilled and worn on leather, hair, or fiber thongs.
Later the coins were beaten and smoothed, rolled, or otherwise shaped. Even later, when trains came to the territories, the coins could be placed on a rail for the next train to flatten. These methods were employed because metal melting tools and knowledge were lacking. Goldsmithing technology existed in Central Mexico, but not here.
Indian jewelry with antique coin images on the back are highly collectible.
Southwestern jewelry took another step forward when the tools necessary to melt silver became available to the local tribes. Sand casting is the technique that local artisans adopted to make silver designs and objects. It is still practiced today. A design is etched into damp sand and molten silver is poured into the void.
The rough casting is then polished and finished. The sandcast naja shown above is a design that reputedly comes from the Moors, through the Spanish missionaries, and to the village-dwelling tribes of the Southwest.
As the craft evolved, the colorful rocks that were used to make beads were incorporated into the jewelry pieces. At first as water worn pebbles, and then as shaped and polished cabochons. Turquoise, malachite, azurite, jet, obsidian, jasper, petrified wood and other agates were widely used. Mother of pearl and coral were also used at times.
In the last hundred years or so, inlay and channel work has been perfected by some regional craftspeople, as illustrated by the photo of the Zuni piece at the beginning of this article.
Modern
Southwestern jewelry still uses all of the materials listed above. Some artisans had ventured into using gold rather than silver - for a few years. With the current high price of gold, most have returned to using silver exclusively.
As you can observe in several of the photos accompanying this article, tarnish can attack silver objects if they are not protected. Many of the stones used are porous, and may be discolored or attacked by chemical cleaners.
Some Southwestern jewelry artisans are now moving into styles of jewelry that blends Navajo, Hopi, Zuni, or other native cultural, motifs with a fine jewelry look.
Southwestern jewelry artisans have been reluctant to use faceted gemstones in their jewelry for the most part. I've never understood why that is. Amethyst, garnet, peridot, and other gem deposits exist on Navajo and Apache reservation lands in Arizona.
To produce quality pieces, an artisan would need access to faceted gems and a few new tools and techniques.
Prong setting techniques and hand tools

Electroplating equipment and skills

A market for the jewelry

Encouragement and sponsorships for the craftspeople
Prong setting is generally used with transparent colored gems. It allows more light to reach the gem and show the color
Electroplating is used to rhodium plate the silver, to protect it from tarnishing.
If Southwestern jewelry is coming into fashion, it should blend tradition with modern styles. Faceted colored gems can deliver the necessary look.
I think it can be a great look. What do you think?
Photo Information
Top - Zuni Indian example of inlay work
Next - Old coin used as adornment
Next - Navajo sandcast naja, often used as the pendant on squasblossom necklaces
Next - Navajo man's ring
Next - Navajo squasblossom necklace - museum piece
Next - Sandcasting with faceted citrine
Next - Turquoise necklace with silver and red topaz pendant
Below - Beautiful Amethyst 4.8 carat gem in flawless clarity and pear shape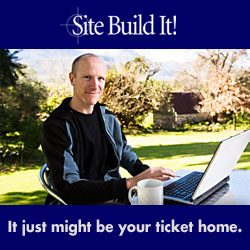 A Google search using keywords such as native american jewelry or indian jewelry can return some very interesting information and websites.
Gem Offer
Readers have requested that I offer a special deal on a different gem in each newsletter. I am not able to offer gems at prices below my cost as some readers have requested, but I will offer them at very low prices.
We keep gem prices low by buying quality gemstone rough worldwide, and having the rough material cut by our gem cutters in Asia.
This month's featured item is a high quality gemstone, and the February birthstone..:
| | |
| --- | --- |
| | Gem: Gorgeous Royal Purple Amethyst |
| | Shape: Pear |
| | Size: 13.4 x 9.6 mm, 4.82 carats |
| | Price: $10 per carat = $48.20 |
Send me an email (with anti-spam) and tell me that you want this great gem.
Gem Industry News...
Tucson Gem Shows - 2011
As you read this, we will be at the Tucson Gem Shows. This makes 30 consecutive years that we have attended.
We were new to the gem business in 1981. We were searching out suppliers, craftsmen, and customers. We were told of "the Tucson shows" held in early February each year. Since that is only two hours down the freeway, we made arrangements to go to the next show - in February 1982.
Actually we arranged to team up with another gem dealer who had never gone to the shows either. We had not reserved hotel rooms, nor pre-registered for admittance to any shows. We just knew there were a number of show locations "at the hotels along Interstate 10," and that we had to prove that we were members of the industry.
So we arrived in Tucson and cruised along the freeway access road, looking at the various hotels, gas stations, and vacant lots with show booths set up. We picked a hotel with a show that appeared to be more professional than some others, and went in.
We presented a copy of our business license, tax ID number, business cards, and driver's licenses to the ladies at the registration tables. We received a credential, and went in to the exhibit hall. We were at the gem show!.
While talking with an exhibitor, we were told about a new show opening that day at the Double Tree Hotel. After working the exhibits at that freeway hotel, we drove across town to the Double Tree, and gained admittance to the show.
It was a smaller show, but the exhibitors and the goods were better quality. We were informed that this was the first year for the show, and the group... the American Gem Trade Association (AGTA).
We've returned to the Tucson Shows each year since. The shows have grown, improved, changed venues, and generally evolved. We bought and sold at the shows, made industry contacts, and friends.
Now that we buy rough, we don't buy much at the shows, but we still go to see friends and talk about the what's going on in the industry.
The Tucson Gem Shows are here! Jumpstart (dealer to dealer trading) is going on now. The important wholesale shows will start on February 1 and 3. http://www.xpopress.com/AZ-show-schedule.html
Jewelry Dealers
Now is the time to take a week to recharge... before you begin thinking of replenishing your depleted inventory - oh, and remember that the Tucson Gem Shows are only a month away.
Also, Valentine's Day is coming. The big stores are hurting because people are cutting back. But gift occasions don't stop. Birthdays, anniversaries, and many other reasons to buy nice jewelry at a great price just keep on coming.
I hear that the dollar menu at Wendy's is doing well. This is an opportunity to attract new customers to your "quality jewelry at a low price" menu.
If this business wasn't so enjoyable, it could turn into work.
Be The Quality Jewelry Discounter.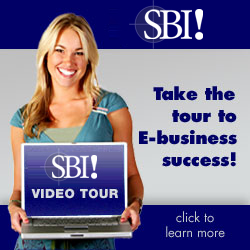 Jewelry Dealers Program
Do you enjoy jewelry and gems?
Do you enjoy talking with friends and co-workers?
Could you use an extra income source?
Take a look at our great Jewelry Dealers Program.
Carolyn Doyle
~~~~~~~~~~~~~~~~~~~~~~~~~~~~~~
Want to change the e-mail address at which you receive this newsletter?
Want to (gulp) unsubscribe?
and let me know what you want to do.
~~~~~~~~~~~~~~~~~~~~~~~~~~~~~~
The AZGem Gems Newsletter is now distributed through RSS, as well as by e-mail. Use the appropriate button below to add the azgem.com feed to your RSS service.

~~~~~~~~~~~~~~~~~~~~~~~~~~~~~~
AZGem.com is the Web presence of:

The Dorado Company
P.O. Box 8232
Scottsdale, AZ 85252-8232
(C)2011 The Dorado Company All rights reserved.