AZGem Gems
February 2012
---
The World's Most Useful
Gem & Jewelry Monthly Newsletter
---
Written by Carolyn Doyle for customers of
The Dorado Company
and other visitors to the azgem.com website who subscribe.
~~~~~~~~~~~~~~~~~~~~~~~~~~~~~~
Share this newsletter with friends and co-workers by printing or forwarding it to them in its entirety.
~~~~~
Sign up for a free subscription to the AZGem Gems monthly newsletter.
To enquire about gems or jewelry...

~~~~~
Back issues of the AZGem Gems newsletter can be accessed by clicking here.
Usable Gems... and a little opinion.
Silver and Colored Gemstone Jewelry
Silver and colored gemstone jewelry has hit the big time… again. As with the weather, this jewelry combination will get hot – and then cool down. A look back at both the recent and ancient history of jewelry shows us that this shiny metal never goes out of style.
Silver and colored gemstone jewelry is versatile, durable, and beautiful. Those are good attributes for any genre of personal accessories, but especially so for jewelry.
Manufacturers have switched much of their production to silver. Consumer demand, fueled by affordability, is a primary reason.
Designers often produce their jewelry pieces in silver. Today's studio artists produce many beautifully styled and wrought pieces working in silver.
Native American jewelry artisans In Arizona and neighboring states produce beautiful, fashionable, quality jewelry… in both modern and classic designs.
I have referenced silver jewelry in these newsletters numerous times. The frequency of these references has increased, seemingly with the steady and tremendous increase in gold prices.
Some of those newsletters include:
For your convenience I will repeat some of the most pertinent information in this article.
Gemstones add beautiful color to sterling jewelry. Blue, purple, red, green, yellow, and other colors of gems compliment silver very well.
Silver and colored gemstone jewelry care is not difficult. As with other jewelry metals, avoid:
Immersing your sterling pieces in household cleaning chemicals
Wearing your jewelry in swimming pools and other chlorine environments
Jewelry pieces rubbing together… see Create A Jewelry Storage Drawer
But you should clean your jewelry pieces more than occasionally. A good quality silver cleaning solution, made for dipping jewelry into works fine for smaller pieces.
Sterling silver is the standard for beautiful high-quality silver jewelry.
Silver and colored gemstone jewelry is today's affordable fine jewelry.
Photo Information
Top - Amethyst oval in Sterling ring
Next - Artisan designer piece in Sterling
Next - Sterling silver cross with colored gemstones
Next - Sterling silver bracelet with colored gemstones
Next - Sterling silver starburst pendant showing colored gemstone compatibility - vendor's photo
Lower -Gem Special Offer - Amethyst Cushion with excellent color
Next - World's largest emerald?
Next - Dealer Product Image - Chrome Diopside and White Topaz Ring in Sterling
Last - Dealer Program Image - Pink Spinel and Sterling Earrings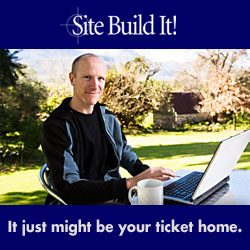 A Google search using keywords such as sterling silver jewelry or gemstone silver jewelry can return some very interesting information and websites.
Gem Offer
Here is this month's special gem deal. I have a good selection of AMETHYST gems in inventory. A variety of colors, shapes, and sizes are available... but only this one with the specifications listed below.
Gem: Amethyst
Color: Excellent amethyst purple
Shape: Cushion
Size: 9.92 carats, 14.3 mm x 14.1 mm x 8.8 mm
Price: $80.00
Send me an email (with anti-spam) and tell me that you want this fine gem.
We keep gem prices low by buying quality gemstone rough worldwide, and having the rough material cut by our gem cutters in Asia.
Gem Industry News
World's Largest Emerald... Or Not
JCK Online and other news sources are reporting that The "world's largest emerald" may not be all emerald. The 57,500-carat stone is quite possibly a mix of emerald and colorless beryl… whereas emerald is beryl containing and deriving its color from chromium or vanadium.

This stone has been dyed so it's possible that at least part of it could be dyed white beryl.

"I'm positive it contains emerald but I'm not sure how much of it is emerald," said Jeff Nechka, the gemologist who appraised the stone. He is the proprietor of Premier Gems, located in Calgary, Alberta.

The "world's largest emerald" was scheduled to be sold at auction on January 28th. However the stone did not sell... and then the owner was arrested in Kelowna, B.C., in connection with alleged multiple fraud offences that took place in Ontario, and are thought to not be connected with the emerald.

Jewelry Dealers
Tucson Gem Shows Time
By the time you read this, we will be at the Tucson Gem Shows. We will be visiting some old friends and meeting new ones. .. and we'll do a little business along the way.
While we will visit almost every booth at the AGTA and GJX shows, we will also visit friends at other shows during the Jump Start, along I-10, off Palo Verde Road, and other locations in buildings, tents, and vacant lots.
If you are attending, send us an email... maybe we can get together over some good Mexican Food.
Be The Quality Jewelry Discounter.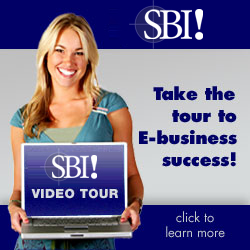 Jewelry Dealers Program
Do you enjoy jewelry and gems?
Do you enjoy talking with friends and friends of friends?
Could you use an extra income source?
Take a look at our great Jewelry Dealers Program.
Carolyn Doyle
~~~~~~~~~~~~~~~~~~~~~~~~~~~~~~
Want to change the e-mail address at which you receive this newsletter?
Want to (gulp) unsubscribe?
and let me know what you want to do.
~~~~~~~~~~~~~~~~~~~~~~~~~~~~~~
The AZGem Gems Newsletter is now distributed through RSS, as well as by e-mail. Use the appropriate button below to add the azgem.com feed to your RSS service.

~~~~~~~~~~~~~~~~~~~~~~~~~~~~~~

AZGem.com is the Web presence of:

The Dorado Company
P.O. Box 8232
Scottsdale, AZ 85252-8232

(C)2012 The Dorado Company All rights reserved.

An az-webs network site