AZGem Gems

February 2013
---
The World's Most Useful
Gem & Jewelry Monthly Newsletter
---
Written by Carolyn Doyle for customers of
The Dorado Company
and other visitors to the azgem.com website who subscribe.
~~~~~~~~~~~~~~~~~~~~~~~~~~~~~~
Share this newsletter with friends and co-workers by printing or forwarding it to them in its entirety.
~~~~~
Sign up for a free subscription to the AZGem Gems monthly newsletter.
To enquire about gems or jewelry...

~~~~~
Back issues of the AZGem Gems newsletter can be accessed by clicking here.
Usable Gems... and a little opinion.
Gold Alloy Innovation For Jewelry
Gold alloy innovation for jewelry, alloy innovation for jewelry, it's a headline that many gold jewelry manufacturers welcome.
The price of gold is of great concern to those in the jewelry industry. The gold jewelry market is struggling, primarily for two reasons... the economy that still has not recovered from the recession of 2007-2008, and the high price of jewelry metals.
Gold alloy innovation for jewelry - it has been an industry quest for many years. The desire for a less expensive yellow gold practical alternative to 14 karat and 18 karat alloys has become the subject of research by metallurgists for the jewelry field over the past four years.
In the mean time, jewelry retailers and jewelry makers have tried a number of strategies to survive the high costs and sluggish sales of gold jewelry. Many have turned to sterling silver as their primary jewelry metal. Several variations are available to them, including yellow gold plating over silver (vermeil), rhodium plating over silver (bright finish), and sterling with lacquer or no plating.
Others (especially boutique jewelry makers) have gone to alternate metals, ceramics, and natural materials such as wood or leather.
That research effort for new yellow gold alloys may be showing results!
Gold alloy innovation for jewelry was the theme of an announcement at last year at the VicenzaOro Winter exhibition, a gathering for jewelry industry
It is called 1KtG, and the product was reportedly well received. Much positive feedback was received from manufacturers that tested the material.
At the 2013 VicenzaOro Winter exhibition in Italy, 1KtG was reintroduced, this time as a "refined" product meeting commercial market standards.
Riccardo Baldo, 1KTG's Marketing Manager said, "It (1KtG) bears no resemblance to gold plating and finishes: 1KTG manages to combine lightness, workability and prestige"
The 1KtG company says its product weighs around 40% less than 18-carat gold, but it appears similar to gold in all aspects. 1KTG is also completely pliable and oxidation-resistant.
The company assert that the material is easier to work with than 18-carat gold, and that it is it perfect for modern manufacturing techniques, such as micro welding and gold-chain machinery.
During my research for this article, I received written information and a couple of images. One image is copyrighted, so I cannot reproduce it here. The other one is the interesting image below. It appears to be a sphere of the new alloy, with some flux on it. It could also represent the company's vision that this innovative gold alloy opens a new and exciting world to the jewelry trade.
The 1KtG company is confident in the "workability factor" of the material, saying... "Manufacturers and designers can now rely on a ductile and malleable material, which opens up unpredictable style and design opportunities, restoring to jewelry the charm of creativity and of manufacturing skill."
"1KtG is a very versatile alloy, already used in many fields, replacing the current gold-plated finishes. It enhances the manufactured product's value and prestige."
As the name1KtG suggests, it contains only about one carat of gold. It is currently available to jewelry-makers from the company, which holds the exclusive patent.
Gold alloy innovation for jewelry, in the form of 1KtG gold alloy jewelry pieces, may soon appear in your jeweler's inventory.
Photo Information
Top - Light weight 18 karat gold earrings, an example of one strategy for surviving in an environment of high gold prices
Next - The 1KTG trademark
Next - Sphere of the new gold alloy
Next - Gem Special Offer - Amethyst Oval
Next: - Tucson Gem Shows banner
Next: - Bangkok Gems Show banner
Next - Dealer Product Image - Blue Spinel and White Topaz Ring in Sterling Silver
Last - Dealer Program Image - Pink Spinel and Sterling Silver Earrings
A Google search using keywords such as International Colored Gemstone Association can return some very interesting information and websites.
Gem Offer
Here is this month's special gem deal.
Gem: Amethyst
Color: Pure purple
Quality: Fine
Shape: Oval
Size: 13.8 x 10 mm
Weight: 4.65 carats
Price: $70
Send me an email (with anti-spam) and tell me that you want this fine gem.
We keep gem prices low by buying quality gemstone rough worldwide, and having the rough material cut by our gem cutters in Asia.
Gem Industry News
Tucson Gem Shows
The Tucson Gem Shows began a few days ago. The to-the-trade-only shows attract the major exhibitors... and the most buyers. These major shows will get started during the first week in February. These shows generally run between five and seven days.
The last time I counted (a couple of years ago), there were more than 25 different gem and jewelry shows held in Tucson during the first two weeks in February. There are also shows specializing in fossils and meteorites
Bangkok Gems & Jewelry Fair
The Bangkok Gems & Jewelry Fair will be running for five days, beginning in late February. This Thailand show is gaining in importance as the Asian colored gem market grows.
Some dealers will exhibit at both the Tucson and Bangkok shows. Several dealers based in Europe and the Americas take this opportunity to work both locations, and then visit their Thailand-based gem cutters.
Jewelry Dealers
Now is the time to begin rebuilding your inventory
The Christmas season has depleted your stock of loose gems and jewelry pieces, it's time to begin planning and buying.
While we all build inventory with an eye towards upcoming events... such as Valentine's Day, we also need to keep an eye on our customer profiles. Who has an anniversary, birthday, or other family event coming up?
Balancing trade show visits, customer service, marketing, and building inventory while ensuring positive cash flow takes effort and planning
Be The quality jewelry dealer.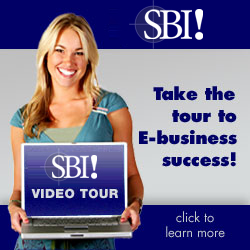 Jewelry Dealers Program
Do you enjoy jewelry and gems?
Do you enjoy talking with friends and friends of friends?
Could you use an extra income source?
Take a look at our great Jewelry Dealers Program.
Carolyn Doyle
~~~~~~~~~~~~~~~~~~~~~~~~~~~~~~
Want to change the e-mail address at which you receive this newsletter?
Want to (gulp) unsubscribe?
and let me know what you want to do.
~~~~~~~~~~~~~~~~~~~~~~~~~~~~~~
The AZGem Gems Newsletter is now distributed through RSS, as well as by e-mail. Use the appropriate button below to add the azgem.com feed to your RSS service.

~~~~~~~~~~~~~~~~~~~~~~~~~~~~~~

AZGem.com is the Web presence of:

The Dorado Company
P.O. Box 8232
Scottsdale, AZ 85252-8232

(C)2013 The Dorado Company All rights reserved.

An az-webs network site