AZGem Gems

February 2014
---
The World's Most Useful
Gem & Jewelry Monthly Newsletter
---
Written by Carolyn Doyle for customers of
The Dorado Company
and other visitors to the azgem.com website who subscribe.
~~~~~~~~~~~~~~~~~~~~~~~~~~~~~~
Share this newsletter with friends and co-workers by printing or forwarding it to them in its entirety.
~~~~~
Sign up for a free subscription to the AZGem Gems monthly newsletter.
To enquire about gems or jewelry...

~~~~~
Back issues of the AZGem Gems newsletter can be accessed by clicking here.
Usable Gems... and a little opinion.
The Color of Amethyst
The color of amethyst, as everyone knows, is royal purple, like the image above.
The finest amethyst color is a strong reddish purple or purple with no visible color zoning. In previous centuries kings, queens, emperors and lesser royalty preferred strongly saturated reddish purple to dark purple. That is how it gained the moniker of "Royal Purple.
In those days several countries had laws (royal decrees?) that only royalty could wear amethyst jewelry and amethyst colored apparel.
Later, as high ranking officials of various religions were granted entry to the aristocracy, the term Prince of the Church came into use. Some of these people adopted amethyst as a symbol of their royalty. The practice of some religious leaders wearing amethyst continues today.
My husband has a preference for the slightly less saturated purple typical of African amethyst
The color of amethyst, the gemstone, makes it the most popular gem in the quartz family. The fact that amethyst gems are moderately priced also contributes to its popularity.
Because amethyst is produced by nature, amethyst deposits can yield material that vary widely in color. Yellow citrine crystals, smoky quartz crystals, colorless quartz crystals, and various pastel colored crystals may all come from the same mine.
In fact, a particular crystal may contain more than one color. It is indeed common for amethyst rough to display a well saturated purple section, trailing of to lavender, and then colorless sections in the same crystal.
The cobbing process is used to remove undesirable portions of a gem crystal. Undesirable could mean flawed, fractured or off color.
It has been our practice to have "gemmy" off color crystals faceted and offered for sale as fancy colored quartz gems.
However, things seem to be changing in the world of amethyst.
We now see these stones sold by some dealers as pink amethyst, pink-purple amethyst, and other names. The public understandably places a higher value on pink amethyst than on the same gem labeled pink quartz.
We even "green amethyst" offered for sale.
The color of amethyst is certainly changing as the new names prove to be an effective marketing tool.
You can color me old fashioned, because I will continue to sell purple amethyst and fancy colored quartz.
Photo Information
Top - Royal Purple Amethyst
Next - Purple African Amethyst
Next - Pink Amethyst
Next - Green Amethyst
Next: - Silver-Pink Amethyst
Next - Hot Pink Amethyst
Next - Pink-Purple Amethyst
Next - Ametrine - natural amethyst and citrine in the same crystal
Next: - Gem special offer - Purple amethyst. This lively oval shaped gem is flawless African Amethyst
Next - Newly discovered blue diamond natural crystal
Next - Bangkok Gem & Jewelry Fair banner
Next - Dealer Product Image - Blue Spinel and White Topaz Ring in Sterling Silver
Last - Dealer Program Image - Pink Spinel and Sterling Silver Earrings
A Google search for links or images using keywords such as amethyst properties or gemstone cobbing can return some very interesting information and websites.
Gem Offer
Here is this month's special gem deal.
Gem: Amethyst
Color: Purple
Quality: Gem, no inclusions
Shape: Oval
Dimensions: 16.5 x 13.7 mm
Weight: 11.47 carats
Price: $195, plus shipping ($5)
Send me an email (with anti-spam) (carolynatazgemdotcom) and tell me that you want this fine gem.
We keep gem prices low by buying quality gemstone rough worldwide, and having the rough material cut by our gem cutters in Asia.
Gem Industry News
Gem Quality 29.6 Carat Blue Diamond Recovered in South African Mine
Petra Diamonds has uncovered a 29.6 carat blue diamond rough crystal in the Cullinan mine in South Africa.
The stone is described as an "outstanding vivid blue diamond with extraordinary saturation, tone and clarity."
This blue diamond is the largest of its type ever recovered from within the Cullinan Mine. The Cullinan is one of the world's most celebrated diamond mines… and is a source of large, high-quality Type II gem diamonds. This mine earned its place in history with the discovery of the Cullinan diamond in 1905, the largest rough gem diamond ever found at 3,106 carats.
The mine is world famous for yielding large, high quality diamonds and has produced over 750 stones of greater than 100 carats and more than a quarter of all the world's diamonds of greater than 400 carats. It is also the world's only significant source of truly rare and highly valuable blue diamonds.
Based on current prices of about $2 million per carat, the freshly unearthed gem value could possibly exceed $60 million. Last year, another exceptional 25.5 carat blue diamond was found in the same mine. That stone sold for almost $16.9 million.
Tucson Gem Shows
Its that time of year again. Gem and jewelry professionals are headed to Tucson, Arizona to attend the (almost 30 different) gem and jewelry trade shows. It is an opportunity to meet old friends, renew casual acquaintances, attend some seminars and social functions.
Those activities are fringe benefits of being in town and attending the shows. For most, attendance is geared primarily towards seeing what's available and replenishing inventory of loose stones and finished jewelry, Its also a good opportunity to buy supplies and equipment.
Jump Start, the time when some exhibitors buy, sell, and trade among themselves, has been going on for a couple of weeks now.
Its an annual high point for the gem and jewelry trades.
Bangkok Gem & Jewelry Fair
The two trade associations who organize the Bangkok Gem & Jewelry Fair each year assure international exhibitors and visitors that they will be safe and impact free from the anti-government protest situation. Special hotel and transportation arrangements are in place for the February 25 - March 1 event..
"The 53rd BGJF fairground is far away from the protest site with good access to the airport" according to an official communiqué from the Bangkok Gem & Jewelry Fair organizers.
Jewelry Dealers
February is the month for amethyst. Although amethyst is probably the most popular gem for jewelry year around, now is an especially good time to market amethyst jewelry to your customers. Check your customer profile records to see who has a family member with a February birthday.
Be The Quality Jewelry Discounter.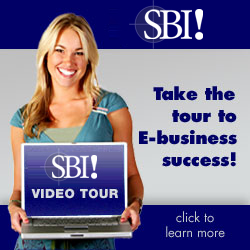 Jewelry Dealers Program
Do you enjoy jewelry and gems?
Do you enjoy talking with friends and friends of friends?
Could you use an extra income source?
Take a look at our great Jewelry Dealers Program.
Carolyn Doyle
~~~~~~~~~~~~~~~~~~~~~~~~~~~~~~
Want to change the e-mail address at which you receive this newsletter?
Want to (gulp) unsubscribe?
and let me know what you want to do.
~~~~~~~~~~~~~~~~~~~~~~~~~~~~~~
The AZGem Gems Newsletter is now distributed through RSS, as well as by e-mail. Use the appropriate button below to add the azgem.com feed to your RSS service.

~~~~~~~~~~~~~~~~~~~~~~~~~~~~~~

AZGem.com is the Web presence of:

The Dorado Company
P.O. Box 8232
Scottsdale, AZ 85252-8232

(C)2014 The Dorado Company All rights reserved.

An az-webs network site