AZGem Gems
March 2011
---
The World's Most Useful
Gem & Jewelry Monthly Newsletter
---
Written by Carolyn Doyle for customers of
The Dorado Company
and other visitors to the azgem.com website who subscribe.
~~~~~~~~~~~~~~~~~~~~~~~~~~~~~~
Share this newsletter with friends and co-workers by printing or forwarding it to them in its entirety.
~~~~~
Sign up for a free subscription to the AZGem Gems monthly newsletter.
To enquire about gems or jewelry...

~~~~~
Back issues of the AZGem Gems newsletter can be accessed by clicking here.
Usable Gems... and a little opinion.
Tucson Gem Shows 2011
Tucson gem shows 2011 are now history... and they were historic!
Historic in the sense of bitterly cold temperatures. A couple of mornings the temperatures were below 20 degrees, and the wind was blowing at around 15 miles per hour. That is record cold weather for Tucson in early February.
The weather was a limiting factor for many, Vendors working from small tents and canopies and their customers were all absent on those cold, windy mornings. These small vendors along the freeway frontage road are favorite places to find the unusual.
AGTA Show
It was warm and friendly in the Tucson Convention Center exhibit hall. This is the venue for the AGTA show, and usually our first serious stop in Tucson.
We visit with friends at their exhibit booths, catching up on
| | |
| --- | --- |
| | news of their families |
| | how business has been |
| | industry news and rumors |
| | their expectations for the current show |
It makes for a full and satisfying first day. The photo below was taken as we waited for the show to open. The exhibit room is huge, with hundreds of exhibit booths.
The floor is quiet in the photo, but that quickly changes at 10 a.m. My assessment of attendance is that it seemed better than last year, but still down from the huge crowds of several (good economy) years ago.
The goods that were selling followed the pattern of the last few years. High end goods and low end goods were selling, and the nice commercial grade goods were moving slowly.
GJX Show
The Gem and Jewelry Exchange show is located across the street from the AGTA show. It has developed into a major player among the Tucson gem shows. It seems to have become the home for many of the substantial but independent dealers.
Sales were better than last year in the opinion of those exhibitors I spoke with and observed. Again, it was high and low end goods that were moving. The small buyers were looking for stones to put into budget jewelry pieces, and deep pocket buyers were looking for premier gems.
The huge, gleaming white GJX tent complex is a Tucson gem show landmark, standing between the Convention Center and the freeway. I took the photo above a couple of years ago, as we walked from the AGTA show to the GJX show.
Gem & Lapidary Wholesalers
The Gem & Lapidary Wholesalers shows near the Holidome were attracting the usual crowd of buyers and lookers at their two nearby locations. Again, business was better than the last couple of years.
Parking here is an adventure in itself.
J.O.G.S Gem and Jewelry Show
This show has grown substantially over the past few years, in both quality of exhibitors and merchandise. They feature a number of themed exhibit areas, including amber jewelry, Mexican jewelry, and gem art.
Other Shows
There are many shows going on around Tucson during early February. We did not visit most of these shows.
As I mentioned at the beginning, it was so cold that business at the smaller shows was seriously hampered for several days. Along the freeway access road, exhibitors with outside booths and canopies on the various motel grounds were opening late... or not at all. For a couple of days the wind and cold were harsh throughout the day.
I am concerned that some of these vendors had a bad show and may not return next year.
Vendors with exhibit space inside the motels fared somewhat better, but foot traffic and business were both down for several days. The weather had been warmer the previous week, and business during the last week of Jump Start "pretty good" according to reports.
Last year it rained, and this year was freezing. Next year should be great.
Tucson gem shows 2011 really were historic!
Photo Information
Top - Tucson Convention Center parking entrance.
Next - Frozen Tucson fountain. Photo sent to me by an exhibitor.
Next - AGTA show hall.
Next - View of GJX tent complex as seen from the Tucson Convention Center parking drive.
Next - Outside exhibit booths at a freeway motel.
Below - This month's special offer-
Beautiful 20.53 carat aquamarine oval from a famous Mozambique mine. Flawless clarity. Super low price!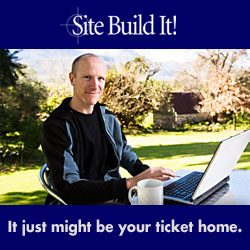 A Google search using keywords such as tucson show guide or tucson gem shows can return some very interesting information and websites.
Gem Offer
Readers have requested that I offer a special deal on a different gem in each newsletter. I am not able to offer gems at prices below my cost as some readers have requested, but I will offer them at very low prices.
We keep gem prices low by buying quality gemstone rough worldwide, and having the rough material cut by our gem cutters in Asia.
This month's featured item is a high quality gemstone, and the February birthstone..:
| | |
| --- | --- |
| | Gem: Beautiful aquamarine |
| | Shape: Oval |
| | Size: 20.7 x 16.5 mm, 20.53 carats |
| | Price: $10 per carat = $200 |
Send me an email (with anti-spam) and tell me that you want this great gem. This price is extremely low for any grade of aquamarine... and this stone is exceptional - flawless clarity and great color.
I received a few of these exceptional gems as a consulting fee. When they are gone, this price cannot be repeated.
Gem Industry News
Silver Price Going Higher
Silver prices crossed the $34 an ounce threshold on February 21. That's another modern high, and the highest level in 31 years.
Market watchers identified the increase a reaction to unrest in the Middle East, and predicted the metalís price will continue to rise throughout the year, if the unrest continues.
Silver previously hit almost $50 an ounce in 1979, as the Hunt brothers, famed Texas oilmen, invested heavily and attempted to corner the silver market. In early January of 1980, the commodity exchange changed the rules on leveraging, causing a 50% drop in silver prices within a few days. You can Google silver thursday for more information on the market crash.
Jewelry Dealers
From a supply perspective, now is the time to replenish your depleted inventory. If you have some money to invest in inventory - there are deals to be had. And you should have some cash. After all, that depleted inventory was sales.
From a sales perspective, gift giving occasions have not disappeared. Birthdays, anniversaries, and many other reasons to give nice jewelry at a great price just keep on coming. Your customers (and their friends) need what you offer!
A market where people perceive they should spend less fits right into your marketing strategy...
Be The Quality Jewelry Discounter.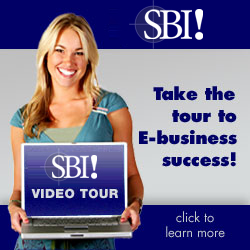 Jewelry Dealers Program
Do you enjoy jewelry and gems?
Do you enjoy talking with friends and co-workers?
Could you use an extra income source?
Take a look at our great Jewelry Dealers Program.
Carolyn Doyle
~~~~~~~~~~~~~~~~~~~~~~~~~~~~~~
Want to change the e-mail address at which you receive this newsletter?
Want to (gulp) unsubscribe?
and let me know what you want to do.
~~~~~~~~~~~~~~~~~~~~~~~~~~~~~~
The AZGem Gems Newsletter is now distributed through RSS, as well as by e-mail. Use the appropriate button below to add the azgem.com feed to your RSS service.

~~~~~~~~~~~~~~~~~~~~~~~~~~~~~~
AZGem.com is the Web presence of:

The Dorado Company
P.O. Box 8232
Scottsdale, AZ 85252-8232
(C)2011 The Dorado Company All rights reserved.
An az-webs network site