AZGem Gems
March 2012
---
The World's Most Useful
Gem & Jewelry Monthly Newsletter
---
Written by Carolyn Doyle for customers of
The Dorado Company
and other visitors to the azgem.com website who subscribe.
~~~~~~~~~~~~~~~~~~~~~~~~~~~~~~
Share this newsletter with friends and co-workers by printing or forwarding it to them in its entirety.
~~~~~
Sign up for a free subscription to the AZGem Gems monthly newsletter.
To enquire about gems or jewelry...

~~~~~
Back issues of the AZGem Gems newsletter can be accessed by clicking here.
Usable Gems... and a little opinion.
Jewelry and Gem Photo Tips
Jewelry and gems photo tips is a subject that people often ask about... or at least hint at. Some readers and casual visitors to this newsletter usually ask general questions, such as "Do you do your own photography?", or "Do you own the jewelry that appears in the newsletter?"
Gem and jewelry industry people, and website operators, tend to ask more specific question regarding how we photograph jewelry pieces or gemstones... questions about equipment or techniques.
Jewelry and gems photo tips are not always what folks want to know about. Some ask for permission to reproduce images copied from the newsletter.
I will repeat some of those reader's questions here... and provide answers and/or discussion based on what works for us. I will also use several images from recent newsletters, rather than create new ones.
Jewelry and gems photo tips were not available to us when we created the azgem.com website in 1999. We learned by experimentation with different lighting sources, trial and error with backgrounds, and wasting time and money on equipment. I wish we had answers to these questions then.
Question: Do you do your own photography?
Answer: Yes, we do much of our own photography... but not all. Some images are provided by jewelry manufacturers, auction houses, and gem cutters. Some come from folks asking questions.
Capturing good images of these small, shiny, colorful objects is sometimes difficult. If you have legitimate access to a suitable image, go ahead and use it. If the image owner requests a credit line, do it! A credit line is usually very simple, and looks something like this: Photo courtesy of the Washington Museum
Question: Do you own the jewelry that appears in the newsletter?
Answer: Not always. Some is provided by museums, some from estates being sold, and some from vendors, and companies that want us as a customer.
Question: May I use one (or several) of your photos?
Answer: Yes, but not in conjunction with adult material, and only if you display this credit line under each photo: Image courtesy of azgem.com
Question: May I attach an image to an email that I want to send to you?
Answer: Yes. We have very good virus/malware software running on our computers.
Also, all images provided to us may be reproduced on any of our az-webs.net websites.
Question: What camera(s) do you use to take photos?
Answer: A jewelry and gems photo tips popular question. For close-up, sharp images we use a camera long out of production. But the good news is, you can buy them refurbished. We use Konica Minolta Dimage Z2 digital cameras.
I think they are up to model Z6 now. They increase the megapixel capability, add or improve features such as anti-shake and processing speed, or auto-focus, and lens zoom power with each new model. But I don't need that for my purpose. What I do need is pixel capacity for high resolution images, and super macro capability for very, very close-ups of gems. The Z2 model suits my purpose just fine... and for around $100 each refurbished
A jewelry and gems photo tips money saver: Digital cameras suck the charge out of batteries, even when not in use. The Z2's use 4 batteries. We have two sets of rechargeable batteries, so charged batteries are always available.
If I anticipate not taking photos for a few hours or days, I open the door to the battery compartment. I lose the date and time settings when I do this... but I don't need those, and I save the charge.
Question: Why do my red garnet photos make the gem look black?
Answer: Reds and greens can be difficult to capture. They require a different light temperature if you are using artificial light. That change in lighting usually requires a change in your camera's white balance.
Question: What light source do you use?
Answer: We've tried several of the photo-studio-in-a-box products and light boxes. The results were not worth the cost to us. For some jewelry and gem photos, we use a couple of full spectrum gem lamps. We get ours from Stuller, but several places sell them.
Photo courtesy of Stuller Settings
For many photos we use indirect sun light. Reds and greens usually come out well and we don't have to redo the white balance.
Whether sunlight or artificial light, we find indirect lighting best. It helps reduce "hot spots" that you often see on gold jewelry images.
Question: Do you enhance photos using software?
Answer: We manipulate images, but we never enhance colors. In the example shown below, a potential vendor sent a large image of their spinel, white zircon, and sterling silver earrings.
We used software to:
Isolate one of the earrings

Crop out the unwanted part of the original image

Center the new image using the software's "constrained cropping" feature

Paint out the small piece of the other earring showing in the cropped image

Specify a specific smaller size

Add the drop shadow.
_
_
Question: Why do my photos turn out poorly when I use a black background?
Answer: I find that a dark gray or dark green background produces better results than a black one.
Question: What do you use for backgrounds?
Answer: What don't we use! Depending on the object being photographed, we may use a:
Bright white, hard surfaced box. I save several boxes (shirts) each Christmas

Colored poster board

Felt squares in a variety of colors

Mirror

The great outdoors and fingers, as shown below
Jewelry and gems photo tips are becoming more important as white metal jewelry becomes more prevalent.
Sterling silver jewelry can wash out and almost disappear against a white background. Colored gemstones add beautiful color to sterling jewelry, and help to define the piece in a photo.. Blue, purple, red, green, yellow, and other colors of gems compliment silver very well.
Jewelry and gems photo tips, especially those related to lighting, must be adjusted when photographing yellow metal pieces, highly polished surfaces vs. matt / brush / frosted finished pieces.
Photo Information
Top - The Princess Diana and Kate Middleton engagement ring. The center stone is an oval shaped, 18 carat blue sapphire, surrounded by sixteen round, white diamonds.
Next - Amethyst oval in Sterling ring
Next - Our kind of camera
Next - Full spectrum gem light
Next - Vendor's earrings photo
Next - Screen print of vendor's photo being manipulated
Next - Finished image taken from vendor's photo
Next - Hand held sapphire rough photo taken using super-macro camera feature
Next - Sterling silver bracelet with colored gemstones
Lower -Gem Special Offer - Aquamarine Trillion with seafoam blue color
Next - Kataragama Blue Sapphire rough
Next - Dealer Product Image - Chrome Diopside and White Topaz Ring in Sterling
Last - Dealer Program Image - Pink Spinel and Sterling Earrings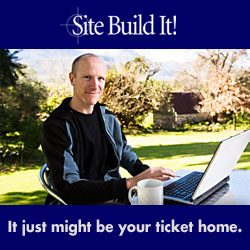 A Google search using keywords such as photographing jewelry or macro photography can return some very interesting information and websites.
Gem Offer
Here is this month's special gem deal. I have a good stock of aquamarine, mostly in the 20+ carat range.... but only have this one in the size and shape listed here.
Gem: Aquamarine
Color: Excellent Seafoam Blue
Shape: Trillion
Size: 11.87 carats, 15.5 mm x 15.4 mm x 9.7 mm
Price: 11.87 carats x $20 / carat = $237
Send me an email (with anti-spam) and tell me that you want this fine gem.
We keep gem prices low by buying quality gemstone rough worldwide, and having the rough material cut by our gem cutters in Asia.
Gem Industry News
Kataragama Blue Sapphires From Sri Lanka
In Sri Lanka there is a road construction project called the Kataragama- Lunugamvehera Road. On February 15, 2012, crews were building up the road bed with fill dirt brought in from a nearby site.
While working with the fill dirt, blue sapphires were noticed in the dirt. The origin of the fill dirt was traced back to the source, which proved to be owned by the Sri Lanka Forest Department. More blue sapphire crystals were found in the excavations.
Upon professional examination the blue sapphires were determined to be of superior quality. "We believe that the blue sapphires that were found here are of more worth than the famous Burmese Blue Sapphires and the Kashmir Blue Sapphires. We want these sapphires to be named Kataragama Blue Sapphires and for them to be recognised internationally," said National Gem and Jewellery Authority Chairman, Prasad Galhena.
Both the National Gem and Jewellery Authority (NGJA) and the Forest Department are under the Environment Ministry. The two departments quickly reached an agreement on how to open the site for gem mining.
Immediate arrangements were made with the Army to provide security for the fill dirt site - turned valuable gem deposit. The 3 ˝ acre site was divided into blocks and auctioned on February 24. "The blocks were given only for gem mining for a period of one year but not for any other purposes", said Chairman Galhena. "Since underground soil belongs to the state, no one is allowed to mine gems even if on their private land. If found to be a gem bearing land anywhere in the country, a license has to be obtained from the NGJA for gem mining," he added.
Gem experts from the Gemological Institute of America are now at the site, at the invitation of the NGJA, to study and report on the chemical composition in the soil where these gems were found, and the generic patterns of the blues sapphires found there.
Jewelry Dealers
From a supply perspective, now is the time to replenish your depleted inventory. If you have some money to invest in inventory - there are deals to be had. And you should have some cash. After all, that depleted inventory was sales.
From a sales perspective, gift giving occasions have not disappeared. Birthdays, anniversaries, and many other reasons to give nice jewelry at a great price just keep on coming. Your customers (and their friends) need what you offer!
A market where people perceive they should spend less fits right into your marketing strategy...
Be The Quality Jewelry Discounter.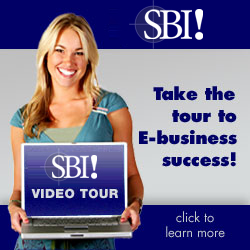 Jewelry Dealers Program
Do you enjoy jewelry and gems?
Do you enjoy talking with friends and friends of friends?
Could you use an extra income source?
Take a look at our great Jewelry Dealers Program.
Carolyn Doyle
~~~~~~~~~~~~~~~~~~~~~~~~~~~~~~
Want to change the e-mail address at which you receive this newsletter?
Want to (gulp) unsubscribe?
and let me know what you want to do.
~~~~~~~~~~~~~~~~~~~~~~~~~~~~~~
The AZGem Gems Newsletter is now distributed through RSS, as well as by e-mail. Use the appropriate button below to add the azgem.com feed to your RSS service.

~~~~~~~~~~~~~~~~~~~~~~~~~~~~~~

AZGem.com is the Web presence of:

The Dorado Company
P.O. Box 8232
Scottsdale, AZ 85252-8232

(C)2012 The Dorado Company All rights reserved.

An az-webs network site