AZGem Gems

March 2014
---
The World's Most Useful
Gem & Jewelry Monthly Newsletter
---
Written by Carolyn Doyle for customers of
The Dorado Company
and other visitors to the azgem.com website who subscribe.
~~~~~~~~~~~~~~~~~~~~~~~~~~~~~~
Share this newsletter with friends and co-workers by printing or forwarding it to them in its entirety.
~~~~~
Sign up for a free subscription to the AZGem Gems monthly newsletter.
To enquire about gems or jewelry...

~~~~~
Back issues of the AZGem Gems newsletter can be accessed by clicking here.
Usable Gems... and a little opinion.
The Colors of Rhodolite
The colors of rhodolite appeal to something basic in people. Warm and exciting hues make this gemstone stand out.
Rhodolite is a "hybrid" (or intermediary) member of the garnet group of minerals. As you can see in the accompanying images, this is not your grandmother's common red garnet. The garnet group includes several species suitable for use in jewelry. Some occur in many locations around the world... while others are very rare. All members of the garnet group possess similar physical properties and crystal forms. However the six species of the "common" garnet group (almandine, pyrope, spessartine, grossular, uvarovite and andradite) differ in chemical composition.
Just to complicate matters even more, individual garnet crystals are usually made up of more than one species. For example, the iron in almandine garnet may be partially replaced by some magnesium in pyrope garnet.
The colors of rhodolite can vary according to the percentage of iron, manganese, and trace elements in a particular crystal. Both almandine and pyrope are red garnets, but with the extremely complicated chemistry of garnets, Rhodolite colors range from pinks, to purples, to deep reds.
The feature article in the January, 2014, issue of the AZGem Gems newsletter is Radiant Orchid is Color of the Year. Rhodolite comes in that shade also.
Rhodolite is a bright and lively gem. It has a relatively high refractive index (1.77 - 1.82). The "toughness" and hardness of this gem (7 - 7.5) on the Mohs Scale) makes it suitable for finger rings as well as other jewelry.
Since being discovered/identified in North Carolina in the 1880's, rhodolite has been found in multiple locations. Deposits are located in Madagascar, East Africa (Tanzania, Kenya, Mozambique, Zambia, Zimbabwe), Asia (Thailand, Burma, China, Sri Lanka, India), Brazil, and North Carolina.
The name rhodolite is thought to be derived from the Greek word for rose (rhodon). An alternate story is that when this hybrid garnet was discovered (circa 1883) by the prominent geologist and mineralogist, William Earl Hidden, he named it after his home state... Rhode Island.
Rhodolite is also referred to as grape garnet, raspberry garnet, and a term I had never heard... pyrandine. I suppose each refers to the gem's fiery colors
The colors of rhodolite are pleasing and fashionable. These gems come in sizes suitable for use as solitaires, center stones, and smaller accent stones. The cost of rhodolite is very reasonable.
Photo Information
Top - Rhodolite - Classic rose
Next - Rhodolite - Deep red
Next - Rhodolite - Raspberry
Next - Rhodolite - Pink orchid
Next: - Rhodolite - Radiant orchid
Next: - Gem special offer - Aquamarine - This pretty blue gem is the March birthstone
Next - Double Eagle gold coin found in California - part of the Saddle Ridge Hoard
Next - Dealer Product Image - Blue Spinel and White Topaz Ring in Sterling Silver
Last - Dealer Program Image - Pink Spinel and Sterling Silver Earrings
A Google search for links or images using keywords such as pantone color of the year or radiant orchid can return some very interesting information and websites.
Gem Offer
Here is this month's special gem deal.
Gem: Aquamarine
Color: Blue
Quality: Gem, no inclusions
Shape: Octagon / Emerald
Dimensions: 6.88 x 5 mm
Weight: 0.90 carats
Price: $27, plus shipping ($5)
Send me an email (with anti-spam) (carolynatazgemdotcom) and tell me that you want this fine gem.
We keep gem prices low by buying quality gemstone rough worldwide, and having the rough material cut by our gem cutters in Asia.
Gem Industry News
Hoard of Rare Gold Coins Found
You have probably already heard stories about the lucky couple in Northern California. They were out walking the family dog on their rural property when they noticed what looked like a rusty tin can barely poking out of the ground beneath an old tree. When they went to remove it, they discovered its contents... gold coins from the nineteenth century.
Then they did exactly what you would have done... they dug around looking for more. And they found more. Some news reports say there were six cans unearthed, other reports say there were eight cans. What the reports agree on is that the cans contained 1,427 gold coins with a face value of about $27,000. The coin dates range between 1847 and 1894.
David Hall, of Professional Coin Grading Service of Santa Ana has authenticated and graded the condition of the coins. Most coins are in uncirculated, mint condition. All of the coins are in demand by collectors, and some are very rare and very valuable. The "Saddle Ridge Hoard" may be sold through Amazon.com, and could bring as much as 10 million dollars.
The couple plan to do some significant charitable giving with their share, but that will have to wait until federal and state taxes take half or more of the proceeds
Jewelry Dealers
From a supply perspective, now is the time to replenish your depleted inventory. If you have some money to invest in inventory - there are deals to be had. And you should have some cash. After all, that depleted inventory was sales.
From a sales perspective, gift giving occasions have not disappeared. Birthdays, anniversaries, and many other reasons to give nice jewelry at a great price just keep on coming. Your customers (and their friends) need what you offer!
The birthstone for March is aquamarine. This pretty, pastel blue sister of green emerald, is popular with many people... not just those born in March.
Be The Quality Jewelry Discounter.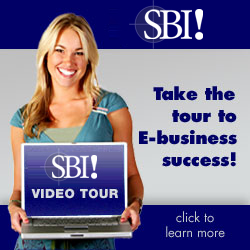 Jewelry Dealers Program
Do you enjoy jewelry and gems?
Do you enjoy talking with friends and friends of friends?
Could you use an extra income source?
Take a look at our great Jewelry Dealers Program.
Carolyn Doyle
~~~~~~~~~~~~~~~~~~~~~~~~~~~~~~
Want to change the e-mail address at which you receive this newsletter?
Want to (gulp) unsubscribe?
and let me know what you want to do.
~~~~~~~~~~~~~~~~~~~~~~~~~~~~~~
The AZGem Gems Newsletter is now distributed through RSS, as well as by e-mail. Use the appropriate button below to add the azgem.com feed to your RSS service.

~~~~~~~~~~~~~~~~~~~~~~~~~~~~~~

AZGem.com is the Web presence of:

The Dorado Company
P.O. Box 8232
Scottsdale, AZ 85252-8232

(C)2014 The Dorado Company All rights reserved.

An az-webs network site