AZGem Gems
April, 2010
---
The World's Most Useful
Gem & Jewelry Monthly Newsletter
---
Written by Carolyn Doyle for customers of
The Dorado Company
and other visitors to the azgem.com website who subscribe.
~~~~~~~~~~~~~~~~~~~~~~~~~~~~~~
Share this newsletter with friends and co-workers by printing or forwarding it to them in its entirety.
~~~~~
Sign up for a free subscription to the AZGem Gems monthly newsletter.
To enquire about gems or jewelry...

~~~~~
Back issues of the AZGem Gems newsletter can be accessed by clicking here.
Usable Gems... and a little opinion.
Ivory Jewelry and Objets d'art
Ivory jewelry and objets d'art are part of history for most of us... so much so that I had to look up the oh, so sophisticated French spelling for art objects.
Ivory jewelry and objets d'art were not the only - or even primary - uses for ivory. Piano keys, chess sets, billiard balls, bagpipe horns, pistol grips, knife handles, shoe horns and buttons were more practical ivory items.
Ivory is dentine, that natural outer covering of teeth (and tusks).
Ivory comes from elephants, if you query most people. And that association prompted this article, along with recent news stories about Zambia and Tanzania asking for international approval to sell ivory.
CITES (Convention of International Trade in Endangered Species) is an international agreement who's purpose is "to ensure that international trade in specimens of wild animals and plants does not threaten their survival and it accords varying degrees of protection to more than 33,000 species of animals and plants."
The African elephant is one of the species accorded protection. African countries with populations of elephants accumulate tusks through legitimate activities such as confiscation from poachers and the occasional herd population control.
Opposition from other CITES members was overwhelming. They expressed concern that an ivory sale would encourage poaching and the associated black market.
The proposal by Zambia and Tanzania to authorize a one-time auction of accumulated elephant ivory was rejected.
Casual observers are mostly unaware that other sources of ivory exist. The smaller Asian elephant is a source, as are critters such as the walrus, narwhal, hippopotamus, and even the extinct mammoth. And lets not forget that unique creature, the warthog!
The walrus isn't much cuter. But what can you expect from a creature with tusks?
Ivory jewelry and objets d'art ere much more appealing. Among ivory's practical properties are it's carve-ability, durability, and color. The brooch photo and close-up of a carved elephant tusk below are exquisite examples.
Modern plastics have replaced ivory in many products, no doubt contributing to the well being of African elephants.
Ivory jewelry and objets d'art ere co-existing with responsible conservation practices by using alternative sources of tusks and teeth.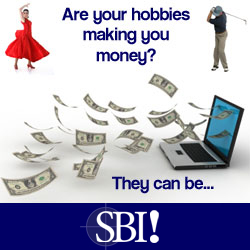 A Google search using keywords such as ivory jewelry, ivory carving, or even narwahl can return some very interesting information.
Gem Industry News...
Economic Indicators... and Mexican Food
Is an economic recovery underway? I really cannot tell. I see some small signs, but I hope for much more.

Last Friday night my husband and I went out to our neighborhood Mexican Food restaurant. We found a number of patrons waiting to be seated. To me, this is a practical, positive sign of an improving economy.
We eat out almost every Friday night, and for at least a year, we have not encountered waiting lines. I have talked about this with restaurateurs on several occasions. We all concur that fewer people eating out at their local restaurants is a sign that folks are being very cautious with their money.
I'm also seeing other hopeful signs. Last year we began stocking CZ melee because our jewelry and art customers needed to reduce their costs. We're still selling a significant amount of CZ melee, but we see the demand for small white gems (diamonds, sapphires, topaz, and natural zircon) growing again.
Jewelry Dealers
From a supply perspective, now is the time to replenish your depleted inventory. If you have some money to invest in inventory - there are deals to be had. And you should have some cash. After all, that depleted inventory was sales.
From a sales perspective, gift giving occasions have not disappeared. Birthdays, anniversaries, and many other reasons to give nice jewelry at a great price just keep on coming. Your customers (and their friends) need what you offer!
A market where people perceive they should spend less fits right into your marketing strategy...
Be The Quality Jewelry Discounter.
Sponsored Ad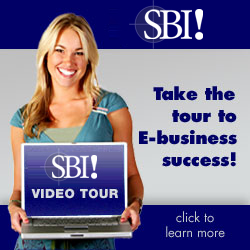 Jewelry Dealers Program
Do you enjoy jewelry and gems?
Do you enjoy talking with friends and co-workers?
Could you use an extra income source?
Take a look at our great Jewelry Dealers Program.
Carolyn Doyle
~~~~~~~~~~~~~~~~~~~~~~~~~~~~~~
Want to change the e-mail address at which you receive this newsletter?
Want to (gulp) unsubscribe?
and let me know what you want to do.
~~~~~~~~~~~~~~~~~~~~~~~~~~~~~~
The AZGem Gems Newsletter is now distributed through RSS, as well as by e-mail. Use the appropriate button below to add the azgem.com feed to your RSS service.

~~~~~~~~~~~~~~~~~~~~~~~~~~~~~~
AZGem.com is the Web presence of:

The Dorado Company
P.O. Box 8232
Scottsdale, AZ 85252-8232
(C)2010 The Dorado Company All rights reserved.