AZGem Gems
April 2012
---
The World's Most Useful
Gem & Jewelry Monthly Newsletter
---
Written by Carolyn Doyle for customers of
The Dorado Company
and other visitors to the azgem.com website who subscribe.
~~~~~~~~~~~~~~~~~~~~~~~~~~~~~~
Share this newsletter with friends and co-workers by printing or forwarding it to them in its entirety.
~~~~~
Sign up for a free subscription to the AZGem Gems monthly newsletter.
To enquire about gems or jewelry...

~~~~~
Back issues of the AZGem Gems newsletter can be accessed by clicking here.
Usable Gems... and a little opinion.
Precision Cut Gemstones
Precision cut gemstones... what are they? That is a question sent in by a lady new to the world of gems and jewelry investing.
She indicated she had looked through our archive of newsletters, but had not found a specific reference. I'm pretty sure I've never written an answer to this question before. I will answer her question here.
Precision cut gemstones is a term with multiple meanings, including:
| | |
| --- | --- |
| | Calibrated size |
| | Proper facet angles |
| | Machine cut |
The phrase can correctly be used in a discussion where the context is known. But one of the three terms listed above should be employed (if appropriate) in a gem's written description.
Calibrated size refers to the standard length and width dimensions used by manufacturers of jewelry mountings that feature gems. If a manufacturer is making many pieces of the same design, they produce a master first. From the master, many production pieces are made, all requiring the same size gems. For instance, a marquise shaped gem in 8 mm in length, by 4 mm in width, is a calibrated size. A marquise shaped gem 9 mm in length, by 4.5 mm in width, is not a standard size.
Gemstones can be cut to calibrated size by either automated or older style faceting machines... but its a lot easier using the computer controlled machines. Cutting to a specific size generally means more of the rough crystal is wasted.
Proper angles refers to the angles at which the upper and lower parts of a stone are cut. Different gem species have different light bending properties. Refraction, as it is called, will vary in gems due to chemical composition and crystal structure. To understand why gems are faceted, it is essential to understand how light behaves once it passes into a gemstone from the air Light can either be reflected off a surface or pass through the surface into the new substance. When light passes from one material into another, it is bent, or refracted. For example, gems with a refractive index of 1.5 will have a critical angle of 41.81° between the girdle and the culet in a brilliant cut.
Machine cut means a gem was cut using an automated production faceting machine. These days, the machines are computer controlled. The software is loaded with information on various gem species... gem refractive indices, shapes, cuts, sizes, angles, and other pertinent information. The information can be called up on the computer control panel for each job as needed.
The modern computer controlled faceting machine differs greatly from the traditional hand cutting faceting machines.

Precision cut gemstones tend to be popular gems with good color and a lower price point. For example, topaz, amethyst, citrine, and garnet.

.

Traditional faceting methods are entirely capable of producing gems of extremely high quality. Almost all premium gems are faceted using traditional faceting methods and equipment. The rough crystals of top quality premium gems such as emerald, ruby, tsavorite, and alexandrite are very valuable and rare. To maximize value, each gem is carefully cut to the size and shape dictated by the piece of rough.

Precision cut gemstones can be as good as the term sounds, but that is not always the case. Computer controlled faceting machines produce stones of exactly the same dimension and angles until the machine's settings are changed. While proper angles are programmed into automated faceting machines, the operator can change the settings and "cut for weight," meaning they could use a lesser angle and retain more of the rough stones weight in the finished gem..

Precision cut gemstones are, when you get right down to it, the gems that are lively and beautiful. A gem cut to the proper angles, with good color, good clarity, and good polish will be pleasing to the eye. Written and verbal descriptions help, but the true test of a gem is its appearance.
Photo Information
Top - Amethyst oval
Next - Topaz marquise in Swiss Blue
Next - Gem refraction illustration
Next - Traditional faceting machine (electric powered) requiring manual intervention
Next - Computer controlled faceting machine
Lower -Gem Special Offer - White topaz - An alternate April birthstone
Next - Dealer Product Image - Chrome Diopside and White Topaz Ring in Sterling
Last - Dealer Program Image - Pink Spinel and Sterling Earrings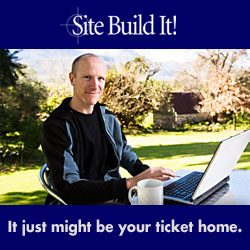 A Google search using keywords such as calibrated faceting or gemstone critical angle can return some very interesting information and websites.
Gem Offer
Here is this month's special gem deal. I have a good stock of topaz in many colors. I have several matching white topaz gems in this size.
Gem: Topaz
Color: White (colorless)
Shape: Round
Size: 1.48 carats, 7 mm
Price: $22
Send me an email (with anti-spam) and tell me that you want this fine gem.
We keep gem prices low by buying quality gemstone rough worldwide, and having the rough material cut by our gem cutters in Asia.
Gem Industry News
Las Vegas Jewelry and Gem Shows
The Las Vegas trade shows are coming. Make your plans and hotel reservations early.
GLDA Las Vegas Show -- May 30 - June 2, 2012
The 13th Annual G.L.D.A. Las Vegas Gem & Jewelry trade show will be held in the fabulous 90,000 square foot, $120 million dollar "Mirage Events Center", The Mirage Casino-Hotel is located on the strip in Las Vegas across from the Sands Convention & Expo Center.
AGTA GemFair -- May 31, 2012 - June 4, 2012
The 2012 AGTA GemFair™ at the JCK Las Vegas Show is located in the South Pacific and Islander Ballrooms in the Mandalay Bay Convention Center.
JCK Las Vegas Show -- June 1 - June 4, 2012
Access the best selection of products in the jewelry industry at JCK Las Vegas. See all your favorites under one roof while building and sustaining relationships with more than 2500 participating companies from 22 counties.
Jewelry Dealers
From a supply perspective, now is the time to replenish your depleted inventory. If you have some money to invest in inventory - there are deals to be had. And you should have some cash. After all, that depleted inventory was sales.
From a sales perspective, gift giving occasions have not disappeared. Birthdays, anniversaries, and many other reasons to give nice jewelry at a great price just keep on coming. Your customers (and their friends) need what you offer!
A market where people perceive they should spend less fits right into your marketing strategy...
Be The Quality Jewelry Discounter.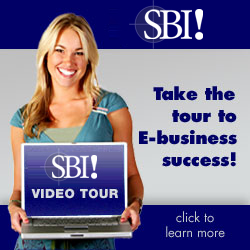 Jewelry Dealers Program
Do you enjoy jewelry and gems?
Do you enjoy talking with friends and friends of friends?
Could you use an extra income source?
Take a look at our great Jewelry Dealers Program.
Carolyn Doyle
~~~~~~~~~~~~~~~~~~~~~~~~~~~~~~
Want to change the e-mail address at which you receive this newsletter?
Want to (gulp) unsubscribe?
and let me know what you want to do.
~~~~~~~~~~~~~~~~~~~~~~~~~~~~~~
The AZGem Gems Newsletter is now distributed through RSS, as well as by e-mail. Use the appropriate button below to add the azgem.com feed to your RSS service.

~~~~~~~~~~~~~~~~~~~~~~~~~~~~~~

AZGem.com is the Web presence of:

The Dorado Company
P.O. Box 8232
Scottsdale, AZ 85252-8232

(C)2012 The Dorado Company All rights reserved.

An az-webs network site