AZGem Gems

April 2013
---
The World's Most Useful
Gem & Jewelry Monthly Newsletter
---
Written by Carolyn Doyle for customers of
The Dorado Company
and other visitors to the azgem.com website who subscribe.
~~~~~~~~~~~~~~~~~~~~~~~~~~~~~~
Share this newsletter with friends and co-workers by printing or forwarding it to them in its entirety.
~~~~~
Sign up for a free subscription to the AZGem Gems monthly newsletter.
To enquire about gems or jewelry...

~~~~~
Back issues of the AZGem Gems newsletter can be accessed by clicking here.
Usable Gems... and a little opinion.
Golden Beryl Gemstones
Golden Beryl gemstones are members of an illustrious group of gems. And, they are fine gems in their own right. The warm colors, and the qualities of toughness, hardness, and brilliance - make these gems great for jewelry
Golden Beryl gemstones are natural in occurrence, and in color. No treatment is required to achieve this pleasing color.
Golden beryl gems are sometimes found in the same pockets (cavities) as aquamarine in Madagascar. In Madagascar (and presumably other locations), the gem crystals are found in pockets within pegmatite dikes that erupted in faults in the common "country rock" native to that part of the island.
Golden beryl deposits are also found in Namibia, Brazil, Madagascar, East Africa, Afghanistan, and Russia.
Golden beryl, until a hundred years ago, was a bonus gem found in other beryl deposits.
The first major deposit of this beryl variety was found in South West Africa (now Namibia) in 1913, by a mining company. The mining company, Otavi Mining and Railway Company, commissioned a prominent artist and jewelry designer, Lucas von Cranach, to create an ensemble of showpiece jewelry for Kaiser Wilhelm II of Germany, and his wife Voilą.
The gem gained international recognition as a result of this marketing ploy. World War I soon followed, interrupting the availability of this beautiful beryl, and diminishing demand for it.
Golden Beryl gemstones receive their color from minute traces of the element iron. The primary chemical constituents of beryl are the chemical elements beryllium, aluminum, and silica. Without the small amounts of iron or another element, beryl is a colorless crystal.
Aquamarine is beryl with iron also... but iron in a different "state of oxidation". Ferrous iron imparts the blue-to-blue-green colors of aquamarine.
Golden Beryl gets its color from ferric iron, but only chemists really care. The rest of us just admire the color varieties.
Emerald is by far the best known, and most expensive, member of the beryl group of gemstones. Emerald receives its color from tiny amounts of the element chromium. More rarely, emerald can legitimately receive that famous "emerald green" color from the element vanadium. By definition emerald MUST contain one of these two trace elements.
Green beryl is aquamarine with a strong, but still pastel, green hue. I'm guessing this beryl variety contains both ferrous and ferric iron. However, since it does not contain chromium of vanadium, it cannot be called emerald. It also lacks the "emerald green" color shade.
Morganite (named in honor of J.P. Morgan) is yet another member of the beryl group of gems. Morganite receives its soft pink, or occasionally pastel violet, from the element manganese. Morganite is gaining in market share as it seen and admired by gem fanciers.
There is even a red version of the beryl group. It is a rare gem called bixbite. This variety of beryl is very rare. It is seldom mounted in jewelry due to its rarity, and value as a gem specimen.
Heliodor is beryl containing iron and uranium From these elements heliodor receives a yellow-green or brown hue.
Goshenite is the name given to the pure, colorless variety of beryl. There was a time in history when goshenite was used to make eyeglasses.
All varieties of beryl share the beauty, brilliance, and other qualities of fine gems suitable for mounting in jewelry.
Golden Beryl gemstones occupy a unique niche among the beryls. It is distinctive, it seems to glow with a warm, golden yellow presence.
Golden Beryl gemstones are still very affordable. Significant price increases have impacted the affordability of gems such as emerald, sapphire, ruby, spinel, and tourmaline in the past two years. I do not anticipate that similar price increases will strike the beryls before the 2014 Tucson Gem Shows.
Golden beryl gemstones are poised for prominence once again, with the supply now firmly established, according to some gem industry observers..
Photo Information
Top - Golden beryl oval from Afghanistan
Next - Golden beryl trillion from Madagascar
Next - Golden beryl oval matched pair for earrings
Next - Golden beryl cushion from Brazil
Next: - Gem Special Offer - Golden beryl trillion
Next: - Engagement ring with a history
Next - Dealer Product Image - Blue Spinel and White Topaz Ring in Sterling Silver
Last - Dealer Program Image - Pink Spinel and Sterling Silver Earrings
A Google search using keywords such as golden beryl jewelry can return some very interesting information and websites.
Gem Offer
Here is this month's special gem deal.
Gem: Beryl
Color: Golden
Quality: Fine
Shape: Trillion
Size: 7 mm
Weight: 1.31 carats average
Price: $38
Send me an email (with anti-spam) (carolynatazgemdotcom) and tell me that you want this fine gem.
We keep gem prices low by buying quality gemstone rough worldwide, and having the rough material cut by our gem cutters in Asia.
Gem Industry News
Engagement Ring With A History
Rose Tascher de la Pagerie, widow of Alexandre de Beauharnais, remarried on March 9, 1796. You may not recognize Rose by that name... but you surely know of her as Empress Josephine, wife of Emperor Napoleon Bonaparte.
As an engagement ring, Napoleon gave a gold ring to Rose. That ring just sold at the Osenat auction house near Paris, France for a handsome sum.
The ring is in an 18th century style called "toi et moi," "You and Me". The setting holds a pear shaped diamond nestled with a blue sapphire.
Because of the Napoleon and Josephine historical provenance, the ring generated a huge amount of interest. That interest resulted in lively bidding, and a sale price equivalent to $949,000 US dollars.
As a piece of jewelry without the provenance, the ring has an estimated value of $20,000. The winning bidder remains anonymous.
Jewelry Dealers
Now is the time to begin rebuilding your inventory
From a supply perspective, now is the time to replenish your depleted inventory. If you have some money to invest in inventory - there are deals to be had. And you should have some cash. After all, that depleted inventory resulted from sales.
From a sales perspective, gift giving occasions have not disappeared. Birthdays, anniversaries, graduations, and many other reasons to give nice jewelry at a great price just keep on coming. Your customers (and their friends) need what you offer!
Be The quality jewelry dealer.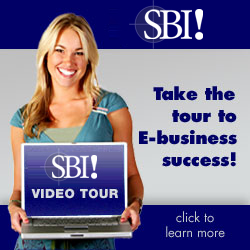 Jewelry Dealers Program
Do you enjoy jewelry and gems?
Do you enjoy talking with friends and friends of friends?
Could you use an extra income source?
Take a look at our great Jewelry Dealers Program.
Carolyn Doyle
~~~~~~~~~~~~~~~~~~~~~~~~~~~~~~
Want to change the e-mail address at which you receive this newsletter?
Want to (gulp) unsubscribe?
and let me know what you want to do.
~~~~~~~~~~~~~~~~~~~~~~~~~~~~~~
The AZGem Gems Newsletter is now distributed through RSS, as well as by e-mail. Use the appropriate button below to add the azgem.com feed to your RSS service.

~~~~~~~~~~~~~~~~~~~~~~~~~~~~~~

AZGem.com is the Web presence of:

The Dorado Company
P.O. Box 8232
Scottsdale, AZ 85252-8232

(C)2013 The Dorado Company All rights reserved.

An az-webs network site