AZGem Gems

April 2014
---
The World's Most Useful
Gem & Jewelry Monthly Newsletter
---
Written by Carolyn Doyle for customers of
The Dorado Company
and other visitors to the azgem.com website who subscribe.
~~~~~~~~~~~~~~~~~~~~~~~~~~~~~~
Share this newsletter with friends and co-workers by printing or forwarding it to them in its entirety.
~~~~~
Sign up for a free subscription to the AZGem Gems monthly newsletter.
To enquire about gems or jewelry...

~~~~~
Back issues of the AZGem Gems newsletter can be accessed by clicking here.
Usable Gems... and a little opinion.
The Imperial Faberge Eggs
The Imperial Faberge Eggs have suddenly made their way back into the news, and are again sparking people's curiosity. These exquisite examples of jewelry art from Russia certainly deserve the attention they garner.
The Imperial Faberge Eggs were made in the workshop of (Peter) Carl Faberge by his craftsmen. The master-jewelers Michael Evlampievich Perchin and Henrik Wigstrom are known to have directly supervised creation of many of these bejeweled "imperial" eggs.
Not all Faberge eggs carry the imperial designation, only those commissioned by Tsar Alexander III (Alexander Alexandrovich Romanov), and later by Tsar Nicholas II (Nikolay Alexandrovich Romanov). Alexander gave the first one to his wife, Tsarina (Empress) Maria Fedorovna, as an Easter gift in 1885. The Hen Egg, as it became known, was an instant sucess. The design and craftsmanship pleased the Tsar, and the exquisite beauty of the egg delighted Tsarina Maria.
The Imperial Faberge Eggs became a royal family tradition. Alexander quickly commissioned Faberge to create a second egg. The "Hen with Sapphire Pendant" egg was delivered to Alexander in time for him to present it to his wife at Easter, 1886. A new egg was crafted each remaining year of Alexander's life. He died on November 1, 1894, in Livadiya, Crimea, Ukraine
The Imperial Faberge Eggs tradition was continued by his son, Nicholas II, when he suceeded his father as Tsar. Nicholas gave an egg to his wife, Tsarina Alexandra Feodorovna, the following Easter. He also gave one to his mother, Dowager Tsarina Maria Fedorovna. Nicholas gave an egg to each of them every year of his reign, except in 1905 and 1906. The Russo-Japanese War was being fought during those two years and the Tsar reportedly wanted to demonstrate austerity.
The current event that has caused the Imperial Faberge Eggs to be featured in the news media is the announcement that the whereabouts of one of the "lost" eggs is now known. Most of the news accounts emphasize the monetary value of this egg.
It is thought to be the third Febrege egg, crafted for Tsar Alexander and Maria in 1886-87. It is described as...
Easter egg with ladies watch, decorated with diamonds, sapphires, and rose-cut diamonds, or
Ribbed yellow gold egg with ladies white dial watch, with diamond pushpiece, on yellow gold pedestal encircled by colored gold garland with lions paw feet, and with 3 sapphires and rose-cut diamond roses
Like the other Faberge eggs, the 1887 Imperial Easter egg, contains a surprise, is of modest size, and stunning detail and craftsmanship. It measures 3.2 inches.
In all, there were fifty imperial eggs given to Maria and Alexandra. The two 1917 eggs were never received by the royal ladies, because the eggs were never finished. The Russian Revolution of February 1917 caused Tsar Nicholas II to abdicate while the 1917 eggs were being crafted. The two unfinished eggs and many of the other imperial eggs were confiscated when the Bolshevik (Communist) Revolution occurred in October of 1917.
Many of the Imperial Faberge Eggs passed into private and institutional hands when the Bolshevik government sold them in a "Treasures Into Tractors" effort to raise cash.
The Imperial Faberge Eggs were not the only eggs produced by Faberge. A few wealthy private (European) citizens commissioned Faberge to produce eggs for them.
The Imperial Faberge Eggs are a significant part of Russia's cultural heritage. They have become highly valued art objects of world renoun.
Photo Information
Top - The Imperial Faberge Coronation Egg
Next - The Imperial Faberge Hen Egg
Next - The Imperial Faberge Third Egg recently found
Next - The Imperial Faberge 1917 Egg unfinished
Next: - The Imperial Faberge Memory-of-Azov Egg 1891
Next: - The Imperial Faberge Lillies of the Valley Egg 1898
Next: - Gem special offer - Citrine oval - This pastel golden gem from Zambia is lively and lovely
Next - Example of a smartwatch
Next - Dealer Product Image - Blue Spinel and White Topaz Ring in Sterling Silver
Last - Dealer Program Image - Pink Spinel and Sterling Silver Earrings
A Google search for links or images using keywords such as house of Faberge can return some very interesting information and websites.
Gem Offer
Here is this month's special gem deal.
Gem: Citrine
Color: Pastel Gold
Quality: Gem, no inclusions
Shape: Oval
Dimensions: 19.8 x 16 mm
Weight: 15.93 carats
Price: $192, plus shipping ($5)
Send me an email (with anti-spam) (carolynatazgemdotcom) and tell me that you want this fine gem.
We keep gem prices low by buying quality gemstone rough worldwide, and having the rough material cut by our gem cutters in Asia.
Gem Industry News
Smartwatches Are Here
Smartwatches are often compared to the 'wrist radio" used by comic strip character Dick Tracy by those old enough to remember. Others, not so much... they may never have heard of a smartwatch.
One website I've visited describes a smartwatch as...
A wearable computing device worn on a user's wrist that offers functionality and capabilities similar to those of a smartphone. Smartwatches are designed to, either on their own or when paired with a smartphone, provide features like connecting to the internet, running mobile apps, making calls, messaging via text or video, checking caller ID, accessing stock and weather updates, providing fitness monitoring capabilities, offering GPS coordinates and location directions, and more.
Smartwatches are being introduced by more and more makers. The capabilities seem to expand with each new device entering the market. Some industry observers predict the smartwatch will replace the smartphone within a few years. Others believe advanced versions of the smartphone will be with us for years. Some industry observers see other types of wearable computing devices replacing both the smartphone and the smartwatch.
From the jewelry industry perspective, both smart devices are a threat to the watchmakers market. Many people use their phone to tell time now. Many younger people don't even own a watch.
It may turn out that wrist watches will become a status symbol... especially readily identifiable luxury watches.

Jewelry Dealers
From a supply perspective, now is the time to replenish your depleted inventory. If you have some money to invest in inventory - there are deals to be had. And you should have some cash. After all, that depleted inventory was sales.
From a sales perspective, gift giving occasions have not disappeared. Birthdays, anniversaries, and many other reasons to give nice jewelry at a great price just keep on coming. Your customers (and their friends) need what you offer!
The birthstone for April is diamond. Have you tried selling diamond jewely with colored gem accent stones?
Be The Quality Jewelry Discounter.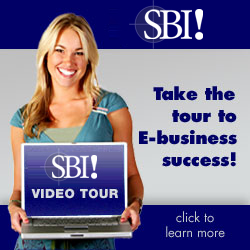 Jewelry Dealers Program
Do you enjoy jewelry and gems?
Do you enjoy talking with friends and friends of friends?
Could you use an extra income source?
Take a look at our great Jewelry Dealers Program.
Carolyn Doyle
~~~~~~~~~~~~~~~~~~~~~~~~~~~~~~
Want to change the e-mail address at which you receive this newsletter?
Want to (gulp) unsubscribe?
and let me know what you want to do.
~~~~~~~~~~~~~~~~~~~~~~~~~~~~~~
The AZGem Gems Newsletter is now distributed through RSS, as well as by e-mail. Use the appropriate button below to add the azgem.com feed to your RSS service.

~~~~~~~~~~~~~~~~~~~~~~~~~~~~~~

AZGem.com is the Web presence of:

The Dorado Company
P.O. Box 8232
Scottsdale, AZ 85252-8232

(C)2014 The Dorado Company All rights reserved.

An az-webs network site