AZGem Gems
May, 2010
---
The World's Most Useful
Gem & Jewelry Monthly Newsletter
---
Written by Carolyn Doyle for customers of
The Dorado Company
and other visitors to the azgem.com website who subscribe.
~~~~~~~~~~~~~~~~~~~~~~~~~~~~~~
Share this newsletter with friends and co-workers by printing or forwarding it to them in its entirety.
~~~~~
Sign up for a free subscription to the AZGem Gems monthly newsletter.
To enquire about gems or jewelry...

~~~~~
Back issues of the AZGem Gems newsletter can be accessed by clicking here.
Usable Gems... and a little opinion.
Byzantine Jewelry
Byzantine jewelry can be a style, a tradition, and a statement. It is also part of an ancient story.
I was asked... "Why is Byzantine jewelry so busy?" My answer is... some is ornate, some is understated, and some is in between.
When speaking of Byzantine jewelry, many people bring to mind a jewelry piece made of interlinked metal rings that form a neck chain or bracelet. This produces a piece that is rounded rather than flat when viewed in cross section. The interlinked ring technique is said to be a variant of the method of making chain mail armor being manufactured for soldiers during the same period.
Byzantine jewelry was also produced in other styles as well.
| | |
| --- | --- |
| | Filigree (fine wire over a metal background) |
| | Open filigree with wire wrapped stones |
| | Rings with raised shoulders flanking a center stone or metal table with a carved design in it, |
| | Jewelry pieces with bezel set stones |
| | Enameled jewelry |
Byzantine jewelry was originally produced during the time of the Byzantine Empire.
Byzantium was a Greek city state founded in 667 BC, and named after their leader, King Byzas. When the Romans took the region and the city in 330 AD, it became Constantinople. This was the time of the (Christian) Greek speaking Roman culture, and Byzantine jewelry..
This period came to an end in 1453, when the Ottoman Turks captured Constantinople. and made it the capitol of their Ottoman Empire.
Constantinople and the Ottoman Empire remained until after World War One. In 1930 Constantinople became Istanbul when the Ottoman Empire became modern Turkey.
This is a unique city, in part because it sits astride the Bosphorus Strait. The Strait is the geographic feature that separates Europe and Asia.
Byzantium - Constantinople - Istanbul is the only city that is situated on two continents. This strategic placement and the varied cultures that came to this place give it enduring cultural influence.
Byzantine jewelry, architecture, cuisine, and other cultural features contribute to the history and to our modern world.
A Google search using keywords such as byzantine jewelry can return some very interesting information.
Gem Industry News...
Economic Indicators... and Mexican Food
I wrote this economic observation item last month and published it in the April newsletter.. Since then several similar national news stories have appeared in print and on television. They must be reading our newsletter!
Is an economic recovery underway? I really cannot tell. I see some small signs, but I hope for much more.

Last Friday night my husband and I went out to our neighborhood Mexican Food restaurant. We found a number of patrons waiting to be seated. To me, this is a practical, positive sign of an improving economy.
We eat out almost every Friday night, and for at least a year, we have not encountered waiting lines. I have talked about this with restaurateurs on several occasions. We all concur that fewer people eating out at their local restaurants is a sign that folks are being very cautious with their money.
I'm also seeing other hopeful signs. Last year we began stocking CZ melee because our jewelry and art customers needed to reduce their costs. We're still selling a significant amount of CZ melee, but we see the demand for small white gems (diamonds, sapphires, topaz, and natural zircon) growing again.
The Las Vegas Jewelry and Gem Shows Are Coming
The Las Vegas jewelry and gem shows will begin at the end of May and continue into June. If you're going, let us know. We may be able to get together for coffee...
Jewelry Dealers
Mother's Day and graduation season are right around the corner... plus, anniversaries and birthdays are always coming up.
All are good reasons for your customers and their friends to buy jewelry.
~~~~~
Are you rewarding your customers with discounts or freebies when they send you a new customer?
Be The Quality Jewelry Discounter.
Sponsored Ad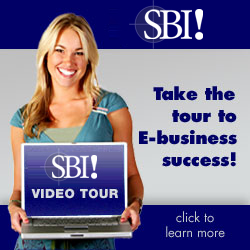 Jewelry Dealers Program
Do you enjoy jewelry and gems?
Do you enjoy talking with friends and co-workers?
Could you use an extra income source?
Take a look at our great Jewelry Dealers Program.
Carolyn Doyle
~~~~~~~~~~~~~~~~~~~~~~~~~~~~~~
Want to change the e-mail address at which you receive this newsletter?
Want to (gulp) unsubscribe?
and let me know what you want to do.
~~~~~~~~~~~~~~~~~~~~~~~~~~~~~~
The AZGem Gems Newsletter is now distributed through RSS, as well as by e-mail. Use the appropriate button below to add the azgem.com feed to your RSS service.

~~~~~~~~~~~~~~~~~~~~~~~~~~~~~~
AZGem.com is the Web presence of:

The Dorado Company
P.O. Box 8232
Scottsdale, AZ 85252-8232
(C)2010 The Dorado Company All rights reserved.