AZGem Gems
May 2011
---
The World's Most Useful
Gem & Jewelry Monthly Newsletter
---
Written by Carolyn Doyle for customers of
The Dorado Company
and other visitors to the azgem.com website who subscribe.
~~~~~~~~~~~~~~~~~~~~~~~~~~~~~~
Share this newsletter with friends and co-workers by printing or forwarding it to them in its entirety.
~~~~~
Sign up for a free subscription to the AZGem Gems monthly newsletter.
To enquire about gems or jewelry...

~~~~~
Back issues of the AZGem Gems newsletter can be accessed by clicking here.
Usable Gems... and a little opinion.
Emeralds Are About Color
Emeralds are about color is a truism in the gem and jewelry industries. Which is another way of saying that emeralds without inclusions are exceedingly rare and expensive. Even tiny gems of good good clarity and fine color command stiff prices. I recently was offered a parcel of 1.3 mm stones by an Asian cutter for $550 per carat. That's more than $5 for each 1/100th carat stone.
Emeralds are about color and not about clarity is also true because of their unique and pleasing color. This green variety of beryl must contain chromium or vanadium to actually be emerald - by definition. Other members of the beryl family, such as...
aquamarine blue to blue-green color)

morganite (pink to peach color)

golden beryl (strong golden yellow color)

heliodor (pale yellow color)

green beryl (pastel green color, but lacking chromium or vanadium)

goshenite (colorless, also called white beryl)
These crystals occur in jewelry sizes and often yield inclusion free gems. The chemical composition and crystal growth process and conditions cause most emerald crystals to be included.
Included, inclusions, the garden... these are all references applied to the May birthstone by the gem and jewelry industries. Three phase inclusions are decidedly the most intriguing of emerald inclusions. Triple phase inclusions have solid inclusions, liquid inclusions, and gas inclusions (a bubble) within the gem.
So, unless you are an extremely wealthy person, your emerald will probably not be comparable to those of Elizabeth Taylor. Most available emerald gemstones are pale, inky dark, opaque, or of good color and included.
Emeralds are about color, and the color is beautiful. Thank goodness you can own emeralds no matter which month you were born
Photo Information
Top - A very good Colombian emerald proudly displaying it's "garden" to validate that it is a natural emerald
Below - An example of fine Russian emeralds from the Elizabeth Taylor private jewelry collection.
Below - An example of a pale and somewhat opaque 0.35 carat commercial emerald.
Below - Two images of this month's special offer-
Emeralds with good saturated color. Included, as you can see.
Lower - World's largest emerald?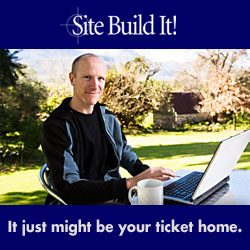 A Google search using keywords such as emerald color or emerald inclusions can return some very interesting information and websites.
Gem Offer
Readers have requested that I offer a special deal on a different gem in each newsletter. I am not able to offer gems at prices below my cost as some readers have requested, but I will offer them at very low prices.
We keep gem prices low by buying quality gemstone rough worldwide, and having the rough material cut by our gem cutters in Asia.
This month's featured item is a matched pair of colorless (white) zircons, the recognized natural substitute for diamonds.
| | |
| --- | --- |
| | Gem: Emerald |
| | Shape: Oval - These gems are native cut, so size varies slightly. |
| | Size: Approximately 7 mm x 5 mm, Approximately 0.7 carats |
| | Price: $35 per stone - First come, first served |
Send me an email (with anti-spam) and tell me that you want one of these gems. This price is low, low, low!
Gem Industry News
Follow-up: World's largest emerald?
Our September, 2010 newsletter carried a story about a huge emerald, known as the Bahia Emerald and its disputed ownership claims. We have a tentative court decision on that issue. Questions regarding how much of the emerald is gem quality have yet to be answered.
Business Wire reports the story...
Judge Rejects Anthony Thomas' Claim to Ownership of the Bahia Emerald
LOS ANGELES--(BUSINESS WIRE)--On April 11, 2011, Los Angeles Superior Court Judge John A. Kronstadt signed a Tentative and Proposed Statement of Decision finding Anthony Thomas' claim of ownership of the Bahia Emerald not credible. After hearing the evidence, the Judge found that Mr. Thomas never purchased the Bahia Emerald. If the Judge's Tentative and Proposed Statement of Decision becomes final, Mr. Thomas will have no claim to ownership of the Bahia Emerald.
"We stand behind FM Holdings, Inc. and are confident that it will prevail as the legal and rightful owner of the Bahia Emerald."
Respondents Kit Morrison, Todd Armstrong, Jerry Ferrara, and FM Holdings, Inc. successfully argued that Mr. Thomas' claim of title of the Bahia Emerald was not credible and should be barred as a matter of law. They are represented by Browne Greene with the Santa Monica, CA. law firm of Greene Broillet & Wheeler (www.greene-broillet.com) and Daniel K. Balaban and Andrew J. Spielberger with the Santa Monica, CA. law firm of Balaban & Spielberger (www.balaban-spielberger.com).
Last year, on September 8, 2010, Respondents Kit Morrison, Todd Armstrong, Jerry Ferrara, and FM Holdings, Inc. reached an undisclosed settlement with Petitioners Ken Conetto and Forrest Wayne Catlett. FM Holdings, Inc. which stands for "Ferrara & Morrison Holdings, Inc." is a corporate entity whose shareholders include Jerry Ferrara, Kit Morrison and Todd Armstrong.
"We are very satisfied with the Judge's findings pertaining to Mr. Thomas' claiming ownership of the Bahia Emerald," stated Browne Greene. "We stand behind FM Holdings, Inc. and are confident that it will prevail as the legal and rightful owner of the Bahia Emerald."
The Bahia Emerald, at 840 pounds, is said to be the world's largest raw emerald. Until the ownership dispute is resolved, the Bahia Emerald remains in the custody of the Los Angeles Sheriff's Department.
Jewelry Dealers
Mother's Day is coming. This is another great sales opportunity. There are many husbands in your circle that have no ideas on what to give. Help them out.
We should also be focusing on building inventory. And, we must continue servicing our customers, recruiting new customers, and generally growing our respective businesses.
Be The Quality Jewelry Discounter.
Las Vegas Shows
The Las Vegas Jewelry and gem shows will begin at the end of May and extend into early June. This year's JCK Las Vegas Show promises to be huge. Now at the Mandalay Bay, this premier jewelry industry show has been re-organized.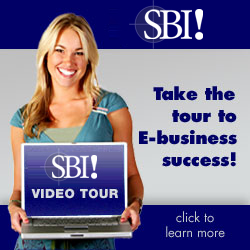 Jewelry Dealers Program
Do you enjoy jewelry and gems?
Do you enjoy talking with friends and co-workers?
Could you use an extra income source?
Take a look at our great Jewelry Dealers Program.
Carolyn Doyle
~~~~~~~~~~~~~~~~~~~~~~~~~~~~~~
Want to change the e-mail address at which you receive this newsletter?
Want to (gulp) unsubscribe?
and let me know what you want to do.
~~~~~~~~~~~~~~~~~~~~~~~~~~~~~~
The AZGem Gems Newsletter is now distributed through RSS, as well as by e-mail. Use the appropriate button below to add the azgem.com feed to your RSS service.

~~~~~~~~~~~~~~~~~~~~~~~~~~~~~~
AZGem.com is the Web presence of:

The Dorado Company
P.O. Box 8232
Scottsdale, AZ 85252-8232
(C)2011 The Dorado Company All rights reserved.
An az-webs network site