AZGem Gems

May 2012
---
The World's Most Useful
Gem & Jewelry Monthly Newsletter
---
Written by Carolyn Doyle for customers of
The Dorado Company
and other visitors to the azgem.com website who subscribe.
~~~~~~~~~~~~~~~~~~~~~~~~~~~~~~
Share this newsletter with friends and co-workers by printing or forwarding it to them in its entirety.
~~~~~
Sign up for a free subscription to the AZGem Gems monthly newsletter.
To enquire about gems or jewelry...

~~~~~
Back issues of the AZGem Gems newsletter can be accessed by clicking here.
Usable Gems... and a little opinion.
Mountings For Calibrated Gems
Mountings for calibrated gems are produced by manufacturers around the world. The standardization of sizes helps to reduce costs and increase customization options for consumers.
Mountings for calibrated gems are produced in a variety of metals and colors. Yellow gold, rose gold, white gold, sterling silver, platinum, and non-precious "jewelers metal" jewelry components are the most popular.
Last month's article on precision cut gemstones prompted more than one reader to ask about jewelry employing calibrated stones. That's why this article will address calibration from another angle.
A gem faceted by a lapidary in Sri Lanka in a calibrated size can be set into a calibrated ring mounting manufactured in Texas with good results. The gem will fit precisely between the prongs without extraordinary effort on the part of the jeweler at the workbench.
Jewelry stores and independent jewelry dealers such as those buying stones from The Dorado Company have access to jewelry mountings produced by several companies and studios..
The jewelry store may buy several mountings just alike and set each with a different gem variety. An royal purple amethyst in one, a rich golden citrine in another, and a striking pink rhodolite garnet in still another, offers variety and a degree of customization in a similar price point.
The independent jewelry dealer may also put together calibrated gems and mountings for stock and display. Their necessarily smaller inventory will be supplemented by electronic or print catalogs offering a variety of styles and metals.
The possibilities are nearly limitless. Questioning the customer about the jewelry piece they want is a necessary beginning step. A ring? Earrings? Necklace? Gold, silver, or...? Birthstone or favorite gem? Price range? These questions will help the dealer and the customer home in on an appropriate piece of jewelry.
If the customer picks a piece with accents, another question or two is in order... Should the accent stones be diamonds, colored gems, or natural white gems such as sapphire or topaz?. As always, price range may guide the choices.
Mountings for calibrated gems with accent gems already set are also a possibility. These are known as semi-mounts. These days, most semi-mounts are produced in countries where significantly lower wages are the norm.
Even in countries with pay scales lower than the USA, an accomplished gem setter earns relatively high pay.
I believe this discussion answers most of the questions received - except two...
1. What are the standard (calibrated) sizes for the gem and jewelry industry? The chart below shows the standard sizes (in millemeters) for the most popular gem shapes.
2. Who decided what the standard sizes should be?
Mountings for calibrated gems are produced in accordance with standards adopted by business people and craftsmen operating in a free market environment. The standards were not put in place by any central government planner.
Photo Information
Top - Yellow gold three stone ring semi-mount
Next - Sterling silver ladies ring mounting
Next - Sterling silver ladies ring mounting set with white colored gems
Next - Platinum earring mounting for a center stone and accent gems
Next - The same platinum earring mounting, set with a sapphire center stone and diamond accents
Next - Wedding ring semi-mount with diamonds
Lower -Gem Special Offer - Baroque pearl strands
Next - Dealer Product Image - Chrome Diopside and White Topaz Ring in Sterling
Last - Dealer Program Image - Pink Spinel and Sterling Earrings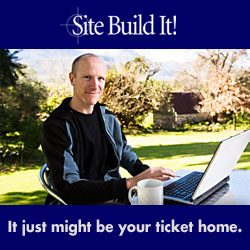 A Google search using keywords such as calibrated faceting or gemstone critical angle can return some very interesting information and websites.
Gem Offer
Here is this month's special gem deal. I have strands of beautiful, lustrous, casual pearls in several lengths. Pearl admirers call them baroque pearls, or potato pearls Compared to rice pearls, these are much larger.
As you can see in the photo, these quality pearls are uniform in color and display outstanding lustre.
Gem: Pearl strand
Color: White
Shape: Baroque
Size: 16 inch to 36 inch strands
Price: $24 (18 inch strand)
Send me an email (with anti-spam) and tell me that you want this fine gem.
We keep gem prices low by buying quality gemstone rough worldwide, and having the rough material cut by our gem cutters in Asia.
Gem Industry News
Tiffany's Largest Shareholder Now Qatar
Qatar, a tiny sovereign country on the Arabian Peninsula and the Persian Gulf, has become the largest shareholder in Tiffany & Co. Qatar purchased 6.5 million shares, or slightly less than 5.2%, of Tiffany stock through its investment arm, Qatar Holdings.
Qatar was once known as a prolific source of natural pearls from the Persian Gulf. Now its wealth comes primarily from oil, natural gas, and financial investments.
Tiffany & Co. is itself a holding company. The Tiffany website says the company "operates through its subsidiary companies (the "Company"). The Company's principal subsidiary, Tiffany and Company, is a jeweler and specialty retailer, whose merchandise offerings include an extensive selection of jewelry (91% of net sales in fiscal 2011), as well as timepieces, sterling silverware, china, crystal, stationery, fragrances and accessories. Through Tiffany and Company and other subsidiaries, the Company is engaged in product design, manufacturing and retailing activities."
Las Vegas Jewelry and Gem Shows
The Las Vegas trade shows are coming. Make your plans and hotel reservations early.
GLDA Las Vegas Show -- May 30 - June 2, 2012
The 13th Annual G.L.D.A. Las Vegas Gem & Jewelry trade show will be held in the fabulous 90,000 square foot, $120 million dollar "Mirage Events Center", The Mirage Casino-Hotel is located on the strip in Las Vegas across from the Sands Convention & Expo Center.
AGTA GemFair -- May 31, 2012 - June 4, 2012
The 2012 AGTA GemFair™ at the JCK Las Vegas Show is located in the South Pacific and Islander Ballrooms in the Mandalay Bay Convention Center.
JCK Las Vegas Show -- June 1 - June 4, 2012
Access the best selection of products in the jewelry industry at JCK Las Vegas. See all your favorites under one roof while building and sustaining relationships with more than 2500 participating companies from 22 counties.
Jewelry Dealers
From a supply perspective, now is the time to replenish your depleted inventory. If you have some money to invest in inventory - there are deals to be had. And you should have some cash. After all, that depleted inventory was sales.
From a sales perspective, gift giving occasions have not disappeared. Birthdays, anniversaries, and many other reasons to give nice jewelry at a great price just keep on coming. Your customers (and their friends) need what you offer!
A market where people perceive they should spend less fits right into your marketing strategy...
Be The Quality Jewelry Discounter.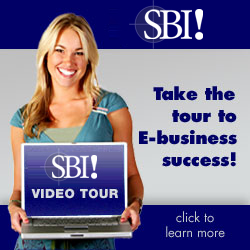 Jewelry Dealers Program
Do you enjoy jewelry and gems?
Do you enjoy talking with friends and friends of friends?
Could you use an extra income source?
Take a look at our great Jewelry Dealers Program.
Carolyn Doyle
~~~~~~~~~~~~~~~~~~~~~~~~~~~~~~
Want to change the e-mail address at which you receive this newsletter?
Want to (gulp) unsubscribe?
and let me know what you want to do.
~~~~~~~~~~~~~~~~~~~~~~~~~~~~~~
The AZGem Gems Newsletter is now distributed through RSS, as well as by e-mail. Use the appropriate button below to add the azgem.com feed to your RSS service.

~~~~~~~~~~~~~~~~~~~~~~~~~~~~~~

AZGem.com is the Web presence of:

The Dorado Company
P.O. Box 8232
Scottsdale, AZ 85252-8232

(C)2012 The Dorado Company All rights reserved.

An az-webs network site