AZGem Gems

May 2013
---
The World's Most Useful
Gem & Jewelry Monthly Newsletter
---
Written by Carolyn Doyle for customers of
The Dorado Company
and other visitors to the azgem.com website who subscribe.
~~~~~~~~~~~~~~~~~~~~~~~~~~~~~~
Share this newsletter with friends and co-workers by printing or forwarding it to them in its entirety.
~~~~~
Sign up for a free subscription to the AZGem Gems monthly newsletter.
To enquire about gems or jewelry...

~~~~~
Back issues of the AZGem Gems newsletter can be accessed by clicking here.
Usable Gems... and a little opinion.
Jazz Age Jewelry Is Coming Back
Jazz Age jewelry is coming back? Yes, in the opinion of many in the fashion and entertainment industries.
Jazz age jewelry is a very recognizable symbol of the "Roaring 20's" in America, and Europe. World War One had ended in an armistice, capitalism was embraced, and the economies of the Allied countries had been unleashed.
It was a time to enjoy prosperity, and young adults seemed determined to "have a ball" as they often said. "Outlandish" was a preferred term of their parents... in that respect, things have not changed much.
The cars, the music, the clothes, and the jewelry that was adopted by the younger generation were distinctive, so much so, they are easily recognized today.
The Flapper dresses the emancipated women wore, the Charleston beat they danced to, and scandalous behavior such as drinking and smoking in public were engaged in because they were excesses.
(Art Deco (dekou) was a new and struggling motif introduced in Europe during this time. The geometric designs and "machine age" look didn't really become popular until the designers incorporated the bold colors and lavish ornamentation of the Jazz Age).
Glitz was queen in jewelry of the 1920's. But much of it became tasteful qlitz, due to designers of the era fully embracing the trend. They turned the style to "glitz and glamour" - and fine jewelry.
Nature themes, such as flowers, leaves, feathers, and animal designs were combined with clusters of colored gems and diamonds set in gold and platinum. Rich ladies joined the trend, adorning themselves with fine jewelry brooches, bracelets, hair jewelry or headbands, and, of course, necklaces and earrings.
Jazz Age jewelry is coming back for several reasons, according to fashion arbiters.
| | |
| --- | --- |
| | First of all, its fun jewelry. Fun to wear, and fun for creative designers to create. Some boutique jewelry shops have been recreating this style for a few years now. |
| | Customers are longing for happier times while striving for economic recovery in a weak economy. |
| | Movies available on DVD and playing on TV. Films such as Chicago with Catherine Zeta Jones, a couple of Clint Eastwood jazz-themed movies, and Bess Armstrong's opening scene in Tom Selleck's High Road To China. |
Jazz age jewelry is expected to strengthen its comeback with the introduction of the 2013 movie The Great Gatsby (2013). This adaptation of F. Scott Fitzgerald's classic novel is expected to spark new interest in the Roaring 20's fashions.
Leonardo DiCaprio stars in the film which It follows the life and times of 1920's millionaire Jay Gatsby.
This major production is scheduled to receive a strong marketing push, a lot of publicity, and social buzz. The Great Gatsby (2013) opens May 10, 2013, and is enjoying strong pre-sales.
Jazz Age jewelry is coming back as part of the trend setters' desire to recreate more carefree times. You can expect to see it in all price points... fine jewelry, commercial jewelry, and costume jewelry.
Photo Information
Top - Jazz age jewelry headband
Next - Jazz age fine jewelry from the Wallis Simpson collection
Next - Jazz age jewelry necklace
Next - Jazz age jewelry earrings
Next: - The Great Gatsby (2013) movie poster
Next: - Gem special offer - parcel of Tanzanite ovals
Next - Dealer Product Image - Blue Spinel and White Topaz Ring in Sterling Silver
Last - Dealer Program Image - Pink Spinel and Sterling Silver Earrings
A Google search using keywords such as roaring 20's jewelry can return some very interesting information and websites.
Gem Offer
Here is this month's special gem deal.
Gem: Tanzanite
Color: Blue
Quality: Commercial
Shape: Oval
Size: 3.7 x 2.8 mm
Parcel size: 5 stones
Weight: 0.71 carat
Price: $71
Send me an email (with anti-spam) (carolynatazgemdotcom) and tell me that you want this fine gem.
We keep gem prices low by buying quality gemstone rough worldwide, and having the rough material cut by our gem cutters in Asia.
Gem Industry News
Bayco Unveils The Imperial Emerald
206 Carat Un-enhanced Colombian Emerald
NEW YORK, April 25, 2013 /PRNewswire/ -- Bayco Jewels LLC unveiled today one of the most precious gemstones to ever exist at the world's most prestigious annual jewelry exhibition, Baselworld in Basel, Switzerland.Moris and Giacomo Hadjibay , co-owners of Bayco Jewels LLC stated, "This unveiling represents a milestone for the history of Bayco and the industry. This gem is a representation of the exquisite high standards of our brand. To follow the essence of our history, is to continue to create or discover one of a kind treasures that are not attainable by many but befall a treasure to some." The co-owners hosted an hour long press conference for their invited guests to witness the unveiling of THE IMPERIAL EMERALD: a one of a kind, 206 carat, unenhanced Colombian Emerald.
The Imperial Emerald has been praised with the highest grade certificates, from global gemological entities that are highly regarded as the authority in the industry. The certificates contain extensive special comments by all the labs which certified it including; Gubelin, AGL, GIA, C. Dunaigre Consulting, and GRS. Additionally, it has also received a Gem Portrait by Gubelin, a JewelFolio by AGL, and Monograph by the GIA. Each of these is a book made by each lab which is reserved only for extremely rare and exceptional stones.
Emeralds are coveted gemstones, and have been throughout history; in fact a truly fine emerald may be even more valuable than a diamond of the same size. These gems range in size from very small to very large, however the rarity of finding one of this magnitude is rather exceptional. Colombian emeralds set the highest standards of quality for all emeralds, which are differentiated from other stones by the quality of their color: a shining green without any bluish tint. They are also prized for their transparency, crystallization and fire. The green color that this gem possesses is generally considered more desirable and the slight natural mineral inclusions add to the stone's character.
Jewelry Dealers
Mother's Day is quickly coming. This is another great sales opportunity. There are many husbands in your circle that have no ideas on what to give to their mother, and also the mother of their children. You can help them out.
We should also be focusing on building inventory. And, we must continue servicing our customers, recruiting new customers, and generally growing our respective businesses.
Be The Quality Jewelry Discounter.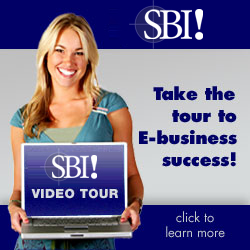 Jewelry Dealers Program
Do you enjoy jewelry and gems?
Do you enjoy talking with friends and friends of friends?
Could you use an extra income source?
Take a look at our great Jewelry Dealers Program.
Carolyn Doyle
~~~~~~~~~~~~~~~~~~~~~~~~~~~~~~
Want to change the e-mail address at which you receive this newsletter?
Want to (gulp) unsubscribe?
and let me know what you want to do.
~~~~~~~~~~~~~~~~~~~~~~~~~~~~~~
The AZGem Gems Newsletter is now distributed through RSS, as well as by e-mail. Use the appropriate button below to add the azgem.com feed to your RSS service.

~~~~~~~~~~~~~~~~~~~~~~~~~~~~~~

AZGem.com is the Web presence of:

The Dorado Company
P.O. Box 8232
Scottsdale, AZ 85252-8232

(C)2013 The Dorado Company All rights reserved.

An az-webs network site