AZGem Gems

May 2014
---
The World's Most Useful
Gem & Jewelry Monthly Newsletter
---
Written by Carolyn Doyle for customers of
The Dorado Company
and other visitors to the azgem.com website who subscribe.
~~~~~~~~~~~~~~~~~~~~~~~~~~~~~~
Share this newsletter with friends and co-workers by printing or forwarding it to them in its entirety.
~~~~~
Sign up for a free subscription to the AZGem Gems monthly newsletter.
To enquire about gems or jewelry...

~~~~~
Back issues of the AZGem Gems newsletter can be accessed by clicking here.
Usable Gems... and a little opinion.
Gem Photo Favorites
Gem Photo Favorites is the subject of this month's feature article. I recently read a press release from the Gemological Institute of America (GIA) entitled GIA Exhibit Brings to Life Iconic Gem Photographs. The press release announces and describes an upcoming exhibit to be held at GIA headquarters in Carlsbad, California.
This Gem Photo Favorites article is the result of thinking about images that we have featured in our (more than) one hundred sixty issues of this newsletter. Some of the favorite photos include here are from press releases issued by auction houses or magazines, and some are our own photos.
Knowing the difficulty of photographing gems and jewelry gives me an appreciation for all of them. Proper lighting and white balance are critical to getting faithful color reproduction and avoiding 'flares" when photographing highly reflective gems and polished metals.
The Hope Diamond photo above is an excellent example of correct color rendering. The Smithsonian Institution Department of Mineral Sciences describes the gem as...
WEIGHT: 45.52 carats
CLARITY: VS1. Whitish graining is present.
COLOR: Natural fancy deep grayish-blue
CUT: Cushion antique brilliant with a faceted girdle and extra facets on the pavilion.
DIMENSIONS:
Length: 25.60 mm
Width: 21.78 mm
Depth: 12.00 mm
When photographing gems, reds and (darker) greens will often appear as nearly black. Lights with the proper color temperature and a white balance adjustment to the camera are often necessary to capture the real color of these gems. The deep red rhodolite above, and the well-saturated green of the pear shaped emerald below, are examples of faithful color reproduction.
An additional component for producing a quality gem photo is the background. Most of our photos employ a plain white background. Depending on camera and lighting angles, even a white background can appear gray in color. There are times when a colored or textured background may be desired. There are also times when a black background is employed to enhance contrast.
Gem photo favorites that have come to us from press releases issued to promote magazine articled include a blue sapphire and diamond ring. Our article was about the increasing popularity of colored gems as engagement rings.
The ring featured in the photo accompanying our article was of (British) Princess Diana's engagement ring. The occasion for our article (and others) was when Prince William and Kate Middleton (now Her Royal Highness Catherine, Duchess of Cambridge) used his mother's engagement ring as their own.
The ring is described as holding an eighteen carat blue sapphire oval, surrounded by fourteen round diamonds.
Gem photo favorites that we have picked up from auction house press releases include a very impressive emerald and diamond necklace from the collection of Elizabeth Taylor. The necklace is part of a set that includes pendant earrings and bracelet. The set features rather large and well matched emeralds and diamonds.
Speaking of diamonds, photographing them to capture just some of the colors a quality white diamond exhibits is very difficult. The image below does a fine job of diamond scintillation.
This photo also illustrates the use of a black background to heighten contrast between the gem and its surroundings.
Some favorite photos are images that display to advantage the "gemmy" attributes of a particular stone. The image below of an Asian peridot really presents the gem well. In the vernacular... the gem "pops" right off your computer screen.
Gem photo favorites can also be an image that brings back memories. The photo below is of Campbell Bridges' Scorpion Mine tree house in the wilds of Kenya. The tree house affords protection from non-climbing beast.
Campbell Bridges was a giant in the world of colored gems. He brought the rare green garnet tsavorite to the gem market. Campbell was murdered a few years back. His memory and legacy lives on.
I view this photo as a tribute to him.
Gem photo favorites presented here would not be complete without remembering the times when gem rough could be purchased at reasonable prices. The Madagascar scene shown below was from that time - just a few years ago.
Photo Information
Top - Hope Diamond exhibit - Smithsonian Institution, Department of Mineral Sciences
Next - Deep red rhodolite garnet
Next - A well saturated emerald
Next - Princess Diana and Kate Middleton engagement ring
Next: - An emerald and diamond necklace from the Elizabeth Taylor jewelry collection
Next: - A round brilliant cut white diamond
Next: - A cushion shaped peridot
Next - Campbell Bridges' Scorpion Mine tree house
Next - Madagascar village with a zebu and cart in the foreground
Next: - Gem special offer - Amethyst - This pear shaped gem is lively and affordable birthstone
Last - Dealer Program Image - Pink Spinel and Sterling Silver Earrings
A Google search for links or images using keywords such as gemstone photography can return some very interesting information and websites.
Gem Offer
Here is this month's special gem deal.
Gem: Amethyst
Color: Lively Purple
Quality: Gem, no inclusions
Shape: Pear
Dimensions: 13.8 x 9 mm
Weight: 3.80 carats
Price: $65, plus shipping ($5)
Send me an email (with anti-spam) (carolynatazgemdotcom) and tell me that you want this fine gem.
We keep gem prices low by buying quality gemstone rough worldwide, and having the rough material cut by our gem cutters in Asia.
Gem Industry News
228,000 Carat Ruby Crystal To Be Sold By Bonhams
Massive Ruby Crystal in Zoisite Matrix -The Largest Ruby Crystal to be Offered at Public Auction - May 20, 2014
Massive ruby crystal - seems to be a huge understatement. 228,000 carats is hard to appreciate. That is, until you translate that number into a unit of measure more familiar... such as kilo's or pounds. There are 5000 carats in one kilo, so the ruby weighs 45.6 kilos. There are 2.2 pounds in one kilo, so the ruby crystal weighs more than 100 pounds.
Bonhams website has an enjoyable narrative about this ruby crystal. Look for the heading Lot Details.
Jewelry Dealers
From a supply perspective, now is the time to replenish your depleted inventory. If you have some money to invest in inventory - there are deals to be had. And you should have some cash. After all, that depleted inventory was sales.
From a sales perspective, gift giving occasions have not disappeared. Birthdays, anniversaries, and many other reasons to give nice jewelry at a great price just keep on coming. Your customers (and their friends) need what you offer!
The birthstone for April is diamond. Have you tried selling diamond jewely with colored gem accent stones?
Be The Quality Jewelry Discounter.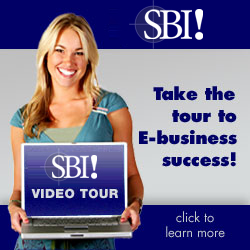 Jewelry Dealers Program
Do you enjoy jewelry and gems?
Do you enjoy talking with friends and friends of friends?
Could you use an extra income source?
Take a look at our great Jewelry Dealers Program.
Carolyn Doyle
~~~~~~~~~~~~~~~~~~~~~~~~~~~~~~
Want to change the e-mail address at which you receive this newsletter?
Want to (gulp) unsubscribe?
and let me know what you want to do.
~~~~~~~~~~~~~~~~~~~~~~~~~~~~~~
The AZGem Gems Newsletter is now distributed through RSS, as well as by e-mail. Use the appropriate button below to add the azgem.com feed to your RSS service.

~~~~~~~~~~~~~~~~~~~~~~~~~~~~~~

AZGem.com is the Web presence of:

The Dorado Company
P.O. Box 8232
Scottsdale, AZ 85252-8232

(C)2014 The Dorado Company All rights reserved.

An az-webs network site