AZGem Gems
June, 2010
---
The World's Most Useful
Gem & Jewelry Monthly Newsletter
---
Written by Carolyn Doyle for customers of
The Dorado Company
and other visitors to the azgem.com website who subscribe.
~~~~~~~~~~~~~~~~~~~~~~~~~~~~~~
Share this newsletter with friends and co-workers by printing or forwarding it to them in its entirety.
~~~~~
Sign up for a free subscription to the AZGem Gems monthly newsletter.
To enquire about gems or jewelry...

~~~~~
Back issues of the AZGem Gems newsletter can be accessed by clicking here.
Usable Gems... and a little opinion.
Filigree Jewelry
Filigree jewelry is often delicate, intricate, and beautiful, and, it is the subject of this month's lead article. After a mention in last month's newsletter a reader sent in a question and a couple of photos regarding this method of making art objects and jewelry. The question is...
"Filigree jewelry looks so complicated, how were they able to make it in ancient times?"
I don't mind telling you that I had to do some research on this one!
Filigree jewelry (sometimes spelled filagree by mistake) is defined in a popular online dictionary as... delicate ornamental work of fine silver, gold, or other metal wires, esp. lacy jewelers' work of scrolls and arabesques.
Filigree jewelry is made of fine metal wire (also called thread or filament) that is often twisted to give it body and texture. The photo at the top is a blowup of the photo below. The purpose is to give you an idea of the intricacy of the piece.
My research tells me that the ancient jewelry artisans needed a number of things to produce their pieces:
Artistic flair

Patience

Proper lighting

Good eyesight

Adapted tools

Correct materials
Museum pieces demonstrate that the ancient artisans possessed plenty of artistic ability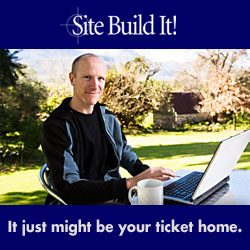 .
The artisan's need for patience, proper lighting and good eyesight are self evident.
Tools for filigree work include:
Mallets for beating metal into fine filaments

Fine picks and cutters

Tools for twisting the wires and forming shapes

Specialized heat source and blow tubes
The key item in filigree assembly is the solder used. Sources that were consulted tell us that powdered solder is the secret. Apparently powdered solder flows at a lower temperature than solder that has been melted and solidified. This means that soldering heat can be skillfully applied adjacent to another solder point without the first one detaching.
Today, open work jewelry is sometimes referred to as filigree. However open work jewelry is most often produced by piercing or casting methods, rather than assembled from individual wires.
Filigree jewelry continues to be designed, produced and sold by modern day artisans. Their work certainly meets the definition of "lacy jewelers' work of scrolls and arabesques."
A Google search using keywords such as filigree jewelry can return some very interesting information and artisan websites.
Gem Industry News...
Las Vegas Jewelry and Gem Shows
The Las Vegas jewelry and gem shows are here!
Swiss Watch by JCK The sixth annual Swiss Watch by JCK trade show is being held May 30 through June 3 at the suites of the Venetian Resort Hotel Casino, thirty floors above the JCK Las Vegas show floor.
The 12th Annual G.L.D.A. Las Vegas Gem & Jewelry trade show is again being held in the fabulous 90,000 square foot, $120 million dollar "Mirage Events Center" (May 31 - June 3, 2010) The Mirage Casino-Hotel is located on the strip in Las Vegas across from the Sands Convention & Expo Center.
The 15th Annual Las Vegas Antique Jewelry & Watch Show will showcase some magnificent antique jewelry and gems. The four day show opens June 3 - 6, 2010, at the MGM Grand, one day before the JCK Show.
This elite, by invitation only LUXURY by JCK jewelry trade show brings together the finest retailers and manufacturers each year for an unparalleled business and networking experience and is truly - Jewelry's Finest Occasion (June 1 - 3, 2010) at the Venetian & The Palazzo Resort Hotel Casino.
JCK Las Vegas! This is the jewelry industry's premiere trade show in the USA. This show is where the jewelry industry comes together each year to, as they say... "Shop. Preview Collections. See The Trends. Find Solutions. Be Inspired. Celebrate the Industry".. This show is huge. Show dates are June 4 - 7, 2010 at the Sands Expo & Convention Center.
The 2011 JCK Las Vegas Show moves to the Mandalay Bay.
Jewelry Dealers
From a supply perspective, now is the time to replenish your depleted inventory. If you have some money to invest in inventory - there are deals to be had. And you should have some cash. After all, that depleted inventory was sales.
Most of you do not attend the Las Vegas shows, but you know what your customers like and you see the fashion trends. These two factors will guide you as you replenish your inventory.
From a sales perspective, gift giving occasions have not disappeared. Birthdays, anniversaries, and many other reasons to give nice jewelry at a great price just keep on coming. Your customers (and their friends) need what you offer!
A market where people perceive they should spend less fits right into your marketing strategy...
Be The Quality Jewelry Discounter.
Sponsored Ad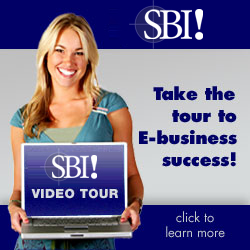 Jewelry Dealers Program
Do you enjoy jewelry and gems?
Do you enjoy talking with friends and co-workers?
Could you use an extra income source?
Take a look at our great Jewelry Dealers Program.
Carolyn Doyle
~~~~~~~~~~~~~~~~~~~~~~~~~~~~~~
Want to change the e-mail address at which you receive this newsletter?
Want to (gulp) unsubscribe?
and let me know what you want to do.
~~~~~~~~~~~~~~~~~~~~~~~~~~~~~~
The AZGem Gems Newsletter is now distributed through RSS, as well as by e-mail. Use the appropriate button below to add the azgem.com feed to your RSS service.

~~~~~~~~~~~~~~~~~~~~~~~~~~~~~~
AZGem.com is the Web presence of:

The Dorado Company
P.O. Box 8232
Scottsdale, AZ 85252-8232
(C)2010 The Dorado Company All rights reserved.