AZGem Gems
June 2011
---
The World's Most Useful
Gem & Jewelry Monthly Newsletter
---
Written by Carolyn Doyle for customers of
The Dorado Company
and other visitors to the azgem.com website who subscribe.
~~~~~~~~~~~~~~~~~~~~~~~~~~~~~~
Share this newsletter with friends and co-workers by printing or forwarding it to them in its entirety.
~~~~~
Sign up for a free subscription to the AZGem Gems monthly newsletter.
To enquire about gems or jewelry...

~~~~~
Back issues of the AZGem Gems newsletter can be accessed by clicking here.
Usable Gems... and a little opinion.
Spinel Gems Are Getting Hot
Spinel gems are getting hot, and the attention is well deserved. It is a wonderful natural gem. Of all the gems we handle, this one is my personal favorite. The photo of the sapphire blue colored trillion spinel shown below is featured on our Home Page. I recently saw where a Chinese gem dealer is using our photo, and apparently thinks it is an outstanding example of sapphire.
Spinel is the subject of our feature article in the May, 2008 issue of this newsletter. When I received an email asking about that article, I went back and reviewed it. I was struck by the subtle changes in appearance of the newsletter. While I was at it, I updated the layout of the photos and advertising elements in that issue.
Spinel Gems Are Real is the title, and the thrust of the 2008 article. That article stresses the fact that these gems are natural and beautiful. Natural is important for a gemstone. Synthetic spinel has been produced commercially for more than 150 years. The chemical makeup of synthetic spinel is the same as the natural gem (that's what makes it a synthetic, rather than an artificial stone) but it just is not a gem.
I also talked about how many large rubies and sapphires in important collections and crown jewels are actually spinels.
Spinel gems are getting hot because they have become better known and appreciated lately, and prices are rising with this new-found popularity and demand. I've seen prices of $1000 per carat lately.
Because spinel is a favorite gem, I've been buying them for 30 years. Yes, I've sold many, but not as many as we've bought. I've bought them as rough to have cut, and I've bought them already faceted. Let me know what size, shape, and color you are interested in. I just may have it in stock.
Spinel gems in red, burgundy, pink, blue, teal, lavender, and various shades... and some that change color are available. What shape do you like? I have rounds, ovals, cushions, squares, trillions, and pears. Weights range from .15 carat to 5+ carats.
Color change spinel rough is still not available, but I bought some cut stones a few years ago, and have a few left. As with other color change gems, they appear as a different color when seen in incandescent light and fluorescent light.
If you are not familiar with the color change spinel, here is an introductory article.
I decided on this month's topic after I received an email asking if I had seen a recent New York Times article that also suggests Spinel gems are getting hot, An excerpt from that article is shown here:
Restoring the Luster to a Once-Loved Gem
Quirky and rare, spinel appealed to Mr. Yavorskyy for its translucence, brilliance and kaleidoscopic range of colors. Excluding green and yellow, it comes in almost every shade imaginable, including metallic gray, hot pink and an exceptionally rare cobalt blue, although it is most often associated with a bright red hue, much like ruby.
That may explain why, for centuries, the two were considered doppelgängers — in antiquity, spinel was known as balas ruby, derived from the word Badakhshan. The stone appears in the world's greatest gem collections, often a victim of mistaken identity.
The 170-carat Black Prince's Ruby, a centerpiece of the British Crown Jewels, is, in fact, a red spinel octahedron, most likely from the mines of Badakhshan. So is the 352.5-carat Timur Ruby in the British royal collection.
Over the centuries, spinel lost its cachet. Why it started to fall from favor remains unclear, but the real killer came in 1847, when the French chemist Jacques-Joseph Ebelmen first synthesized spinel, paving the way for it to be used in signet rings as a cheap substitute for ruby and aquamarine.
Spinel natural gems are about color, and colors. The variety of colors are impressive. The purity and saturation of colors is also outstanding. Saturated sapphire blues and ruby reds vie with soft pastel hues in desirability.
Photo Information
All gems shown here are top VVS clarity.
Top - A very lively blue spinel oval from Tanzania. It measures 10 x 6.9 x 6.5 mm deep. It weighs 3.68 carats, and is priced at only $40 per carat.
Next - The AZGem sapphire blue trillion gem. We sold this stone to a lucky buyer many years ago.
Next - A color change spinel under different light sources. This square emerald cut gem measures 7.8 x 7.8 x 5.5 mm deep. Weight is 4.19 carats. Make an offer on this rare gem.
Next - An intense blue oval spinel mounted in a (925 fine) silver ring mounting. The total ring weight is over 13 carats. Ring size 7. Only $45 for the piece.
Below - A 2.25 noble red spinel oval. This particular gem is sold... but the photo was handy.
Lower - Pink spinel ovals mounted in stylish (925 fine) silver earring mountings. Featured item price, $60.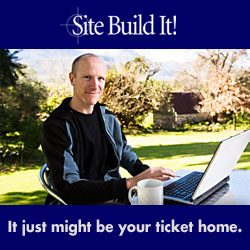 A Google search using keywords such as spinel hardness or famous spinel gems can return some very interesting information and websites.
Gem Offer
Readers have requested that I offer a special deal on a different gem in each newsletter. As you can see from this month's special offer, I've now been asked to sometimes feature an easily affordable finished jewelry piece in silver. So I secured a few select pieces. Ask, I'll try to deliver.
We keep gem prices low by buying quality gemstone rough worldwide, and having the rough material cut by our gem cutters in Asia.
This month's featured item is a matched pair of pink spinel gems mounted in 925 fine silver earrings. I only have the one pair.
| | |
| --- | --- |
| | Post earrings for pierced ears. Settings are .925 (Sterling) silver. |
| | Gem: Pink Spinel |
| | Shape: Oval |
| | Size: Approximately 18 mm x 16 mm, 31 carats total weight |
| | Price: $60 for the set |
Send me an email (with anti-spam) and tell me that you want one of these gems or jewelry pieces. This price is very affordable!
For those who missed out on the April special, I now have received several matched pairs from the cutter. The April feature was a matched pair of flawless and colorless (white) zircons, the recognized natural substitute for diamonds.
Gem Industry News
JCK Las Vegas 2011

The re-invented JCK Vas Vegas jewelry trade show is happening June 3 to 6, at a new and exciting location. The Mandalay Bay Hotel and Convention Center is the new home for this important show.

Show officials speak proudly of the:

New location and facilities
Re-organized show floor
New technology to help you find exhibitors

We will not be able to attend this first year of the new JCK Show. Family events must take precedence. For those of you attending, let me know what you think.

Prior to the JCK Show is the Gem and Lapidary Dealers Association (GLDA) gem and jewelry show at the Mirage. Show dates are May 30 - June 2)



Jewelry Dealers
Now is a time for planning. Budgeting, inventory, sources and designs are all planning basics. Do you also consider larger questions?
How do I keep my customers business... how do I keep them excited about my jewelry designs and prices, and happy with my personal service? How do I attract new customers?
Plan now to keep your business growing.
Father's Day is coming. This can be good summertime sales opportunity. You just have to work at it a little.
Be The Quality Jewelry Discounter.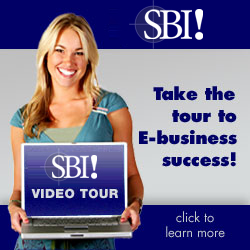 Jewelry Dealers Program
Do you enjoy jewelry and gems?
Do you enjoy talking with friends and co-workers?
Could you use an extra income source?
Take a look at our great Jewelry Dealers Program.
Carolyn Doyle
~~~~~~~~~~~~~~~~~~~~~~~~~~~~~~
Want to change the e-mail address at which you receive this newsletter?
Want to (gulp) unsubscribe?
and let me know what you want to do.
~~~~~~~~~~~~~~~~~~~~~~~~~~~~~~
The AZGem Gems Newsletter is now distributed through RSS, as well as by e-mail. Use the appropriate button below to add the azgem.com feed to your RSS service.

~~~~~~~~~~~~~~~~~~~~~~~~~~~~~~
AZGem.com is the Web presence of:

The Dorado Company
P.O. Box 8232
Scottsdale, AZ 85252-8232
(C)2011 The Dorado Company All rights reserved.
An az-webs network site