AZGem Gems

June 2012
---
The World's Most Useful
Gem & Jewelry Monthly Newsletter
---
Written by Carolyn Doyle for customers of
The Dorado Company
and other visitors to the azgem.com website who subscribe.
~~~~~~~~~~~~~~~~~~~~~~~~~~~~~~
Share this newsletter with friends and co-workers by printing or forwarding it to them in its entirety.
~~~~~
Sign up for a free subscription to the AZGem Gems monthly newsletter.
To enquire about gems or jewelry...

~~~~~
Back issues of the AZGem Gems newsletter can be accessed by clicking here.
Usable Gems... and a little opinion.
Jewelry Mounting, Setting, and Finding
Jewelry mounting, setting, and finding... what term is appropriate, and what are the the differences?
Jewelry mounting, setting, and finding are three of the words used constantly in the industry, and among jewelry consumers. Some companies that manufacture jewelry components call themselves "mounting companies", some call themselves "setting manufacturers", and most do not use either word in their company name.
Mounting and setting are terms often used seemingly interchangeably. I say seemingly because there are subtle differences (at least in the way I employ the two terms).
I generally use the word "mounting" when I speak of the main pendant, earring, finger ring, or other metal (usually) jewelry piece intended to hold diamonds and/or colored gems.
To me, the term "setting" is used when speaking of that same jewelry component in its surrounding environment. Something like... "The shape of the earring setting compliments your facial shape."
Both of the word usages discussed above are in the context of objects. The two terms are also used when speaking of an activity.
Setting a gem in a jewelry mounting is a common way of referring to the process of seating a stone in its intended place and securing it by tightening a bezel or prongs. (I'll leave bead setting and other methods for a later newsletter article.)
"Mounting a stone" is a term used by a bench jeweler that I know. I'm aware that he means to seat and secure a gem in a mounting, but I invariably get a mental picture of him standing on top of a boulder.
"Jewelry finding" is a better defined word for me. I see the plethora of small, add-on parts for a jewelry piece as jewelry findings. Clasps, bails, heads, jump rings, and seemingly hundreds of other small, add-on parts are in stock at jewelry findings houses and local suppliers.
A jewelry findings house may stock hundreds of different heads, Platinum, 18K, 14K, and 10K gold... in yellow and white, rhodium plated, and sterling silver, are most of the metal variations that are usually kept in stock.
Heads, of course, come in various sizes and styles. For a particular job, a bench jeweler may need a 6 mm, round, four prong peg head, in rhodium plated gold. The head in the center of the photo below fits that description.
The photo above shows a ring mounting that takes a peg head. This type of mounting is versatile, in that it will gracefully accommodate center stones of various sizes and shapes.
Jewelry mounting, setting, and finding are terms interchangeable enough that you will communicate with other jewelry people... no matter which word you use.
Photo Information
Top - Rose gold ring mounting
Next - Sterling silver ladies three stone ring mounting
Next - Setting a gem in a basket head with prongs
Next - Various jewelry findings
Next - Examples of a few head styles
Next - Ring mounting that accepts a peg head
Lower -Gem Special Offer - Baroque pearl strand - high lustre
Next - Dealer Product Image - Chrome Diopside and White Topaz Ring in Sterling
Last - Dealer Program Image - Pink Spinel and Sterling Earrings
A Google search using keywords such as jewelry mounting or jewelry components can return some very interesting information and websites.
Gem Offer
Here is this month's special gem deal. I have strands of beautiful, lustrous, casual pearls in several lengths. Pearl admirers call them baroque pearls, or potato pearls Compared to rice pearls, these are much larger.
As you can see in the photo, these quality pearls are uniform in color and display outstanding lustre.
Gem: Pearl strand
Color: White, high lustre
Shape: Baroque
Size: Large pears, 16 inch to 36 inch strands
Price: $24 (18 inch strand)
Send me an email (with anti-spam) and tell me that you want this fine gem.
We keep gem prices low by buying quality gemstone rough worldwide, and having the rough material cut by our gem cutters in Asia.
Gem Industry News
Las Vegas Jewelry and Gem Shows
JCK Las Vegas Show -- June 1 - June 4, 2012
The 2012 premier jewelry industry trade show kicked off this morning with an opening ceremony, some late arriving exhibitors setting up their booths, numerous educational sessions, and various social gatherings throughout the day and evening.
Most of the people attending are retail jewelry store owners, management, and some jewelry website business people. Their primary interest are in visiting pre-identified exhibitors... and then freelance cruising many of the other booths.
Many jewelry industry manufacturers exhibit their new and/or best selling lines at this show. Jewelry lines, watch lines, tabletop lines, and luxury leather goods are all here to be seen.
In addition, tools and equipment, showcases, display and packaging products, and other jewelry store necessities are on display and available to be ordered.
AGTA GemFair -- May 31, 2012 - June 4, 2012
The 2012 AGTA GemFair™ at the JCK Las Vegas Show is located in the South Pacific and Islander Ballrooms in the Mandalay Bay Convention Center.
This is a "delivery show" where registered buyers can examine, select, purchase, and carry away, loose gems and pearls.
The 2012 AGTA GemFair™ gem show began yesterday. Attendees could come to the JCK show site and register (or pick up their credential), and then pay a first visit to the gem show.
Jewelry Dealers
From a supply perspective, now is the time to replenish your depleted inventory. If you have some money to invest in inventory - there are deals to be had. And you should have some cash. After all, that depleted inventory was sales.
From a sales perspective, gift giving occasions have not disappeared. Birthdays, anniversaries, and many other reasons to give nice jewelry at a great price just keep on coming. Your customers (and their friends) need what you offer!
A market where people perceive they should spend less fits right into your marketing strategy...
Be The Quality Jewelry Discounter.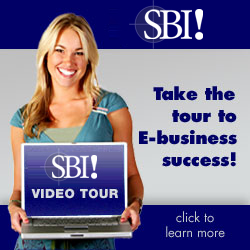 Jewelry Dealers Program
Do you enjoy jewelry and gems?
Do you enjoy talking with friends and friends of friends?
Could you use an extra income source?
Take a look at our great Jewelry Dealers Program.
Carolyn Doyle
~~~~~~~~~~~~~~~~~~~~~~~~~~~~~~
Want to change the e-mail address at which you receive this newsletter?
Want to (gulp) unsubscribe?
and let me know what you want to do.
~~~~~~~~~~~~~~~~~~~~~~~~~~~~~~
The AZGem Gems Newsletter is now distributed through RSS, as well as by e-mail. Use the appropriate button below to add the azgem.com feed to your RSS service.

~~~~~~~~~~~~~~~~~~~~~~~~~~~~~~

AZGem.com is the Web presence of:

The Dorado Company
P.O. Box 8232
Scottsdale, AZ 85252-8232

(C)2012 The Dorado Company All rights reserved.

An az-webs network site