AZGem Gems

June 2014
---
The World's Most Useful
Gem & Jewelry Monthly Newsletter
---
Written by Carolyn Doyle for customers of
The Dorado Company
and other visitors to the azgem.com website who subscribe.
~~~~~~~~~~~~~~~~~~~~~~~~~~~~~~
Share this newsletter with friends and co-workers by printing or forwarding it to them in its entirety.
~~~~~
Sign up for a free subscription to the AZGem Gems monthly newsletter.
To enquire about gems or jewelry...

~~~~~
Back issues of the AZGem Gems newsletter can be accessed by clicking here.
Usable Gems... and a little opinion.
Kashmir Sapphire Jewelry
Kashmir sapphire jewelry is the subject of this month's feature article. The subject was prompted by a record setting auction sale at the end of April.
Kashmir sapphires are considered the most beautiful type of blue sapphire by many, including the movers and shakers of the colored gem industry. The soft, velvety appearance of these gems is what sets them apart.
Kashmir sapphire jewelry in any size is rare. Pieces featuring a magnificent gem such as the one sold by Sotheby's at their spring auction of Magnificent Jewels are unique... and of "singular importance", to quote the American Gemological Laboratories.
The piece is described as a platinum ring by Oscar Heyman & Brothers, with 32 tapered baguette diamonds surrounding a 28.18 carat, square emerald-cut, untreated Kashmir sapphire. It sold at auction for $5,093,000. The $180,731 per carat sale price, set a world auction record for a sapphire.
For exceptional gems such as this, the price is driven by the gem - the platinum and diamond mounting is a means of displaying the gem.
Kashmir sapphire jewelry has always commanded handsome prices, but record setting prices have been recorded for the last several years. The Star of Kashmir, the Richelieu Sapphires, the unnamed Rare and Spectacular Kashmir Sapphire, and the famous Hills Kashmir Sapphire all have fetched huge sums at auction.
Photo courtesy of Christie's
Kashmir sapphire gems come from a remote and spectacular corner of the world. The states of Kashmir and Jammu in far northern India. This northern-most region of India is bordered by Pakistan to the west, and China to the north and east. As you might expect, border disputes are ongoing in these
The region appears to be the contact zone where the Indian subcontinent continues its collision with the Asian continent, deforming the landscape.
This is a region of high, rugged mountains and alpine valleys in the North-West Himalayas. The mines are primarily located on the southern slope of the mountains forming the Kashmir (or Chenab) Valley, at about 15,000 feet in altitude. The climate is harsh in these mountains. The working season for the mines is short... generally mid-July through mid-September.
Kashmir sapphire jewelry owes its existence to gems mined in the harsh, challenging, and remote mountains near the top of the world.
Kashmir sapphire jewelry connoisseurs appreciate that people are willing to go to the ends of the earth to retrieve these magnificent gems.
Photo Information

Top - Kashmir sapphire, 28.18 carat gem in a platinum ring setting - recently sold at auction to benefit charitable causes

Next - Kashmir sapphire appearance comparison

Next - Kashmir sapphire, 28.18 carat gem in a platinum ring on display

Next -

Hills Kashmir Sapphire pendant, 22.66 carats

Next - Kashmir regional map

Next - Kashmir Valley view

Next: - Gem special offer - Iolite - This marquise shape gem is lively and with great luster

Next - Rolex Lady Datejust wristwatch

Last - Dealer Program Image - Pink Spinel and Sterling Silver Earrings
A Google search for links or images using keywords such as gemstone photography can return some very interesting information and websites.
Gem Offer
Here is this month's special gem deal.
Gem: Iolite
Color: Blue-violet
Quality: Eye clean
Shape: Marquise
Dimensions: 12 x 6 mm
Weight: 1.40 carats avg.
Price: $39, plus shipping ($5)
Send me an email (with anti-spam) (carolynatazgemdotcom) and tell me that you want this fine gem.
We keep gem prices low by buying quality gemstone rough worldwide, and having the rough material cut by our gem cutters in Asia.
Gem Industry News
Rolex Is Still Thriving At 109 Years Old
Rolex has always been about quality over quantity... for more than 100 years. Quality materials, plus quality craftsmanship continues to produce quality timepieces.
They have a history of understated advertising. When they introduced the the Rolex Oyster, the worlds first waterproof watch, they used the "personal testimony approach". Rolex placed an advertisement on the Front page of the British magazine, Daily Mail. The ad showcased the Rolex Oyster, being worn by Mercedes Gleitze, the first woman to swim across the English Channel. In the ad Gleitze stated that the watch's precise time keeping was not affected at all while being submerged during terrible weather.
Other ads followed, featuring personal testimony of adventurers who were aided by their Rolex timepiece in successfully accomplishing their daring adventure.
The Rolex Oyster has since been joined by other models, including the popular Rolex Lady Datejust shown above.
Rolex has embraced the digital age recently. A YouTube channel, a Facebook page, and other social media now feature the Rolex brand. Social media advertising is another way of making a new generation of potential customers aware of the Rolex brand.
Jewelry Dealers
Now is a time for planning. Budgeting, inventory, sources, and designs are all planning basics.
Do you also consider larger questions?
How do I keep my customers business?
How do I keep them excited about my jewelry designs and prices, and happy with my personal service?
How do I attract new customers?
Plan now to keep your business growing.
Father's Day is coming. This can be good summertime sales opportunity. You just have to work at it a little.
Be The Quality Jewelry Discounter.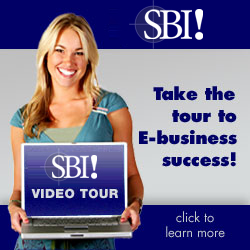 Jewelry Dealers Program
Do you enjoy jewelry and gems?
Do you enjoy talking with friends and friends of friends?
Could you use an extra income source?
Take a look at our great Jewelry Dealers Program.
Carolyn Doyle
~~~~~~~~~~~~~~~~~~~~~~~~~~~~~~
Want to change the e-mail address at which you receive this newsletter?
Want to (gulp) unsubscribe?
and let me know what you want to do.
~~~~~~~~~~~~~~~~~~~~~~~~~~~~~~
The AZGem Gems Newsletter is now distributed through RSS, as well as by e-mail. Use the appropriate button below to add the azgem.com feed to your RSS service.

~~~~~~~~~~~~~~~~~~~~~~~~~~~~~~

AZGem.com is the Web presence of:

The Dorado Company
P.O. Box 8232
Scottsdale, AZ 85252-8232

(C)2014 The Dorado Company All rights reserved.

An az-webs network site