AZGem Gems
July, 2010
---
The World's Most Useful
Gem & Jewelry Monthly Newsletter
---
Written by Carolyn Doyle for customers of
The Dorado Company
and other visitors to the azgem.com website who subscribe.
~~~~~~~~~~~~~~~~~~~~~~~~~~~~~~
Share this newsletter with friends and co-workers by printing or forwarding it to them in its entirety.
~~~~~
Sign up for a free subscription to the AZGem Gems monthly newsletter.
To enquire about gems or jewelry...

~~~~~
Back issues of the AZGem Gems newsletter can be accessed by clicking here.
Usable Gems... and a little opinion.
American Jewelry History
American jewelry history is our subject this month. The reader's question that prompted this article was... "Is Art Deco an American jewelry motif?"
My immediate thought was that Art Deco is probably of European origin, but I did some research to be sure. I found some interesting history.
The middle to late 1700s was the beginnings of an American society with enough people of means to create a modest market for silver tableware and fine jewelry of the period. Most of these items appear to have been imported from France, Britain, and neighboring countries. This means that early American jewelry was of European design.
The jewelry styles produced in Europe were greatly influenced by three factors:
| | |
| --- | --- |
| | The taste and whims of the kings and/or queens in power during those early times |
| | The themes present in the works of European painters, sculptors, and other artists |
| | The technical status of the jewelry trades of the day |
American jewelry history eras are discussed below. We will see these factor's influence in the various periods listed.
Photo Information
Top - Famous Art Nouveau brooch by French designer/artisan Rene Lalique.
Above - Art Deco diamond and platinum brooch.
Below - Old Mine Cut diamond. This faceting style was developed in the 1700s.
Also below - Two examples of micro-mosaic Victorian pieces.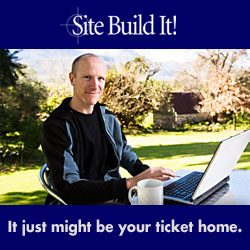 .
The Georgian Period covers the reigns of Britain's King George I, II, III, and IV. (1714 - 1830)
Pearls were the height of fashion for both men and women. Pearls were rare, beautiful, and exotic, coming from mysterious places such as Persia and the Orient.
By this time in history, faceting of diamonds and colored gems had progressed to where multiple facets were accurately placed in relation to each other, and were well polished.
Faceted diamonds, emeralds, sapphires, rubies, and many other colored stones were used extensively in American jewelry (as well as European jewelry) from this era onward.
Incised (intaglio) and relief carved (cameo) stones, cabochon stones (amethyst, garnet, quartz) set in jewelry depicting natural objects such as birds, flowers, leaves, and insects were also hallmarks of this period.
The nature themes undoubtedly existed before British colonists became Americans... and the nature theme has continued through all subsequent periods.
Jewelry fashion changed slowly during the Georgian Period, due in part to the traditional nature of these Royal Courts, and in part to the rudimentary techniques of gemstone manipulation.
The Victorian Period covers the reign of Britain's Queen Victoria (1837 - 1901). This period is divided into three parts by the experts, due to changing fashions.
Early Victorian Period (1837 - 1860)
Flowers, birds, and insect themes continued into the Victorian Period. These themes were combined with multi-colored metalwork and scrollwork.
Mosaic and enameled jewelry came into vogue toward the mid-1800s.
Mid Victorian Period (1860 - 1885)
Bridging the Early and Mid periods was a delicate and beautiful style known as micro-mosaic.
The event that ushered in the Mid-Victorian Period was the death of Queen Victoria's husband, Prince Albert in 1861.
This is when mourning jewelry set with black stones became the fashion. Mosaics in subdued colors and set in metal frames were also popular.
Towards the end of this period, larger jewelry pieces such as multi-colored enameled brooches and heavy chains with heart-shaped lockets became fashionable across Europe and in America.
Late Victorian Period (1885 - 1900)
Delicate earrings, necklaces, and pendants (on cords or chains) featuring a mix of diamonds, colored gems, and pearls are the hallmark of this era.
Jewelry pieces paved with diamonds became very popular and widely available to those with wealth in the late 1880s. It is not a coincidence that the diamond fields discovered in South Africa in 1861 came into robust production around this time.
Arts and Crafts Period (1894 - 1923)
The Arts and Crafts Exhibition Society was formed in 1888 by artisans "rebelling against the mass production of the Industrial Revolution."
Their jewelry features one-of-a-kind silver or copper metalwor pieces with rough gem crystals and cabochon stones.
This period coincides with the ascendancy of the Progressive political movement in Europe and America. The Arts and Crafts Period seems to have ended soon after self-described Progressive President Woodrow Wilson left office.
Are you noticing that some of these periods overlap? I think this indicates that not everyone was marching to the same jeweler.
Art Nouveau Period (1890 - 1915)
This period is typified by flowing lines and nature themes. Birds, flowers, and human figures in enamels, or diamonds, colored gems, and pearls.
In America, Louis Tiffany is famed for his flowing and beautifully feminine designs. Jules Lalique was the recognized leader in France.
Edwardian Period (1901 - 1910)
Edwardian designs were very delicate and feminine. Most jewelry of this era was wrought in platinum or 18 karat yellow gold, and encrusted with small diamonds. In many pieces a larger diamond was used to draw the eye to the focal point.
Here again, the South African diamond fields' abundant yields fueled the extravagant use of diamonds.
Art Deco Period (1920 - 1935)
This was the era of cubist art. Straight lines, geometry, on canvas... often with vivid colors was sweeping the European and American "art scene."
Art deco designs in jewelry and consumer goods quickly followed the trend. Diamonds and colored gems were used in abundance, while platinum was the preferred metal. We suspect white gold was also widely used.
American jewelry designers Harry Winston and Tiffany were prominent purveyors of art deco pieces.
Even the Great Depression could not stop the art deco frenzy... but a World War did.
Retro Period (1935 - 1949)
Europe was soon at war, and America would follow. Mining and industry were turning to the production of war materials. Precious metals were needed for the war effort, with little or none to spare for personal adornment.
Most war era jewelry was made from older pieces... where the gold and gems could be recycled into pieces with a decidedly patriotic or faintly military look.
Modernism Period (1950 - 1999) The experts don't seem to have a good label for the second half of the 20th century. Some have settled on the label of Modernism Period.
In the 1950s World War II was over, and things were changing in America. The austere years of depression and war were over for average Americans.
It was now the age of new prosperity. It was also the atomic age... and the jet age.
Many American jewelry designs reflected this modernism. Abstract designs vaguely depicted speed, jet planes, or atomic themes, in white gold with diamonds.
Colored gems and diamonds in the always-popular natural themes of flowers, leaves, and birds were also well represented.
The 1960s are called the Anything Goes Period in the USA. Natural was the other dominant theme of this era. Platinum, yellow, white, and rose gold, silver, and copper were employed. Mineral crystals, natural gem crystals, moonstone, turquoise, and coral were used in jagged, abstract shapes.
The 1970s saw more women joining the American workforce... and they became more of a consumer and economic force. Women were demanding affordable jewelry with a unique look to fit their individual style.
This demand further fueled the use of non-traditional materials and a variety of themes, many of them "chunky."
This was also the period when Native American Jewelry regained popularity for a time. Silver pieces with turquoise, and some coral in traditional designs were all around.
When this trend died, it took white gold and platinum with it. Yellow gold was the rule.
This period also saw a shift in designer influence. American designers seem to have gained more influence... at least in America.
The 1980s continued the trend of women buying their own jewelry... as an integral part of their wardrobe and their personal style.
Yellow gold, colored gems, colored pearls, heavy chains, and large earrings and pendants are what I remember from the 80s.
The 1990s saw the introduction of tanzanite and several lesser known colored gems. Contemporary designs incorporating a colored gem center stone accented with small diamonds were popular.
Tennis bracelets and journey pendants with white diamonds gained popularity, as did pearl strands.
American jewelry history accurately reflects "Western Civilization" as does European jewelry from the same periods. Asian, African, and Middle Eastern jewelry influences are only faintly represented.
A Google search using keywords such as american jewelry jewelry or period jewelry can return some very interesting information and artisan websites.
Gem Industry News...
What's Hot For Fall, 2010
Several jewelry industry publications have recently predicted trends for the fall season...
A single strand of pearls worn with pearl studs for that understated elegant look is returning and welcomed by many.
A contrasting trend is expected to be large, bold, single strands of green gems such as tourmaline, chrome diopside, peridot, apatite, or jade.
The small multiand layered look is predicted to be replaced by single strands of individual stones of a single color.
Colored diamonds will be promoted in custom jewelry pieces.
Jewelry Dealers
A 2008 article in a JCK newsletter focused on the importance of keeping your customers. The article made the point that you can reduce expenses by selling (again) to those you have done business with before.
A snippet from the article bears repeating...
"Keeping your best customers loyal to your store can be a cost-effective way to increase business when compared with the expense and effort of attracting new customers, said Kirsten Darrow, marketing director of Fred Meyer Jewelers."
The point is just as valid for dealers that do not operate a brick-and-mortar store.
While many of you develop new customers and thereby grow your business through referrals from existing customers, other methods that entail more out-of-pocket expense are used by many.
Jewelry parties, exhibiting at flea markets, and traditional advertising can be effective ways to recruit new customers, but they all carry a cost.
New sales to your existing customers can sustain you in business... and provide the funds needed to recruit new customers and grow your business.
Sponsored Ad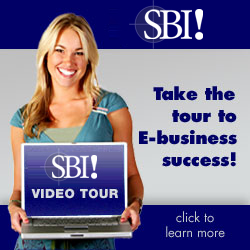 Jewelry Dealers Program
Do you enjoy jewelry and gems?
Do you enjoy talking with friends and co-workers?
Could you use an extra income source?
Take a look at our great Jewelry Dealers Program.
Carolyn Doyle
~~~~~~~~~~~~~~~~~~~~~~~~~~~~~~
Want to change the e-mail address at which you receive this newsletter?
Want to (gulp) unsubscribe?
and let me know what you want to do.
~~~~~~~~~~~~~~~~~~~~~~~~~~~~~~
The AZGem Gems Newsletter is now distributed through RSS, as well as by e-mail. Use the appropriate button below to add the azgem.com feed to your RSS service.

~~~~~~~~~~~~~~~~~~~~~~~~~~~~~~
AZGem.com is the Web presence of:

The Dorado Company
P.O. Box 8232
Scottsdale, AZ 85252-8232
(C)2010 The Dorado Company All rights reserved.