AZGem Gems
July 2011
---
The World's Most Useful
Gem & Jewelry Monthly Newsletter
---
Written by Carolyn Doyle for customers of
The Dorado Company
and other visitors to the azgem.com website who subscribe.
~~~~~~~~~~~~~~~~~~~~~~~~~~~~~~
Share this newsletter with friends and co-workers by printing or forwarding it to them in its entirety.
~~~~~
Sign up for a free subscription to the AZGem Gems monthly newsletter.
To enquire about gems or jewelry...

~~~~~
Back issues of the AZGem Gems newsletter can be accessed by clicking here.
Usable Gems... and a little opinion.
Brides Are Choosing Colored Gems
Brides are choosing colored gems, and they are doing it more and more. Colored gems are appearing in modern bridal jewelry as featured center stones,... as well as accent gems.
Brides are choosing colored gems in preference to diamonds, or sometimes as a complement to a center diamond. It works well either way. Often the diamonds are incorporated into the bridal ring's design to provide contrast and sparkle, in other words to accent the colored gem and precious metal components of the piece.
Many of us think of this as a modern trend... and it is. But this modern trend harkens back several centuries to the fashion of Europe, especially Eastern Europe. Before Indian diamonds, and then South African diamonds, became readily available in Europe, colored gems were often used in bridal jewelry... by the rich and powerful who could afford such luxuries.
In those days, the crown jewels - or even the family jewels - were primarily colored gems and natural pearls.
Today, we hear of the fine blue sapphire and diamond Princess Diana engagement ring being given to Kate Middleton (Why isn't she known as Princess Catherine?). And we hear of singer Jessica Simpson's ruby and diamond engagement ring. And we hear of other high profile people joining the trend.
Unless we have a connection to a person, or are in the business and observe what other ladies are wearing, we may not recognize that many regular folks are also opting for bridal jewelry featuring colored gems.
A significant number of people choose to incorporate a ring guard (wrap, enhancer) to complete the wedding set. The ring guard may be set with small colored gems, or diamonds, or both. Many others have opted to employ the one ring as their engagement/wedding ring, or add a simple band.
Brides are choosing colored gems such as rubies, sapphires in traditional blues or gorgeous shades of pink, in noticeable numbers, but other quality colored gems are also popular. Amethyst, topaz, and spinel are also popular choices.
These rings are being worn daily, so durability is an important consideration. All of the gems mentioned here possess the durability, and boast the purity and range of colors to give a couple a variety of gems to choose among.
Photo Information
Top - The Princess Diana and Kate Middleton engagement ring. The center stone is an oval shaped, 18 carat blue sapphire, surrounded by sixteen round, white diamonds.
Next - A ruby and diamond engagement ring, worn with a diamond band.
Next - A ring guard set with diamonds, ready to nestle the engagement ring.
Next - An engagement ring featuring a pear shaped amethyst in royal purple, surrounded by white diamonds.
Below - An 18 inch strand of large, baroque fresh water pearls with outstanding lustre.
Lower - The Mandalay Bay Casino and Resort, new home of America's premier jewelry industry trade show.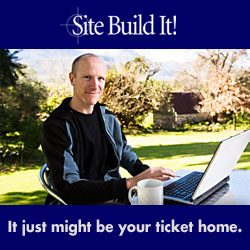 A Google search using keywords such as spinel hardness or famous spinel gems can return some very interesting information and websites.
Gem Offer
Readers have requested that I offer a special deal on a different gem in each newsletter. As you can see from this month's special offer, I've now been asked to sometimes feature an easily affordable finished jewelry piece.
We keep gem prices low by buying quality gemstone rough worldwide, and having the rough material cut by our gem cutters in Asia.
In the case of these pearls we took advantage of an Asian tradition... a sale to the first customer of the day is a good omen. We saw these quality pearls at a trade show several years ago. We came back the next morning... and purchased a large number of strands at a great price.
This month's featured item is an eighteen inch strand of very large fresh water pearls. These baroque pearls are affectionately known as "potato" pearls, a reference to their shape.
| | |
| --- | --- |
| | Fresh water pearls |
| | Very good lustre, quality stringing and knotting |
| | Shape: Baroque |
| | Size: 18 inch strand |
| | Price: $16 per strand |
Send me an email (with anti-spam) and tell me that you want these casual pearls. This price is what we paid for them 10 years ago. I can only sell 10 strands at this price.
For those who missed out on the April special, I now have received several matched pairs from the cutter. The April feature was a matched pair of flawless and colorless (white) zircons, the recognized natural substitute for diamonds.
Gem Industry News
JCK Las Vegas 2011
The re-invented JCK Vas Vegas jewelry trade show was a real hit with the people I've spoken with. They love the new facility, the layout( (once they understood it) and the vendor groupings.
There seemed to be an "Ask Me" information person on every corner, according to an attendee I know. She said "That made getting around the new layout a breeze."

Jewelry Dealers
Now is a time for planning. Budgeting, inventory, sources and designs are all planning basics. Do you also consider larger questions?
How do I keep my customers business... how do I keep them excited about my jewelry designs and prices, and happy with my personal service? How do I attract new customers?
Plan now to keep your business growing.
With the price of gold extremely high, we must all consider alternative, more affordable materials.
Be The Quality Jewelry Discounter.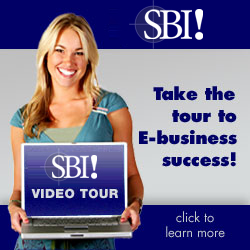 Jewelry Dealers Program
Do you enjoy jewelry and gems?
Do you enjoy talking with friends and co-workers?
Could you use an extra income source?
Take a look at our great Jewelry Dealers Program.
Carolyn Doyle
~~~~~~~~~~~~~~~~~~~~~~~~~~~~~~
Want to change the e-mail address at which you receive this newsletter?
Want to (gulp) unsubscribe?
and let me know what you want to do.
~~~~~~~~~~~~~~~~~~~~~~~~~~~~~~
The AZGem Gems Newsletter is now distributed through RSS, as well as by e-mail. Use the appropriate button below to add the azgem.com feed to your RSS service.

~~~~~~~~~~~~~~~~~~~~~~~~~~~~~~
AZGem.com is the Web presence of:

The Dorado Company
P.O. Box 8232
Scottsdale, AZ 85252-8232
(C)2011 The Dorado Company All rights reserved.
An az-webs network site