AZGem Gems

July 2012
---
The World's Most Useful
Gem & Jewelry Monthly Newsletter
---
Written by Carolyn Doyle for customers of
The Dorado Company
and other visitors to the azgem.com website who subscribe.
~~~~~~~~~~~~~~~~~~~~~~~~~~~~~~
Share this newsletter with friends and co-workers by printing or forwarding it to them in its entirety.
~~~~~
Sign up for a free subscription to the AZGem Gems monthly newsletter.
To enquire about gems or jewelry...

~~~~~
Back issues of the AZGem Gems newsletter can be accessed by clicking here.
Usable Gems... and a little opinion.
Cameo Jewelry and Objects d'art
Cameo jewelry and objects d'art (art objects) are the subject of this month's interest. The question that provided the original research for this article was "What exactly makes an item a cameo?"
As with many subjects, there is no "exactly" to be defined. A common definition is... "A piece of jewelry, typically oval in shape, consisting of a portrait in profile carved in relief on a background of a different color."
Many observers would agree with that very detailed and specific definition. But a cameo can be many things other than an a carved portrait fashioned into an oval-shaped piece of jewelry.

Ancient examples of cameos depicting Greek or Roman Gods, prominent individuals, animals, action scenes, and other subjects are displayed in museums around the world.
Onyx and agate stone appear to have been favorite media for these cameo's. However many examples are known that utilized:
| | |
| --- | --- |
| | Sea shells |
| | Opal |
| | Lapis |
| | Coral |
| | Glass |
| | Wood |
The one idea that seems to connect the many versions of a cameo is:
| | |
| --- | --- |
| | A relief carving |
| | In a media with layers of different colors |
A relief carving (a positive image) rather than an intaglio (negative carving), where the unwanted material is carved away.
Media with layers of different colors...
Natural stone, such as agate, onyx, and jasper were (and still are used). Wood, both naturally colored solid wood, and composites.
Sea slell. I cannot imagine what kind of a sea creature would grow a shell thick enough, flat enough, with pleasing colors, suitable for cameo relief carving.
Hand blown composite glass. As I understand it, creating cameo glass is probably the pinnacle of the art of glass blowing. Each layer of colored glass must be added to the hand blown object while the glass is in the molten state. This, of course, means that when the carver removes material to expose different colors and create patters or scenes, they are creating art in art.
Other suitable materials are known to have been used throughout history. Here again, if a material is thick enough for relief carving, has at least two layers of color, and is durable, an artist has used it.
Cameo artists are often purists who carve their authentic cameos by hand.
Relief carving of a cameo employees many of the techniques and small hand tools used to carve wood or engrave in metal. In fact, engraving tools come closest to being hard enough to carve stone without re-sharpening after each cut.
Most cameo artists develop their design of a portrait or scene by drawing it on paper, and then transferring or redrawing it on the media to be carved.
Polishing a carved cameo is tedious. Increasingly finer grits of polishing compounds, jewelers rouge are used by most artists.
Some very good cameo carvers use a power tool such as an electric Fordham flex shaft tool or air-driven dentist drill. Their artistic sensibilities and their product doesn't appear to suffer.
Cameo knochoffs are sometimes actually carved pieces that are then fixed to a contrasting background with adhesive. Some refer to these as "assembled cameos".
Other knockoffs can run the gamut from resin castings to stamped pieces.
Photo Information
Top - Museum cameo of Jupiter, the mythical Roman god of sky and thunder
Next - Female portrait cameo in blue agate
Next - Lion cameo in onyx
Next - Cameo scene in sea shell
Next - White, red, and brown agate
Next - Roman cup in cameo glass
Next - Hand carving a cameo in stone
Lower -Gem Special Offer - Natural Ruby, classic color
Next - The King's Omega Constellation
Next - Dealer Product Image - Chrome Diopside and White Topaz Ring in Sterling
Last - Dealer Program Image - Pink Spinel and Sterling Earrings
A Google search using keywords such as jewelry mounting or jewelry components can return some very interesting information and websites.
Gem Offer
Here is this month's special gem deal.
This round cut ruby from Madagascar displays very good color, good clarity, and is large enough to be mounted as a solitaire or center stone.
Gem: Natural Ruby
Color: Classic Pigeon Blood Red
Clarity: VS2
Shape: Round
Size: 5.7 mm
Price: $99.00
Send me an email (with anti-spam) and tell me that you want this fine gem.
We keep gem prices low by buying quality gemstone rough worldwide, and having the rough material cut by our gem cutters in Asia.
Gem Industry News
The King's Omega Constellation
Elvis Presley's Omega Constellation wristwatch went on the auction block at Antiquorum Auctioneers recently.
The prestigious "Important Vintage and Modern Timepieces" auction, held at Antiquorum's Manhattan headquarters on June 12, was the venue.
Elvis's Omega, a rare, black-dialed Constellation Calendar was produced around 1960. Elvis gave the watch to Charles Hodge while in the army after Hodge expressed his admiration of the piece.
Hodge, a longtime friend and confidant of Presley was a member of The King's Entourage, (also known as) Elvis's "Memphis Mafia."
The winning bidder, a private collector, bid $52,000, several times the presale estimate of $10,000 to $20,000. In addition to the watch, the buyer received a letter of attestation from Hodge.
Jewelry Dealers
I saw an article in a jewelry industry newsletter that focuses on the importance of keeping your customers. The article made the point that you can reduce expenses by selling (again) to those you have done business with before.
A snippet from the article bears repeating...
"Keeping your best customers loyal to your store can be a cost-effective way to increase business when compared with the expense and effort of attracting new customers, said Kirsten Darrow, marketing director of Fred Meyer Jewelers."
The point is just as valid for dealers that do not operate a brick-and-mortar store.
In economic hard times your customers still want to give their loved one a gift or two that are personal. They depend on you to provide good value and low prices. When the economy picks up, they should return to you to buy more and better pieces.
Be The Quality Jewelry Discounter.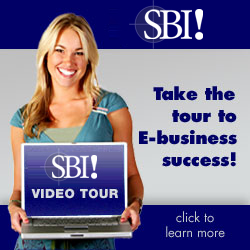 Jewelry Dealers Program
Do you enjoy jewelry and gems?
Do you enjoy talking with friends and friends of friends?
Could you use an extra income source?
Take a look at our great Jewelry Dealers Program.
Carolyn Doyle
~~~~~~~~~~~~~~~~~~~~~~~~~~~~~~
Want to change the e-mail address at which you receive this newsletter?
Want to (gulp) unsubscribe?
and let me know what you want to do.
~~~~~~~~~~~~~~~~~~~~~~~~~~~~~~
The AZGem Gems Newsletter is now distributed through RSS, as well as by e-mail. Use the appropriate button below to add the azgem.com feed to your RSS service.

~~~~~~~~~~~~~~~~~~~~~~~~~~~~~~

AZGem.com is the Web presence of:

The Dorado Company
P.O. Box 8232
Scottsdale, AZ 85252-8232

(C)2012 The Dorado Company All rights reserved.

An az-webs network site