AZGem Gems

July 2013
---
The World's Most Useful
Gem & Jewelry Monthly Newsletter
---
Written by Carolyn Doyle for customers of
The Dorado Company
and other visitors to the azgem.com website who subscribe.
~~~~~~~~~~~~~~~~~~~~~~~~~~~~~~
Share this newsletter with friends and co-workers by printing or forwarding it to them in its entirety.
~~~~~
Sign up for a free subscription to the AZGem Gems monthly newsletter.
To enquire about gems or jewelry...

~~~~~
Back issues of the AZGem Gems newsletter can be accessed by clicking here.
Usable Gems... and a little opinion.
Gemstone Rough Looks Like ...
Gemstone rough looks like is the subject of this month's lead article. This subject came up when a reader made a comment and asked a question...
"On occasion you refer to gemstone rough, or gem rough. What is it, what makes it rough, and what does gemstone rough look like?" she asked.
Most gemstones begin as crystals - but a few are organic (pearls, coral, amber) or rocks, such as turquoise or lapis-lazuli (below).
At The Dorado Company we deal primarily in transparent, faceted gemstones. The rest of this article will focus on gem rough originating from mineral crystals.
Gemstone rough looks like... a natural crystal in most cases. When I refer to gem rough, what I picture in my head is a piece of transparent, facet grade crystal exhibiting pleasing color.
As we know from high school, crystals grow in one of several shapes - or crystal growth habits.
Gemstone rough is the crystal (or rock) that nature produces. That natural piece of material may be "worked" by a human hand to trim away host rock or "cob" away unwanted portions of the crystal. The term rough makes reference to the unfinished state of the soon-to-be-gem.
What does Gemstone rough looks like is the part of the question most people find more interesting. I once asked a group where I was speaking to describe several pieces of uncut gemstones (a.k.a. rough).
Gemstone rough looks like several things depending on the shape the crystal adopts as it grows.
When I showed the group a natural garnet crystal, they decided it looked like a tiny, red soccer ball (above).
When I showed them a natural tourmaline crystal, they said it looked like a green pencil (top).
When I showed them a natural sapphire crystal, they said it looked like a pretty rock. Because the sapphire crystal was mined from an ancient stream bed, it was water worn to the point that no crystal faces were apparent.
Another example of water worn crystals appears as the lead image in last month's article on Gemstone Fair Trade Is About Control.
When I showed them a parcel of natural emerald crystals, they thought the pieces looked like broken, green safety glass. Unbroken emerald crystals exhibit the hexagonal crystal shape.
When I showed them an aquamarine crystal specimen in matrix, they said it looked like a mish-mash of crystals.
When I showed them a piece of lapis-lazuli, they said it looked like a blue rock.
There are many factors that contribute to transforming a piece of mine run crystal into a gemstone. The rough must be sorted by these factors before being offered for sale to dealers and cutters. Quality rough brings premium prices.
Color is a primary consideration. Clarity breaks, and inclusions are also important. Size and shape of each piece of rough can dictate the gem to be cut from that piece of rough. All of these variables bear on the price of the gem rough, and the quality and value of the finished gem.
Gemstone rough looks like a transparent, pretty crystal in many cases.
Photo Information
Top - Parcel of green tourmaline rough
Next - A chunk of AAA quality lapis lazuli
Next - Illustrated chart of natural crystal shapes
Next - Ruby crystal in host rock
Next: - Natural garnet crystal
Next: - Sapphire crystal - water worn
Next: - Emerald crystal parcel
Next: - Aquamarine crystals in matrix
Next: - Gem special offer - Tourmaline
Next - Dealer Product Image - Blue Spinel and White Topaz Ring in Sterling Silver
Last - Dealer Program Image - Pink Spinel and Sterling Silver Earrings
A Google search for links or images using keywords such as gemstone rough cobbing can return some very interesting information and websites.
Gem Offer
Here is this month's special gem deal.
Gem: Tourmaline
Color: Top green
Quality: Gem
Shape: Cushion
Size: 8.9 x 8.8 mm
Weight: 3.00 carats
Price: $75
Send me an email (with anti-spam) (carolynatazgemdotcom) and tell me that you want this fine gem.
We keep gem prices low by buying quality gemstone rough worldwide, and having the rough material cut by our gem cutters in Asia.
Gem Industry News
Visitor Returns $32 Million Bag of Diamonds at HK Fair
The International Diamond Exchange website ran a feel good story about a lucky, but apparently distracted diamond dealer - and a very honest lady...
(IDEX Online News) – A diamond dealer had a lucky escape after leaving a bag of diamonds worth $32 million in a café at the Hong Kong Jewellery & Gem Fair.
Fortunately for the unnamed Israeli trader, the bag of diamonds was found by Shenzen tourist Fu Zhuli, who not only returned the gems, but also told off the dealer for being so careless in the first place, reports the Shenzhen Daily.
Fu told the paper that she had decided to take a break at the show and sat down in one of the fair's cafes. She saw two foreigners chatting and only once they had left did she see that they had left a black bag behind.
After opening the bag, the jewelry enthusiast found "a trove of good quality, soy-bean-sized roughs."
She guarded the bag for two hours until one of the foreigners ran back into the café.
"The shirt on his back was soaked with sweat, and his face was pale. He rushed in and saw the bag with me and leaned forward, uttered some incoherent words and kept bowing and saying 'thank you' in Putonghua," she said. "I told him off for being so careless and leaving something so precious behind," reported the Shenzen Daily.
Jewelry Dealers
From a supply perspective, now is the time to replenish your depleted inventory. If you have some money to invest in inventory - there are deals to be had. And you should have some cash. After all, that depleted inventory was sales.
From a sales perspective, gift giving occasions have not disappeared. Birthdays, anniversaries, and many other reasons to give nice jewelry at a great price just keep on coming. Your customers (and their friends) need what you offer!
We are still in a market where buying has been repressed for several years. You can your marketing strategy to encourage existing customers to buy this year. Offer value and good deals, and...
Be The Quality Jewelry Discounter.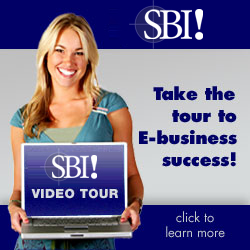 Jewelry Dealers Program
Do you enjoy jewelry and gems?
Do you enjoy talking with friends and friends of friends?
Could you use an extra income source?
Take a look at our great Jewelry Dealers Program.
Carolyn Doyle
~~~~~~~~~~~~~~~~~~~~~~~~~~~~~~
Want to change the e-mail address at which you receive this newsletter?
Want to (gulp) unsubscribe?
and let me know what you want to do.
~~~~~~~~~~~~~~~~~~~~~~~~~~~~~~
The AZGem Gems Newsletter is now distributed through RSS, as well as by e-mail. Use the appropriate button below to add the azgem.com feed to your RSS service.

~~~~~~~~~~~~~~~~~~~~~~~~~~~~~~

AZGem.com is the Web presence of:

The Dorado Company
P.O. Box 8232
Scottsdale, AZ 85252-8232

(C)2013 The Dorado Company All rights reserved.

An az-webs network site