AZGem Gems

July 2014
---
The World's Most Useful
Gem & Jewelry Monthly Newsletter
---
Written by Carolyn Doyle for customers of
The Dorado Company
and other visitors to the azgem.com website who subscribe.
~~~~~~~~~~~~~~~~~~~~~~~~~~~~~~
Share this newsletter with friends and co-workers by printing or forwarding it to them in its entirety.
~~~~~
Sign up for a free subscription to the AZGem Gems monthly newsletter.
To enquire about gems or jewelry...

~~~~~
Back issues of the AZGem Gems newsletter can be accessed by clicking here.
Usable Gems... and a little opinion.
Gold and Silver Price Fixing
Gold and silver price fixing is a decades old method of establishing a beginning price for these precious metals. Unfortunately, the term "price fixing" now carries an unsavory connotation. In the USA and some other countries "price fixing" is an illegal act.
Gold and silver price fixing is accomplished by a (once or twice) daily conference call involving the participation of just a few international banks. Four banks set the gold price, and three set the silver price.
The 'fix" price becomes the benchmark, and as soon as trading begins the actual trade prices will change within seconds.
Price fixing, as I said, is determined by a decades old mechanism, supposedly based on asking price and offer price quotes from the previous day. Being decades old, the method currently used predates computers and electronic trading.
This "manual" method is being widely criticized as being non-transparent and open to manipulation. Mining companies, bullion traders, and regulators are pressing for a modern, transparent mechanism for establishing the daily starting prices.
It is reported that the "World Gold Council has called for a new way to determine the daily price of the yellow metal, decrying the current price-setting method, which dates back to 1919, as outdated and in need of reform".
Pressure from the mining companies, bullion traders, and regulators may be a part of the World Gold Council's desire to update their practices, but lawsuits and regulatory fines against member banks the real impetus must surely be the driving force now.
Member bank Barclays was recently "Slapped with $44 million fine over gold price fix". That apparently got the attention of all member banks.
Bullion traders may never take physical delivery of the precious metals they buy and sell, much like other commodities.
However precious metals dealers do take delivery, usually in the form of bars and rounds (coins), which they sell to individuals. Gold and silver prices have a direct impact on these individual investors. This is the market that demands pretty "mint condition" bars and coins.
Gold and silver prices have a direct impact on the jewelry and other industries as well. In the case of the jewelry industry, they usually buy gold and silver sheets, wire, and casting grains from companies that produce alloys. For example, many mounting manufacturers and jewelers will buy casting grains in 18 karat gold, 14 karat gold, or sterling silver.
Gold and silver price fixing through a new and more transparent mechanism will not have much of an influence on actual trading prices. It must, however, restore confidence that the market is fair to all parties.
Photo Information

Top - Gold bullion in the form of bar and coins

Next - Silver bullion bars

Next - Barclays headquarters, London

Next -

Gold casting grains, 14 karat

Next: - Gem special offer - Ruby - This marquise shape gem is lively and exhibits great color

Next - Mozambique ruby rough - ungraded

Last - Dealer Program Image - Pink Spinel and Sterling Silver Earrings
A Google search for links or images using keywords such as gold fix price can return some very interesting information and websites.
Gem Offer
Here is this month's special gem deal.
Gem: Ruby
Color: Strong red
Quality: Slightly included
Shape: Marquise
Dimensions: 7 x 3 mm
Weight: 0.35 carats avg.
Origin: Burma (Myanmar)
Price: $35, plus shipping ($5)
Send me an email (with anti-spam) (carolynatazgemdotcom) and tell me that you want this fine gem.
We keep gem prices low by buying quality gemstone rough worldwide, and having the rough material cut by our gem cutters in Asia.
Gem Industry News
Mozambique Ruby Rough Auction
Gemfields, a leading gemstone mining company held its first auction of ruby rough from its Mozambique holdings earlier this month in Singapore.
Gemfields offered 62 lots of ruby and corundum rough. The lots ranged from high quality to low quality. A total of 55 Of the total lots offered, companies participated as potential buyers. 57 were sold, representing 1,820,000 carats.
Some of the lower quality ruby lots were treated, while other lots were left untreated. The enhanced sale prices for treated lots proved the treatment to be worthwhile.
The auction generated $33.5 million. The average carat price for all grades of ruby and corundum rough was $18.43.
Jewelry Dealers
I saw an article in a jewelry industry newsletter that focuses on the importance of keeping your customers. The article made the point that you can reduce expenses by selling (again) to those you have done business with before.
A snippet from the article bears repeating...
"Keeping your best customers loyal to your store can be a cost-effective way to increase business when compared with the expense and effort of attracting new customers, said Kirsten Darrow, marketing director of Fred Meyer Jewelers."
The point is just as valid for dealers that do not operate a brick-and-mortar store.
In economic hard times your customers still want to give their loved one a gift or two that are personal. They depend on you to provide good value and low prices. When the economy picks up, they should return to you to buy more and better pieces.
Be The Quality Jewelry Discounter.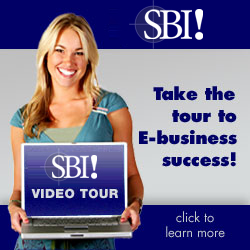 Jewelry Dealers Program
Do you enjoy jewelry and gems?
Do you enjoy talking with friends and friends of friends?
Could you use an extra income source?
Take a look at our great Jewelry Dealers Program.
Carolyn Doyle
~~~~~~~~~~~~~~~~~~~~~~~~~~~~~~
Want to change the e-mail address at which you receive this newsletter?
Want to (gulp) unsubscribe?
and let me know what you want to do.
~~~~~~~~~~~~~~~~~~~~~~~~~~~~~~
The AZGem Gems Newsletter is now distributed through RSS, as well as by e-mail. Use the appropriate button below to add the azgem.com feed to your RSS service.

~~~~~~~~~~~~~~~~~~~~~~~~~~~~~~

AZGem.com is the Web presence of:

The Dorado Company
P.O. Box 8232
Scottsdale, AZ 85252-8232

(C)2014 The Dorado Company All rights reserved.

An az-webs network site