AZGem Gems
August, 2010
---
The World's Most Useful
Gem & Jewelry Monthly Newsletter
---
Written by Carolyn Doyle for customers of
The Dorado Company
and other visitors to the azgem.com website who subscribe.
~~~~~~~~~~~~~~~~~~~~~~~~~~~~~~
Share this newsletter with friends and co-workers by printing or forwarding it to them in its entirety.
~~~~~
Sign up for a free subscription to the AZGem Gems monthly newsletter.
To enquire about gems or jewelry...

~~~~~
Back issues of the AZGem Gems newsletter can be accessed by clicking here.
Usable Gems... and a little opinion.
Wallis Simpson Jewellery Auction
The Wallis Simpson Jewellery Auction is a highly anticipated event for many elite collectors.
The jewelry is of the finest quality, and was wrought by the world's biggest names in fine jewelry... but that is only part of the pedigree of these pieces. These exquisite jewelry pieces were made for the former King George VIII and his wife.
Most of us are familiar with the story of the king, who renounced his claim to the British throne in 1936 to marry the divorcee. He famously showered her with gifts of jewelry throughout their courtship and marriage.
The 1930's media avidly followed what they dubbed "The Great Love Affair." Following the abdication of King Edward VIII, the couple wed, and were subsequently given the titles of the Duke and Duchess of Windsor The couple left Britain to live abroad and avoid overshadowing his successor, King George VI.
The Duke of Windsor died in 1972. The Duchess of Windsor died in 1986. Her extensive jewelry collection was sold off by Sotheby's - Geneva in1987. The entire collection brought a record $53 million for her favorite charity.
The Wallis Simpson jewellery auction is scheduled for November at Sotheby's London gallery. Sotheby's plan to auction 20 items that were owned by the couple. The items include 11 pieces by Cartier, Some pieces have an estimated value of more than $1.5 million each.
The Wallis Simpson jewellery auction of these 20 pieces may bring in excess of $4.5 million.
Photo Information
Top - Onyx and diamond panther bracelet made by Cartier in 1952
Next - This diamond, sapphire, buby, and emerald flamingo brooch was made by Cartier in 1940.
Next - A diamond and colored gem bracelet with 9 crosses was made by Cartier in 1935 and worn by Wallis Simpson on their wedding day.
Next - This heart-shaped diamond, emerald, and ruby brooch was made by Cartier.
Below - The De Beers Millennium blue diamond.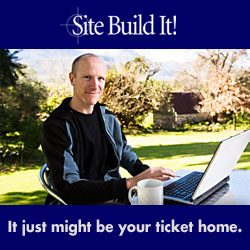 .
A Google search using keywords such as wallis simpson jewelry collection or sotheby's jewelry auction can return some very interesting information and artisan websites.
Gem Industry News...
The De Beers Millennium Blue Diamond
The De Beers Millennium blue diamond was recently sold at Sotheby's Hong Kong for $6 million.
The smallest diamond in what was the De Beers Millennium Collection, this beautiful diamond weighs 5.16 carats, is internally flawless, and most importantly, is a natural vivid blue fancy color.
The Collection was made up of 12 exquisite diamonds, a huge D colored, pear shaped gem, and 11 rare blue diamonds.
The De Beers Millennium blue diamond is set in a platinum tension mountring setting, and is flanked by a matched pair of white trillion shaped diamonds.
Jewelry Dealers
Are your home town newspaper and local / national TV news sources delivering optimistic stories about signs of economic recovery?
If the signs are prophetic, that will be great for holiday sales! If things do not pick up soon... you must continue to offer great value in the jewelry you sell.
Gift giving occasions have not disappeared. Birthdays, anniversaries, and many other reasons to give nice jewelry at a great price just keep on coming. Your customers (and their friends) need what you offer!
A market where people perceive they should spend less fits right into your marketing strategy...
Be The Quality Jewelry Discounter.
Sponsored Ad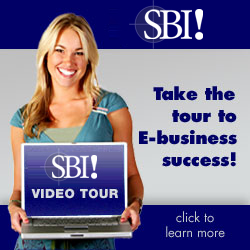 Jewelry Dealers Program
Do you enjoy jewelry and gems?
Do you enjoy talking with friends and co-workers?
Could you use an extra income source?
Take a look at our great Jewelry Dealers Program.
Carolyn Doyle
~~~~~~~~~~~~~~~~~~~~~~~~~~~~~~
Want to change the e-mail address at which you receive this newsletter?
Want to (gulp) unsubscribe?
and let me know what you want to do.
~~~~~~~~~~~~~~~~~~~~~~~~~~~~~~
The AZGem Gems Newsletter is now distributed through RSS, as well as by e-mail. Use the appropriate button below to add the azgem.com feed to your RSS service.

~~~~~~~~~~~~~~~~~~~~~~~~~~~~~~
AZGem.com is the Web presence of:

The Dorado Company
P.O. Box 8232
Scottsdale, AZ 85252-8232
(C)2010 The Dorado Company All rights reserved.