AZGem Gems
August 2011
---
The World's Most Useful
Gem & Jewelry Monthly Newsletter
---
Written by Carolyn Doyle for customers of
The Dorado Company
and other visitors to the azgem.com website who subscribe.
~~~~~~~~~~~~~~~~~~~~~~~~~~~~~~
Share this newsletter with friends and co-workers by printing or forwarding it to them in its entirety.
~~~~~
Sign up for a free subscription to the AZGem Gems monthly newsletter.
To enquire about gems or jewelry...

~~~~~
Back issues of the AZGem Gems newsletter can be accessed by clicking here.
Usable Gems... and a little opinion.
Citrine Jewelry Is Bold and Beautiful
Citrine jewelry is bold and beautiful, and it's my answer to this month's featured question.
The reader wants to know...
What colored gem should I feature in my jewelry in response to current economic realities? I need to compete for every dollar that customers have available to spend on gifts. Economic conditions in my market are very tough -
Serious unemployment and under-employment
Utilities and other living expenses are rising
City taxes and fees are also rising
Few of my customers are looking at gold jewelry today. Sterling silver is now the preferred jewelry metal for my customers. I also offer 14K gold and gold filled jewelry, but sterling seems to be where my customers are more comfortable now.
As you would expect, moderate gem price is a necessity.
Just as some gems look better in yellow gold, what single gem do you recommend to get more "pop" when mounted in sterling?
The writer did not specify any gemstone characteristics. I must assume she assumed I would recommend a gemstone with chrematistics suitable for everyday wear in rings.
| | |
| --- | --- |
| | A hardness of 6 or more |
| | Tough, resists scratches and chipping |
| | Pleasing, vibrant color |
| | Accepts a high polish |
| | Clean, transparent gemstones available in a range of sizes |
| | Contrasts well with mountings of white metal |
I believe citrine fits these requirements nicely. Citrine is one of the several facet grade gem quartz varieties.
| | |
| --- | --- |
| | Citrine offers a hardness of 7 |
| | Color saturated crystals ranging from yellows, to rich golds, to vibrant oranges, to fiery red-browns |
| | Occurs in a range of crystal sizes with few inclusions |
| | Very moderate price |
Citrine jewelry is bold and beautiful. As shown in the photo above, citrine works really well with sterling silver mountings, and I believe that fulfills the reader's desire for "pop" from a jewelry piece.
The photo below demonstrates my point regarding the desired contrast between gemstone and the color of the jewelry metal surrounding the stone.
The citrine tends to blend and become overpowered when surrounded by too much yellow metal. For those people really desiring to stay with mountings in yellow metal, a couple of solutions come to mind:
| | |
| --- | --- |
| | Limit the amount of yellow surrounding the stone (see top photo) |
| | Separate the yellow mounting from the citrine gemstone with accent gems in white (colorless) or even darker colors such as amethyst. |
Moderately priced accent gemstones are also readily available. Natural white gems such as zircon, topaz, quartz, and sapphire work well. These natural stones in melee sizes provide the desired additional sparkle in jewelry pieces designed to include accents.
Citrine jewelry is bold and beautiful, and as you would expect, I have many loose (unmounted) quality, natural citrine gems in numerous shapes and sizes. Let me know what you're interested in.
Photo Information
Top - Pear shaped citrine with minimal yellow gold mounting and diamond cut round, white zircon accent gem.
Next - Beautiful oval shaped orange citrine and round topaz accents in sterling silver. This photo was supplied to us by an Asian manufacturer in a sales offer.
Next - Yellow gold ring overpowering citrine center stone. This photo was also supplied to us by an Asian manufacturer in a sales offer.
Below - Citrine special offer. A parcel of "native cut" round shaped citrine stones with great color.
Lower -Graceful open heart pendant with gemstone.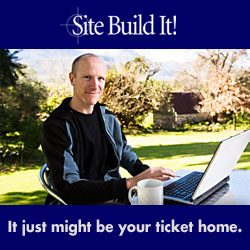 A Google search using keywords such as citrine hardness or citrine colors can return some very interesting information and websites.
Gem Offer
Readers have requested that I offer a special deal on a different gem (or easily affordable finished jewelry piece) in each newsletter.
We keep gem prices low by buying quality gemstone rough worldwide, and having the rough material cut by our gem cutters in Asia. On occasion a new cutter's production work will fall short of the sample cuts submitted. That is the case with this month's special offer.
I have a parcel of 7 mm citrine rounds with good color (and below standard cutting) for a fantastic price. These stones are perfect for an artisan's use. They are also large enough to be perfect for re-cutting or faceting training.
| | |
| --- | --- |
| | Citrine parcel |
| | Very good color |
| | Shape: Round, diamond cut |
| | Size: 7 mm |
| | Parcel size: 42 pieces, 50 carats |
| | Price: $30 for the entire parcel |
Send me an email (with anti-spam) and tell me that you want this large citrine parcel.
For those who missed out on the April special, I now have received several matched pairs from the cutter. The April feature was a matched pair of flawless and colorless (white) zircons, the recognized natural substitute for diamonds.
Gem Industry News
National Internet Sales Tax Bill Introduced in Congress
Main Street Fairness Act
The "Main Street Fairness Act," was introduced in Congress July 29, 2011, by three Democrats. The bill was introduced by Senator Dick Durbin (Ill) and Congressmen John Conyers (Mich.) and Peter Welch (Vt.).
The bill's sponsors called the legislation a matter of fairness that would provide local governments with much-needed revenue.
Under this bill, online retailers, mail order and TV 1-800 sellers. catalog merchants, and similar operations must collect required local taxes at the point of purchase. As most everyone knows, local taxes vary by city, county, state, and transaction class.
The proposal has received kudos from an unexpected source - Amazon.com, which has 'til now opposed most efforts to collect sales tax on a local level. "Amazon.com has long supported a simple, nationwide system of state and local sales tax collection," Paul Misener, the company's vice president for global public policy, said in a letter to Durbin. "To this end, I am writing to thank you for your bill."
The jewelry industry association Jewelers of America has pushed for taxes on internet jewelry sales for several years. "Jewelers of America applauds the efforts to level the playing field between traditional retailers and their online counterparts with Friday's introduction of the Main Street Fairness Act," said CEO Matthew A. Runci.
An alternative taxing scheme talked about by some Washington politicians is a federal sales tax (in addition to local sales taxes) with the money going to Washington.
All of these schemes are bad news for consumers and internet merchants, in my myopic view.

Jewelry Dealers
An ailing economy is an opportunity for independent jewelry dealers to help their customers... and to help themselves.
People still want and need jewelry. Gift occasions, people building and refreshing their wardrobe, and see it - like it - buy it purchases are all sales opportunities for you.
An ailing economy isn't a deal killer when you offer quality, service, and low prices.
Be The Quality Jewelry Discounter.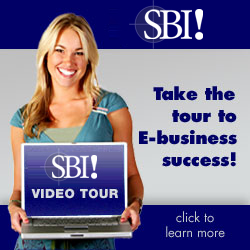 Jewelry Dealers Program
Do you enjoy jewelry and gems?
Do you enjoy talking with friends and co-workers?
Could you use an extra income source?
Take a look at our great Jewelry Dealers Program.
Carolyn Doyle
~~~~~~~~~~~~~~~~~~~~~~~~~~~~~~
Want to change the e-mail address at which you receive this newsletter?
Want to (gulp) unsubscribe?
and let me know what you want to do.
~~~~~~~~~~~~~~~~~~~~~~~~~~~~~~
The AZGem Gems Newsletter is now distributed through RSS, as well as by e-mail. Use the appropriate button below to add the azgem.com feed to your RSS service.

~~~~~~~~~~~~~~~~~~~~~~~~~~~~~~

AZGem.com is the Web presence of:

The Dorado Company
P.O. Box 8232
Scottsdale, AZ 85252-8232

(C)2011 The Dorado Company All rights reserved.

An az-webs network site