AZGem Gems

August 2012
---
The World's Most Useful
Gem & Jewelry Monthly Newsletter
---
Written by Carolyn Doyle for customers of
The Dorado Company
and other visitors to the azgem.com website who subscribe.
~~~~~~~~~~~~~~~~~~~~~~~~~~~~~~
Share this newsletter with friends and co-workers by printing or forwarding it to them in its entirety.
~~~~~
Sign up for a free subscription to the AZGem Gems monthly newsletter.
To enquire about gems or jewelry...

~~~~~
Back issues of the AZGem Gems newsletter can be accessed by clicking here.
Usable Gems... and a little opinion.
Olympic Medals Metal
Olympic medals metal produce beautiful and substantial symbols of championship performances. That championship performance may be for an individual skill such as archery. an individual or team athletic performance such as gymnastics, or a team sport such as basketball.
The celebration of championship performances are played out on the awards stand as the gold medal winner's national anthem is heard. The medals gleam in the light as they are placed around the necks of the medalists.
Olympic medals metal are not, however, what most casual Olympic Games viewers would expect. The Olympic Committee in the host city would quickly go broke if those large, heavy gold medals were pure gold... or even 14 karat gold.
The 2012 Olympic Gold Medals are plated, gold over silver alloy.
The design is by David Watkins, a well known British artist.
Mr. Watkins describes the image on the reverse (back) side as..." The core emblem is an architectural expression, a metaphor for the modern city, or … a geological metaphor as a tough crystalline growth which is deliberately jewel- like. The grid of lines brings both a pulling together and sense of outreach on the design – an image of radiating energy that represents the athletes' achievements and effort".
The silver medals are sterling (92.5 %) silver. The design is the same on all the medals.
When asked about the square on the reverse of each medal that encloses the jagged 2012 logo Designer Watkins explained... "It's an almost metaphysical square".
While I am not confident that I understand that explanation, the designer apparently is quite sure.
The bronze medals actually are bronze, an alloy usually made of 90% copper and 10% tin. The tin adds hardness to the copper, as well as imparting the bronze color.
Olympic medals metal, whether gold plated or solid are capable of accepting a brilliant finish. If they were coins, it would be referred to as a "proof" quality finish. The 2012 medals were produced by the Royal Mint in Wales.
The last Olympic medals that were actually made from gold was awarded in 1912 to first place winners in individual events. First place winners in team events were awarded gold plated medals. The 1912 summer games were held in Stockholm, Sweden. These were no winter games that year.
Olympic medals metal composition is determined by the host city's organizing committee... within certain standards
Gold and silver medals are 92.5% silver.
Gold medals must be plated with at least 6 grams of gold.
All Olympic medals must be at least 3 mm thick and at least 60 mm in diameter.
Olympic medals awarded at the 2012 London games are 85mm in diameter, 7mm thick, and weigh between 375 and 400 grams, with the event engraved on the rim.
Before I close, I want to include a link to a friend's new website...
http://www.azhomepersonaltrainer.com/
Phoenix area Home Based Personal Training - at a time and place convenient for you.
Photo Information
Top - 2012 London Olympic Games gold medal design - obverse and reverse
Next - 2012 London Olympic Games gold medal (enlarged)
Next - 2012 London Olympic Games silver medal (enlarged)
Next - 2012 London Olympic Games bronze medal (enlarged)
Next - Medals production at the Royal Mint is south Wales.
Lower -Gem Special Offer - August birthstone, Cushion shape Peridot
Next - Dealer Product Image - Chrome Diopside and White Topaz Ring in Sterling
Last - Dealer Program Image - Pink Spinel and Sterling Earrings
A Google search using keywords such as olympic medals history or olympic medals count can return some very interesting information and websites.
Gem Offer
Here is this month's special gem deal.
This gorgeous cushion shaped peridot displays very good color, good clarity, and is large enough to be mounted as a solitaire or center stone.
Gem: Natural Peridot
Color: Excellent peridot green
Clarity: VS
Shape: Cushion
Weight 2.38 carats
Size: 7.8 x 7.8 mm
Price: $47
Send me an email (with anti-spam) and tell me that you want this fine gem.
We keep gem prices low by buying quality gemstone rough worldwide, and having the rough material cut by our gem cutters in Asia.
Gem Industry News
Gold Forecast To Rise Only Slightly
So far this year, gold prices have averaged less than $1,650, and gold analysts foresee only a small increase by year end.
Routers news agency reports that their quarterly poll of "gold experts" have pared back their estimate for near-term gold prices.
Median spot price for this year has been cut to $1,685 per ounce, (down from the $1,750 originally projected at the end of the first quarter), and significantly reduced from the $1,765 forecast at the start of this year
Jewelry Dealers
Gift giving occasions are always coming up for your existing customers. Birthdays, anniversaries, and many other reasons to give nice jewelry at a great price just keep on coming. Your customers (and their friends) need what you offer!
A market where people perceive they should spend less fits right into your marketing strategy...
Be The Quality Jewelry Discounter.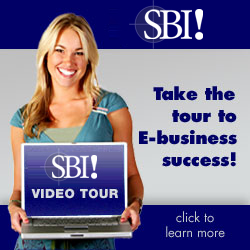 Jewelry Dealers Program
Do you enjoy jewelry and gems?
Do you enjoy talking with friends and friends of friends?
Could you use an extra income source?
Take a look at our great Jewelry Dealers Program.
Carolyn Doyle
~~~~~~~~~~~~~~~~~~~~~~~~~~~~~~
Want to change the e-mail address at which you receive this newsletter?
Want to (gulp) unsubscribe?
and let me know what you want to do.
~~~~~~~~~~~~~~~~~~~~~~~~~~~~~~
The AZGem Gems Newsletter is now distributed through RSS, as well as by e-mail. Use the appropriate button below to add the azgem.com feed to your RSS service.

~~~~~~~~~~~~~~~~~~~~~~~~~~~~~~

AZGem.com is the Web presence of:

The Dorado Company
P.O. Box 8232
Scottsdale, AZ 85252-8232

(C)2012 The Dorado Company All rights reserved.

An az-webs network site