AZGem Gems

August 2013
---
The World's Most Useful
Gem & Jewelry Monthly Newsletter
---
Written by Carolyn Doyle for customers of
The Dorado Company
and other visitors to the azgem.com website who subscribe.
~~~~~~~~~~~~~~~~~~~~~~~~~~~~~~
Share this newsletter with friends and co-workers by printing or forwarding it to them in its entirety.
~~~~~
Sign up for a free subscription to the AZGem Gems monthly newsletter.
To enquire about gems or jewelry...

~~~~~
Back issues of the AZGem Gems newsletter can be accessed by clicking here.
Usable Gems... and a little opinion.
A Classic Jewelry Wardrobe
A classic jewelry wardrobe is the path to looking stylish while spending your hard earned money wisely. With the dizzying array of designs, materials, colors, and sizes of jewelry available, selecting a proper foundation for your fine jewelry wardrobe is a challenge.
Fortunately, fashion consultants and jewelry professionals have confronted the problem many times, and have some very helpful suggestions. They suggest that - most importantly - each of us should begin with a few classic pieces.
A classic jewelry wardrobe is built by Investing in classic pieces that stand the test of time. These are the pieces that will provide the most value and use.
"A classic is a piece that you can wear every day of your life and still look fashionable," said Janice G. Ellinwood, department chair of fashion design and merchandising at Marymount University in Arlington, Virginia.
A classic jewelry wardrobe begins with that most basic and classic jewelry accessory... a strand of pearls and matching pearl stud earrings.
"Audrey Hepburn and the movie Breakfast at Tiffany's come to mind when I think of pearls," said Ellinwood.
A strand of pearls is the type of piece that you can build on," said Lindy Kavanaugh, a graduate of the Gemological Institute of America and a former jewelry appraiser for Tiffany & Co. in New York.
Diamond stud earrings are another adornment that tops the list of classics. "A pair of diamond studs is a staple because it is something than can go from generation to generation," said jeweler and goldsmith George Kaufmann, of Robert Bernard Jewelers, a well respected East Coast firm.
Kavanaugh said, "Diamond stud earrings look good on everybody and they are accessible to everybody because they vary in size and quality, so they can be affordable for everybody."
"Diamond stud earrings are the most timeless fashion item you will ever buy. Whether they are big or small, diamond studs always look beautiful. Even more, they can easily be worn day to night -with any outfit - and honestly look good on anyone", says Glenn and Susan Rothman, of Hearts On Fire.
"They are also the easiest way to make a statement – as the sparkle of diamond earrings always impress."
A gold link bracelet is the classic jewelry piece added to the list by Kathryn Martin, stylist and personal shopper. She believes that a medium-weight, gold-link bracelet deserves a prominent place on the list of jewelry must-haves. "Certain types of bracelets like cuffs go in and out of style, but medium weight is most timeless."
Gold jewelry never goes out of style, and for good reason. Gold is as wearer-friendly as it is beautiful. A gold bracelet is truly a classic accessory.
Gold jewelry comes in various purities, which translates directly into affordability.
A simple gold chain, say stylists, can be added to other necklaces to allow for a variety of looks. "One longer gold necklace, especially one that can be layered, is a classic piece to own," said Martin. "You don't have to worry about where it is hitting on your chest. It is an easier piece to work with."
A dress wrist watch is a ladies functional classic, say experts. A well-made watch is a wise purchase. "If you're going to buy a watch, I think that you're going to want to invest in a piece that will hold its value," said Martin. "Hermes is totally sophisticated, casual elegance. It can be edgy, sleek or whatever you need it to be. They are interesting in that way."
Few things say "I've got my life together" like owning a really nice watch — not only are you telling the world that you're punctual, but you're saying it with style, too.
Never fear, for casual wear, a wrist watch with these features is very serviceable. Many styles are available for under $50.:
Stainless steel case and band
Mineral (synthetic sapphire) crystal
Quartz movement
Cocktail rings and similar styles set with colored gemstones and diamonds are another classic.
Now known as "right hand rings" and other names, the colored gem and diamond ring is a true versatile classic, no matter what modern label is applied.
These classic finger rings are popular because they are always in style. Many women choose a ring set with a colored gem that is their birthstone. Some simply choose the gem displaying their favorite color.
Carved cameos are classics that have stood the test of time... literally. Cameos have been a fashion staple for hundreds of years. In that regard they are similar to pearls.
Cameos are miniature works of sculptured art. While carved stone cameos can still be found, shell cameos are popular today. These beautiful pieces are admired for their own merits and can be found carved with a wide range of artistic details.
Cameos can be designed as a pin (brooch), as a pearl enhancer, or as a pendant. Some have cleverly designed fasteners that allow the cameo to be worn in any of these ways.
A classic jewelry wardrobe reflects your taste and personality. There are many choices to make with each piece. For instance...
Pearl size, and length of strand(s)
Design of clasps, ring mounting, cameo bezel
Yellow or white gold - or other metal
Gem size, color, shape
A classic jewelry wardrobe is put together with due consideration for versatility, value, long term serviceability, and ... cost.
Photo Information
Top - Pearl necklace and stud earrings
Next - Diamond stud earrings
Next - Gold link bracelet - medium weight
Next - Dress wrist watch
Next: - Gemstone and diamond ring
Next: - Cameo pin or pendant
Next: - Gem special offer - Pearl stud earrings
Next - Dealer Product Image - Blue Spinel and White Topaz Ring in Sterling Silver
Last - Dealer Program Image - Pink Spinel and Sterling Silver Earrings
A Google search for links or images using keywords such as gemstone rough cobbing can return some very interesting information and websites.
Gem Offer
Here is this month's special gem deal.
Gem: Pearls
Color: White with rose tint
Quality: Gem
Shape: Round
Size: 6 mm
Weight: NA
Metal: 14K yellow gold post and clutch
Price: $29
Send me an email (with anti-spam) (carolynatazgemdotcom) and tell me that you want this fine gem.
We keep gem prices low by buying quality gemstone rough worldwide, and having the rough material cut by our gem cutters in Asia.
Gem Industry News
Armed Robber Steals $53M in Jewels at Cannes Hotel
The French Riviera hotel that served as the setting for the film To Catch A Thief, one of the most famous jewel heist movies of all time today was the scene of a bold armed robbery.
The gunman walked into the luxury Carlton Intercontinental Hotel around noon and went to "La Cote" (The Hill). a room housing a temporary exhibit of jewelry by the prestigious Leviev diamond house.
"The thief in his mid-40s entered the room of the exhibition, pulled a Colt .45 out at the employees, stuffed a bag with gems and walked out of the hotel," a Cannes police officer, speaking on condition of anonymity, told ABC News. "We do not know yet if the thief had accomplices, but we are investigating everything. It's a full scale investigation."
"The thief, wearing a cap and a scarf around his neck, threatened employees and unarmed security with a gun," Philippe Vique, deputy prosecutor for Grasse, said. "There was no violence. He grabbed jewelry with diamonds and put them in a bag and walked away."
The thief made off with an estimated $53 million in jewels and diamonds from the gem exhibition.
Jewelry Dealers
From a supply perspective, now is the time to replenish your depleted inventory. If you have some money to invest in inventory - there are deals to be had. And you should have some cash. After all, that depleted inventory was the result of sales.
From a sales perspective, gift giving occasions have not disappeared. Birthdays, anniversaries, and many other reasons to give nice jewelry at a great price just keep on coming. Your customers (and their friends) need what you offer!
We are still in a market where buying has been repressed for several years. You can your marketing strategy to encourage existing customers to buy this year. Offer value and good deals, and...
Be The Quality Jewelry Discounter.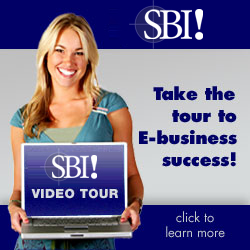 Jewelry Dealers Program
Do you enjoy jewelry and gems?
Do you enjoy talking with friends and friends of friends?
Could you use an extra income source?
Take a look at our great Jewelry Dealers Program.
Carolyn Doyle
~~~~~~~~~~~~~~~~~~~~~~~~~~~~~~
Want to change the e-mail address at which you receive this newsletter?
Want to (gulp) unsubscribe?
and let me know what you want to do.
~~~~~~~~~~~~~~~~~~~~~~~~~~~~~~
The AZGem Gems Newsletter is now distributed through RSS, as well as by e-mail. Use the appropriate button below to add the azgem.com feed to your RSS service.

~~~~~~~~~~~~~~~~~~~~~~~~~~~~~~

AZGem.com is the Web presence of:

The Dorado Company
P.O. Box 8232
Scottsdale, AZ 85252-8232

(C)2013 The Dorado Company All rights reserved.

An az-webs network site