AZGem Gems

August 2014
---
The World's Most Useful
Gem & Jewelry Monthly Newsletter
---
Written by Carolyn Doyle for customers of
The Dorado Company
and other visitors to the azgem.com website who subscribe.
~~~~~~~~~~~~~~~~~~~~~~~~~~~~~~
Share this newsletter with friends and co-workers by printing or forwarding it to them in its entirety.
~~~~~
Sign up for a free subscription to the AZGem Gems monthly newsletter.
To enquire about gems or jewelry...

~~~~~
Back issues of the AZGem Gems newsletter can be accessed by clicking here.
Usable Gems... and a little opinion.
Supercomplication Watches Are Rare
Supercomplication

watches are rare... and expensive. The subject of this month's lead article results from news stories about such a watch that is to be sold at auction by Sotheby's in Geneve, Switzerland, later this year.

These news reports resulted in a series of questions.

Why is it called that? The short answer is because this type of watch is super complicated.

How so? The watch does more than keep time.

How rare are these watches? Some are very rare, and eagerly sought by collectors.

How expensive are they? These watches can sell for millions. Some modern ones, of course, only sell for thousands, but they are not the truly collectibles.
Supercomplication

watches are rare partially because almost all were custom built to a customer's order by hand. This is true for virtually all of the top collectibles.

Patek Phillipe is renowned for crafting watches of the highest quality, with complicated movements.

A complication in a watch is defined by Patek Phillipe as:
A 'complication' is any additional horological function to the display of hours, minutes and seconds.

Complicated watches are assigned to one of two categories:

| | |
| --- | --- |
| | Complications: watches with one or several additional hands that have a timing function such as Annual Calendar, dual time zones, multiple time zones (World Time), power reserve indication, 10-day power reserve, indication of the state of wind of the movement. |
| | Grand complications : watches with astronomical indications such as perpetual calendar (with moon phases), perpetual calendar with fly-back retrograde date, astronomical calendar, small and grand strikes, minute repeater, chronographs and split-seconds chronographs, self-winding Annual Calendar Chronograph, tourbillon chronometer with 10-day power reserve, triple and grand complications, sidereal time, running equation of time, sky chart. |
The sheer number of tiny parts and the clearances between them to allow precise movements, resulted in a timepiece that is 'fatter" than you might expect for a normal watch.
Hundred of tiny parts, crafted to precise tolerances according to advanced mathematical calculations, are required for these multi-function devices.
Supercomplication watches that were (and are) hand build pocket watches, with few exceptions. The number of parts and the space the parts require is part of the reason for this size of timepiece. Another reason is that when many of them were build, that was the style.
With the age of computers, exotic materials, and precision micro-machining, wristwatches featuring several complications are available on the market now.
Watches worn on the wrist were found to he useful by officers during World War One. As wristwatches became more popular, luxury watchmakers like Patek Phillepe began to offer them.
The Henry Graves Supercomplication is described as an 18k gold coach watch with 24 horological complications, including a perpetual calendar, sidereal time, power reserve, moon phases, a chart of the nighttime sky over Mr. Gravesí New York City apartment... complete with the magnitudes of the stars and the Milky Way, a different chronological function for each hour of the day, and a minute repeater whose chimes played the same melody heard in London's Big Ben.

Mr. Graves was a banker, a connoisseur "of beautiful things", and a watch collector of the highest level. It is said that he competed with his friend and fellow collector and automaker, James Ward Packard. Mr. Graves commissioned Patek Philippe to build the world's most complicated watch.

Patek Philippe reportedly took three years of research to design, and then another five to produce the timepiece to Mr. Graves specifications.

Supercomplication

watches are rare and expensive, especially this one. Sotheby's projects the Henry Graves Supercomplication to sell for seventeen million dollars.
Photo Information
Top - Grand Complication watch
Next - Grand Complication watch movement
Next - Grand Complication watch thickness
Next - Grand Complication wristwatch
Next - Henry Graves Supercomplication
Next: - Gem special offer - Peridot - Emerald shape (or octagon, if you prefer). This pair of gems exhibit classic peridot color
Next - Dealer Product Image - Blue Spinel and White Topaz Ring in Sterling Silver
Last - Dealer Program Image - Pink Spinel and Sterling Silver Earrings
A Google search for links or images using keywords such as supercomplication watches or grand complication watches can return some very interesting information and websites.
Gem Offer
Here is this month's special gem deal.
Gem: Peridot, the August birthstone
Color: Peridot green
Quality: Clean
Shape: Emerald
Dimensions: 7 x 5 mm
Weight: 1.00 carat average
Origin: Probably Pakistan / Afghanistan region
Price: $38, plus shipping ($5)
Send me an email (with anti-spam) (carolynatazgemdotcom) and tell me that you want this fine gem.
We keep gem prices low by buying quality gemstone rough worldwide, and having the rough material cut by our gem cutters in Asia.
Gem Industry News
Bidz.com Goes Bankrupt
Jewelry e-tailer Bidz.com ceased operations in June according to court documents. The enterprise grew out of a chain of pawn shops to become a publicly traded company on NASDAQ.
Bidz.com specialized in closeout jewelry in an instant-auction format.
The company was profitable just a few years ago, In 2007 the company reported profits of $18 million from revenues of $187 million. However, complaints alleging fraud, shill bidding, and other questionable business practices helped to create a financial crisis for the company. This led to the company going private in 2012.
Court documents indicate the company possibly owes creditors more than $50,000,000.
Jewelry Dealers
Gift giving occasions are always coming up for your existing customers. Birthdays, anniversaries, and many other reasons to give nice jewelry at a great price just keep on coming. Your customers (and their friends) need what you offer!
As more television jewelry sales sites go under because of questionable business practices, you can continue to offer your customers good value.
Be The Quality Jewelry Discounter.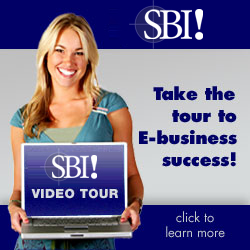 Jewelry Dealers Program
Do you enjoy jewelry and gems?
Do you enjoy talking with friends and friends of friends?
Could you use an extra income source?
Take a look at our great Jewelry Dealers Program.
Carolyn Doyle
~~~~~~~~~~~~~~~~~~~~~~~~~~~~~~
Want to change the e-mail address at which you receive this newsletter?
Want to (gulp) unsubscribe?
and let me know what you want to do.
~~~~~~~~~~~~~~~~~~~~~~~~~~~~~~
The AZGem Gems Newsletter is now distributed through RSS, as well as by e-mail. Use the appropriate button below to add the azgem.com feed to your RSS service.

~~~~~~~~~~~~~~~~~~~~~~~~~~~~~~

AZGem.com is the Web presence of:

The Dorado Company
P.O. Box 8232
Scottsdale, AZ 85252-8232

(C)2014 The Dorado Company All rights reserved.

An az-webs network site