AZGem Gems
September, 2010
---
The World's Most Useful
Gem & Jewelry Monthly Newsletter
---
Written by Carolyn Doyle for customers of
The Dorado Company
and other visitors to the azgem.com website who subscribe.
~~~~~~~~~~~~~~~~~~~~~~~~~~~~~~
Share this newsletter with friends and co-workers by printing or forwarding it to them in its entirety.
~~~~~
Sign up for a free subscription to the AZGem Gems monthly newsletter.
To enquire about gems or jewelry...

~~~~~
Back issues of the AZGem Gems newsletter can be accessed by clicking here.
Usable Gems... and a little opinion.
Gem Faceting History
Gem faceting history is cloaked in mystery and myth.
Some of the mystery arises from basic forms of fashioning pretty crystals that has been practiced as far back in the history of man as today's science allows us to see. Drilled and faceted stones have been found at numerous archaeological sites. Water-worn (tumbled) and cabochon stones are also found... but that subject is for another time.
At least some of the myths surrounding this subject can be attributed to misinformation spread by those jealously guarding the secrets of their craft.
Gem Faceting History, the subject of this month's lead article resulted from a reader's question. She had been curious after reading the July article, American Jewelry History.
After conducting research and talking with a couple of cutters and other industry figures, I came away with enough information to author this article... but it is probably equal parts fact and speculation.
Because many gem crystals occur with natural flat crystal faces (such as the beryl crystal below), early man probably polished these faces on other, harder rocks.
There is evidence to suggest that some early gems were shaped along natural cleavage lines by knapping, the same technique used to fashion stone spear points.
Later, man used grinding and polishing stones mounted in machines that turned them horizontally and were turned by water or human power. This technical advancement led to:
flat(er) facets

more facets

more precise location of facets

better polished facets through the use of polishing grits

more beautiful gems available
Gem faceting history indicates faceted gems became fashionable in European royal courts in the late 1200's, I suspect the horizontal faceting wheel and related advancements led to the availability and then the popularity of faceted gems.
Around the year 1400, painters in Italy and other European centers of art were experimenting with the manipulation of light... and the illusion of depth in paintings using light and shadow.
Gem fashioning and the jewelry arts were also located in these art centers. Soon, the manipulation of light in gems became a central theme of cutters. This led directly to new gem shapes and facet arrangements.
This seems to be the time when it was recognized that different facet angles and arrangements needed to be employed for different gems. Refraction and reflection could now be measured, even though they were not completely understood.
From those early days through today, advancements in technology, techniques, equipment, and even new gems has continued unabated. Today's gem cuts are the finest the world has ever seen.
Computer controlled cutting machines, laser technology and other advancements are used to produce quantities of beautiful gems for commercial jewelry lines... but for me, I prefer the work of an artisan using a modern bench-top faceting machine and great attention to detail
As you can see, these modern bench-top faceting machines offer precise control of facet angles, and the artisan applies the knowledge, skill, and polishing agents to produce fine gems.
Photo Information
Top - Faceted pink spinel
Next - Beryl crystal (aqua) displaying natural crystal faces
Next - Two modern bench-top faceting machines
Below - The "world's largest emerald"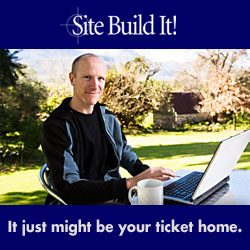 .
A Google search using keywords such as european gem faceting or gem faceting regions can return some very interesting information and artisan websites.
Gem Industry News...
World's Largest Emerald?
Is it the world's largest rough emerald? How much is it worth? Who is the legitimate owner of this huge stone?
These questions and provocative headlines mark the trail of the Bahia Emerald.
The quality and value or the emerald seems to be highly speculative. A 2008 news story is an example...
Sheriff's investigators recover $370-million emerald
The Los Angeles County Sheriff's Department has recovered a stolen 850-pound emerald. The emerald's value has been estimated to be $370 million.
The stone, known as the "Bahia Emerald," was mined in Brazil and is reputed to be the largest... or the second-largest stone of its kind in the world. The huge stone, which was once auctioned on EBay, has also been the focus of numerous lawsuits.
The emerald was stolen from a secured vault in South El Monte, California, in September and later warehoused in Las Vegas, according to theLos Angeles County Sheriff's Department
"The way it was stolen was through falsification of paperwork," Lt. Thomas Grubb said. "They flimflammed some papers and were able to get it released from the vault."
The investigation first led sheriff's officials to the Northwest and then to Las Vegas, Nevada. On Dec. 19, sheriff's investigators arrived in Las Vegas with a court order and took possession of the stone. No arrests were made.
The emerald has since been transported back to Los Angeles County and will remain in the custody of the Sheriff's Department until the matter of its ownership is resolved.
"A judge is going to have to rule on who the rightful owner is," Grubb said. "We got one side telling us it belongs to them, and another side saying no, it belongs to us."
The latest follow-up news article continues the mix of news, misinformation and speculation...
A quest to regain the world's largest emerald
SAN JOSE, CA. -- The precious stone weighs 840 pounds, or 180,000 carats, if you were thinking of polishing it up and putting it on your finger. It has been appraised for as much as $925 million, and sold for as little as $60,000.
Los Angeles Superior Court Judge John A. Kronstadt has set a Sept. 8 civil trial date for a case that has been anything but. Five rivals have chased the emerald across nine years and two continents. And when the judge's gavel comes down next month, the two key players in the bizarre case will be Ken Conetto of San Jose, Calif., and Anthony Thomas of Morgan Hill, Calif. - former friends who now despise each other.
Antagonists for the past two years, Thomas and Conetto are opposites in every discernible way except their passion for emeralds. Thomas, 46, is a smooth operator, whose taste for exotic business deals has led to his involvement in an unusual number of lawsuits. The gravel-voiced Conetto, 67, bears a remarkable resemblance to Uncle Fester of the Addams Family, and has lived the past 38 years in an industrial part of San Jose in a mobile home park.
Conetto recently decided that if he wins custody of the Bahia Emerald in court, he wants to donate part of the proceeds to a local clinic. "After I told the lady who runs the place my plan," Conetto recalled, "she asked whether I would mind if they had a psychiatrist take a look at me."
The same thought has occurred to more than one member of the rascal rodeo that's been chasing the meteorite-sized emerald since it was discovered in 2001 by a pair of Brazilian miners. "I've been practicing law for 30 years, and I've never seen anything like this," said Thomas' attorney, Jeffrey Baruh, of the dispute. "It's been past incredible at times."
The Bahia Emerald was discovered in that eastern Brazilian state by Ruy Saraiva Filho and Elson Alves Ribereiro, who had a handshake agreement with Conetto to split everything three ways. Conetto had met the Brazilians after decades of mining for precious metals and minerals in Nevada, and his fondness for doing business on the strength of a handshake would soon prove fateful.
After being transported to Sao Paulo, the emerald was taken to a private home, where Conetto summoned Thomas from California to see it. When the gigantic stone was unveiled for Thomas, he asked to have his picture taken with his arm around it. In the photograph, Thomas appears to be hugging a piece of Samsonite luggage.
"Mr. Thomas was very much taken with the emerald," said Baruh, an attorney at the firm Adleson, Hess & Kelly. "He had already bought a fairly large one from the Brazilians, and the idea was, 'Now you can have a set.' "
It is at this point that several conflicting versions of what happened emerge.
Thomas claims he offered to pay Filho, Ribereiro and Conetto $60,000 for the huge stone, and subsequently wired them the money. Conetto insists he never sold it. "Thomas stands alone in that understanding of the transaction," says Eric Kitchen, Conetto's attorney.
No matter whose account you believe, for the next four years, until 2005, the world's biggest emerald sat in someone's garage in Brazil. Thomas thought it was stolen and would not see it again for seven years. In late 2008, after a sheriff's detective from Los Angeles pulled the stone out of a vault in Las Vegas, one of his brothers called and told him to turn on CNN. "Your emerald is on TV," he said.
The stone was shipped to San Jose in 2005 and used as a "collateral asset" for a large loan, according to Conetto's attorney. Its value had been set at nearly a billion dollars in the original appraisal, conducted in Brazil years ago. But because, even nine years after it was found, the Bahia Emerald has never been sold, its true value is not yet established. At one point, the emerald was placed on eBay at a "Buy It Now" price of $75 million.
Jewelry Dealers
An ailing economy is an opportunity for independent jewelry dealers.
We all know the economy isn't as poor as the news people indicate, as they focus on the worst of it. Our own, and our neighbors circumstances are a better barometer.
People still want and need jewelry. Gift occasions, people building and refreshing their wardrobe, and see it - like it - buy it purchases are all sales opportunities for you.
An ailing economy isn't a deal killer when you offer quality, service, and low prices.
Sponsored Ad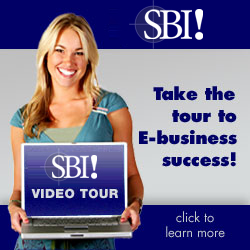 Jewelry Dealers Program
Do you enjoy jewelry and gems?
Do you enjoy talking with friends and co-workers?
Could you use an extra income source?
Take a look at our great Jewelry Dealers Program.
Carolyn Doyle
~~~~~~~~~~~~~~~~~~~~~~~~~~~~~~
Want to change the e-mail address at which you receive this newsletter?
Want to (gulp) unsubscribe?
and let me know what you want to do.
~~~~~~~~~~~~~~~~~~~~~~~~~~~~~~
The AZGem Gems Newsletter is now distributed through RSS, as well as by e-mail. Use the appropriate button below to add the azgem.com feed to your RSS service.

~~~~~~~~~~~~~~~~~~~~~~~~~~~~~~
AZGem.com is the Web presence of:

The Dorado Company
P.O. Box 8232
Scottsdale, AZ 85252-8232
(C)2010 The Dorado Company All rights reserved.