AZGem Gems
September 2011
---
The World's Most Useful
Gem & Jewelry Monthly Newsletter
---
Written by Carolyn Doyle for customers of
The Dorado Company
and other visitors to the azgem.com website who subscribe.
~~~~~~~~~~~~~~~~~~~~~~~~~~~~~~
Share this newsletter with friends and co-workers by printing or forwarding it to them in its entirety.
~~~~~
Sign up for a free subscription to the AZGem Gems monthly newsletter.
To enquire about gems or jewelry...

~~~~~
Back issues of the AZGem Gems newsletter can be accessed by clicking here.
Usable Gems... and a little opinion.
Jewelry Making With Affordable Metal Alloys
Jewelry making with affordable metal alloys has become popular. The prices of platinum and gold jewelry have climbed beyond what many think is affordable for everyday jewelry wear. Many consumers (and therefore some designers and jewelry makers are looking for new alternatives.
Many jewelry buyers want the look of yellow gold or white gold or silver, plus, they want their jewelry to have beautiful, affordable, natural gems. That's what I'm hearing from custom designers, and others.
The customer wants to know...
I recently looked at a piece of jewelry at (a chain jeweler). The tag said the gems were natural and the metal was alloy. What alloy is used in jewelry?
Jewelry making with affordable metal alloys are again becoming common. These alloys may be produced by the jewelry maker, or, in the case of most custom and small volume jewelry makers, purchased from a supply house. I think the proper way to begin an answer to the question here is to define the pertinent terms:
Elements are the discrete building blocks of nature. Most everyone learned about the basic chemical elements in school. The Periodic Table linked here allows the user to click on an element. Clicking will bring up a window with details about that element.
Metal Alloys are mixtures of two or more metallic elements.
Precious Metals commonly used in jewelry include gold, platinum, and silver.
Precious Metal Alloys used in jewelry are mixtures of precious metals and/or base metals. For example, 14 Karat gold is 58% gold with (usually) silver and copper added..
Base Metals as the term is used in the jewelry industry are any non-precious metal.
Affordable Metal Alloys are usually base metal alloys with an electroplating of gold, silver, nickel, or rhodium.
Jewelry making with affordable metal alloys has been used for centuries with good success. Good looking, serviceable jewelry alloys have been developed in years past. Some of these alloys and associated casting and fabrication techniques have continued to be used and refined right up to the present. The top photo shows an easily affordable copy of fine jewelry, using natural gemstones and an affordable metal alloy.
There are numerous alloys used in jewelry and watches. We are all familiar with stainless steel. It is employed extensively in watches and bracelets.
Some of the other affordable alloys used in jewelry making include
Brass - A mix of copper and zinc. Varying the proportions of each can produce red brass or yellow brass.

German Silver (nickel silver) contains no silver. It is a mix of nickel, copper and zinc

.

Pewter is a mix of tin with variable amounts of copper and antimony.

Variations - There are also a number of "white" jewelry alloys containing tin, bismuth,. cadmium, and/or indium. Some of the older alloys also contained lead, but modern alloys spurn the use of lead for health reasons.

Some base metal alloy jewelry incorporate artificial (simulated) stones. These pieces are rightfully termed "costume jewelry. " Some base metal alloys incorporate synthetic stones (lab grown stones with essentially the same chemical composition as natural gems). These jewelry pieces are a step above costume jewelry.

Jewelry making with affordable metal alloys and natural colored gems are another step up the quality latter. Fine jewelry tops the quality jewelry latter, by using platinum or gold alloys.

Jewelry making with affordable metal alloys and natural colored gems are now being offered alongside fine jewelry. These attractive jewelry pieces are being included in the display cases of chain stores and jewelry shops, and in the portfolio of designers. I am aware of a few designers offering numbered, limited edition, jewelry pieces using these materials.

Photo Information

Top - Affordable copy of a fine jeweler's design, using natural gems and rhodium plated base metal.

Next - Garnet and white beryl gems in an affordable alloy ring mounting.

Next - Natural gems in a white metal alloy tiara. This photo came from a want-to-be vendor. The photo is obviously enhanced to indicate sparkling gems.

Next - Yellow gold plated brass allow pendant with natural gemstones.

Below - Gem Special Offer - Sapphire Marquise

Next - Rare, intense yellow diamond

Lower -Graceful open heart pendant with gemstone.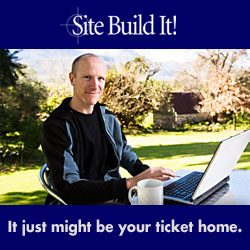 A Google search using keywords such as citrine hardness or citrine colors can return some very interesting information and websites.
Gem Offer
Readers have requested that I offer a special deal on a different gem oreasily affordable finished jewelry piece in each newsletter.
We keep gem prices low by buying quality gemstone rough worldwide, and having the rough material cut by our gem cutters in Asia.
I have a petite yellow sapphire in the very popular marquise shape for you this month
| | |
| --- | --- |
| | Sapphire |
| | Canary color |
| | Shape: Marquise |
| | Size: Approximately 7 mm x 3.5 mm |
| | Parcel size: One only |
| | Price: $36 for the gem |
Send me an email (with anti-spam) and tell me that you want this large citrine parcel. This price is what we paid for them 10 years ago. I can only sell 10 strands at this price.
For those who missed out on the April special, I now have received several matched pairs from the cutter. The April feature was a matched pair of flawless and colorless (white) zircons, the recognized natural substitute for diamonds.
Gem Industry News
This 32-Carat, "Fancy Vivid" Yellow Diamond Goes To Auction
Estimated value is $6 million to $8 million
Christie's New York will offer this 32.77 carat pear shaped flaming yellow diamond at the October 18, 2011, jewelry auction. The gem is known as the Vivid Yellow.
The outstanding color, saturation, and large size of this incredibly rare gem enhance itís value. It is expected to go for between 6 million and 8 million US dollars.
It is estimated that only 1 in 10 million diamonds possess a color pure enough to qualify for the Gemological Institute of Americaís "fancy vivid" grade.
Jewelry Dealers
An ailing economy is an opportunity for independent jewelry dealers to help their customers... and to help themselves. It's not too early to talk about holiday and Christmas gifts.
People still want and need jewelry. Gift occasions, people building and refreshing their wardrobe, and see it - like it - buy it purchases are all sales opportunities for you.
An ailing economy isn't a deal killer when you offer quality, service, and low prices.
Be The Quality Jewelry Discounter.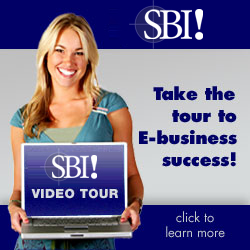 Jewelry Dealers Program
Do you enjoy jewelry and gems?
Do you enjoy talking with friends and co-workers?
Could you use an extra income source?
Take a look at our great Jewelry Dealers Program.
Carolyn Doyle
~~~~~~~~~~~~~~~~~~~~~~~~~~~~~~
Want to change the e-mail address at which you receive this newsletter?
Want to (gulp) unsubscribe?
and let me know what you want to do.
~~~~~~~~~~~~~~~~~~~~~~~~~~~~~~
The AZGem Gems Newsletter is now distributed through RSS, as well as by e-mail. Use the appropriate button below to add the azgem.com feed to your RSS service.

~~~~~~~~~~~~~~~~~~~~~~~~~~~~~~

AZGem.com is the Web presence of:

The Dorado Company
P.O. Box 8232
Scottsdale, AZ 85252-8232

(C)2011 The Dorado Company All rights reserved.

An az-webs network site