AZGem Gems

September 2012
---
The World's Most Useful
Gem & Jewelry Monthly Newsletter
---
Written by Carolyn Doyle for customers of
The Dorado Company
and other visitors to the azgem.com website who subscribe.
~~~~~~~~~~~~~~~~~~~~~~~~~~~~~~
Share this newsletter with friends and co-workers by printing or forwarding it to them in its entirety.
~~~~~
Sign up for a free subscription to the AZGem Gems monthly newsletter.
To enquire about gems or jewelry...

~~~~~
Back issues of the AZGem Gems newsletter can be accessed by clicking here.
Usable Gems... and a little opinion.
Kashmir Sapphires
Kashmir sapphires, an interesting subject for this month's newsletter.
A reader asks... "What can you tell me about the Kashmir sapphires coming from China? I'm told Kashmir is the name of a specific sapphire mine. I also see references to Kashmir sapphires from Madagascar, Africa, and Sri Lanka."
My response to her question includes:
| | |
| --- | --- |
| | Some descriptive information unique to these gems |
| | A bit of geography |
| | A short chronicle of Central Asian history |
| | And a little opinion.. |
Kashmir sapphires are widely recognized in the gem industry as the finest examples of blue sapphires. A connoisseurs description of these gems tells us they "possess a superb, highly saturated, violet-tinged blue color, and a velvety, or sleepy quality."
A more clinical description tells us these gems possess their "sleepy" appearance due to minute, hair-like rutile inclusions. The rough crystals can occur in large sizes, but many crystals are color zoned.
The Kashmir sapphire photo above exhibits the saturated color and inclusions typical of these gems. The photo below shows a gem that comes close, but the difference in appearance is discernable.
Kashmir sapphires seldom appear on the market today. An occasional gem may appear at auction in a piece of jewelry or as an uncounted collector gem.
The reason for this is the sapphire deposit was discovered, and then mined out, within a short time in the 1880's. Reportedly, a landslide exposed the deposit, and local inhabitants soon noticed the beautiful blue rocks in the rubble of the landslide. They began gathering, and then trading the stones to people outside the region.
As you would expect, the local potentate, the Maharajah of Kashmir became aware of the stones' existence, and their value. The Maharajah took possession of the stones, and the mountainside where the stones were found. His representatives traced the origin of the stones from the landslide rubble back to what became the mine site. Reportedly, a number of the rough crystals were "the size of an eggplant" and of a saturated blue color.
Kashmir sapphires soon became the most coveted of all the blue gems. Although the mine was worked heavily during the 1880's depleted in about five years, rumors of the occasional piece of rough being discovered in the landslide rubble persist.
Kashmir is part of the northern-most state of India (Jammu and Kashmir). The Kashmir region includes a high mountain valley that lies along the Indian border with Pakistan.
Kashmir history is extensive. Much of it is related to religions. Sanskrit scholars were here when history was first being recorded. Later the Buddhist held sway, before 400 AD and for a period after that. They were later joined by Hindu inhabitants. In the 1300's, the Muslims began to immigrate from Swat, near the Afghanistan border. Sikhs also became part of the ethnic and religious mix
Kashmir is unique in that it has been ruled by Hindu kings, Maharajahs, Sultans, Slikh Rajas, British monarchs, and now the Prime Minister of India, and/or the Prime Minister of Pakistan.
In 1947 the British granted the British Indian Territories independence, and aided in the formation of an interim government. The British Indian territories gained independence in 1947, after being partitioned into the Union of India and the Dominion of Pakistan.
This partitioning triggered one of the largest mass migrations ever recorded in modern history, with a total of possibly 12 million Hindus, Sikhs and Muslims moving between the newly created nations of India and Pakistan, both of which gained independence in August, 1947.
Pakistan and India could not agree on which country Kashmir would join. After long struggles and at least three wars, Kashmir is divided between Muslim Pakistan and Hindu India. This dispute continues today.
Kashmir sapphires is a term used by some to describe a gem's appearance today. This usage refers not to the gem's origin, but rather to how it looks.
Personally, I am entirely satisfied with the beautiful, saturated blue sapphires coming from Africa and Sri Lanks today. Rather than the soft, sleepy appearance of the Kashmirs, they can be very lively.
Kashmir sapphires are interesting, but largely unattainable. That's OK because the gems available today fit our taste and lifestyle.
Photo Information
Top - Kashmir sapphire, no treatment, cushion shape
Next - Sapphire, heated, advertised as a "Kashmir blue" sapphire
Next - Kashmir region map
Next - Blue Sapphire round, from Tanzania, heated, lively
Next - Blue Sapphire oval, from Tanzania, heated, lively
Lower -Gem Special Offer - Sapphire marquise in cornflower blue
Next - Dealer Product Image - Chrome Diopside and White Topaz Ring in Sterling
Last - Dealer Program Image - Pink Spinel and Sterling Silver Earrings
A Google search using keywords such as kashmir sapphire museum or kashmir history can return some very interesting information and websites.
Gem Offer
Here is this month's special gem deal.
This gorgeous marquise shaped cornflower blue sapphire displays very good color, good clarity, and will make a stunning ring with accent stones.
Gem: Natural Sapphire
Color: Excellent cornflower blue
Clarity: VVS
Shape: Marquise
Weight 1.30 carats
Size: 9.54 x 4.54 mm
Price: $100
Send me an email (with anti-spam) and tell me that you want this fine gem.
We keep gem prices low by buying quality gemstone rough worldwide, and having the rough material cut by our gem cutters in Asia.
Gem Industry News
Conflict Gold Rule Has Unintended Impact
Many well intended - but poorly thought out - surprises are apparently buried in the massive Dodd-Frank financial reform act. This surprise is a requirement that the Securities and Exchange Commission must develop a rule on how public companies should report their procedures for avoiding "conflict minerals" from the eastern Democratic Republic of the Congo... and surrounding countries.
The SEC has now developed the rule, but even when the rule was in the draft stage, mining companies began pulling out of the target countries. Their exit has caused many legitimate mineworkers to lose their jobs.
Gold, tungsten, tin, and tantalum are the "conflict minerals" that are reportedly funding the continuing civil unrest in eastern Democratic Republic of the Congo.
Gold, of course, is the metal of concern to the jewelry industry. compliance with the new "procedures for avoiding conflict minerals" regulations will add to the overhead costs of companies dealing in, or using gold.
Upward pressure on gold prices is an additional challenge to the industry, and especially to retail jewelers.
Jewelry Dealers
A struggling economy is an opportunity for independent jewelry dealers.
People still want and need jewelry. Gift occasions, the people building or refreshing their wardrobe, and see it - like it - buy it purchasers are all potential customers for you.
An ailing economy isn't a deal killer when you offer quality, service, and low prices.
Be The Quality Jewelry Discounter.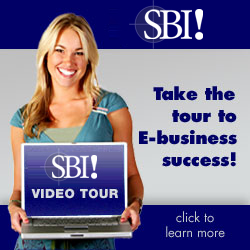 Jewelry Dealers Program
Do you enjoy jewelry and gems?
Do you enjoy talking with friends and friends of friends?
Could you use an extra income source?
Take a look at our great Jewelry Dealers Program.
Carolyn Doyle
~~~~~~~~~~~~~~~~~~~~~~~~~~~~~~
Want to change the e-mail address at which you receive this newsletter?
Want to (gulp) unsubscribe?
and let me know what you want to do.
~~~~~~~~~~~~~~~~~~~~~~~~~~~~~~
The AZGem Gems Newsletter is now distributed through RSS, as well as by e-mail. Use the appropriate button below to add the azgem.com feed to your RSS service.

~~~~~~~~~~~~~~~~~~~~~~~~~~~~~~

AZGem.com is the Web presence of:

The Dorado Company
P.O. Box 8232
Scottsdale, AZ 85252-8232

(C)2012 The Dorado Company All rights reserved.

An az-webs network site