AZGem Gems

September 2013
---
The World's Most Useful
Gem & Jewelry Monthly Newsletter
---
Written by Carolyn Doyle for customers of
The Dorado Company
and other visitors to the azgem.com website who subscribe.
~~~~~~~~~~~~~~~~~~~~~~~~~~~~~~
Share this newsletter with friends and co-workers by printing or forwarding it to them in its entirety.
~~~~~
Sign up for a free subscription to the AZGem Gems monthly newsletter.
To enquire about gems or jewelry...

~~~~~
Back issues of the AZGem Gems newsletter can be accessed by clicking here.
Usable Gems... and a little opinion.
Color of the Year Emerald Green
Color of the Year Emerald Green was chosen by the Pantone Color Institute®. Pantone is widely recognized as The Experts on color.
As their literature says, Pantone LLC, is the world-renowned authority on color and provider of color systems and leading technology for the selection and accurate communication of color across a variety of industries. The Pantone name is known worldwide as the standard language for color communication from designer to manufacturer to retailer to customer. Pantone is a wholly owned subsidiary of X-Rite, Incorporated, a manufacturer of color management products.
Pantone describes the color as "Lively. Radiant. Lush… A color of elegance and beauty that enhances our sense of well-being, balance and harmony."
Most often associated with brilliant, precious gemstones, the perception of Emerald is sophisticated and luxurious. Since antiquity, this luminous, magnificent hue has been the color of beauty and new life in many cultures and religions. It's also the color of growth, renewal and prosperity – no other color conveys regeneration more than green. For centuries, many countries have chosen green to represent healing and unity.
"Green is the most abundant hue in nature – the human eye sees more green than any other color in the spectrum," said Leatrice Eiseman, executive director of the Pantone Color Institute®. "As it has throughout history, multifaceted Emerald continues to sparkle and fascinate. Symbolically, Emerald brings a sense of clarity, renewal and rejuvenation, which is so important in today's complex world. This powerful and universally appealing tone translates easily to both fashion and home interiors
Pantone is very specific in defining colors. 17-5461 is the official ID for the color Emerald That translates to RGB (Red-Green-Blue) code R1 G152 B117, HTML (hyper text markup language) code #019875, and CMYK (Cyan-Magenta-Yellow-Black) C83 M17 Y68 K2.
Here are comments excerpted from the company's commentary on the color Emerald.
Emerald for Fashion
The prevalence of green has been steadily rising for several seasons, especially in the fashion and couture markets, and even on the red carpet. Appropriate for every occasion, Emerald's classic elegance makes for striking and irresistible women's formal and everyday wear as well as accessories. Emerald also makes a strong statement in men's sportswear, knitwear and ties
Emerald for Beauty
Equally harmonious on the cosmetic color wheel, Emerald dramatizes all eye colors as it beautifully enhances green eyes, is compatible to blue eyes, emphasizes the green undertone in hazel eyes and intensifies brown eyes to make them appear deeper. Emerald is also a perfect complement to peaches, pinks, roses, ruby reds and aubergines – offering a variety of lipstick and blush options. For those who want to sparkle and stand out, Emerald is the perfect punctuation point in nail color because of its complementary nature.
Emerald for Interiors
Enhance your sense of well-being at home by rejuvenating the interior with Emerald paint, accents and accessories. This jewel-like hue will create a luxurious feel in an entryway, powder room, dining room or study, and bring life to a living room as an accent wall. Add a splash of color to the kitchen and dining room areas with Emerald dinnerware, stemware and appliances.
Those of us who are interested in jewelry and gemstones are familiar with the color of emeralds. A few other gems also come in this color. Diopside, tsavorite garnet, jade, and some varieties of apatite and flourite.
Color Pairing of Gemstones
Monochromatic
Warm and Cool
Jewel Tones
emerald - jade
emerald - turquoise
emerald - rose
emerald - wine
emerald - amethyst
The chart above suggests some gem colors that go well with emerald green.
Color of the Year Emerald Green clothing worn with jewelry featuring gems of these colors is a suggestion of at least one fashion consultant.
The color pairing in the chart were developed by Stuller Settings, a provider of jewelry making supplies and components. I believe the idea of gemstone color pairing was to combine the colors in the same jewelry piece, or in different pieces that can be worn together.
Color of the year emerald green has proven to be a sound choice. The color is quite popular according to reports, and in the language of the trade... Emerald color "has legs, and promises to be around for several more years".
Photo Information
Top - Color of the Year Emerald Green pear shaped gemstone
Next - Color of the Year Emerald Green color chip from Pantone
Next - Color of the Year Emerald Green swatch
Next - Color pairing of gems with emerald
Next: - Emerald green apatite piece of rough from Madagascar (called emeraude)
Next: - Gem special offer - Amethyst Marquise
Next - Dealer Product Image - Blue Spinel and White Topaz Ring in Sterling Silver
Last - Dealer Program Image - Pink Spinel and Sterling Silver Earrings
A Google search for links or images using keywords such as pantone color of the year fall 2013 can return some very interesting information and websites.
Gem Offer
Here is this month's special gem deal.
Gem: Amethyst
Color: Royal purple
Quality: Gem
Shape: Marquise
Size: 15.7 x 8.7 mm
Weight: 4.07 carats
Price: $81
Send me an email (with anti-spam) (carolynatazgemdotcom) and tell me that you want this fine gem.
We keep gem prices low by buying quality gemstone rough worldwide, and having the rough material cut by our gem cutters in Asia.
Gem Industry News
Largest J.C. Penney Shareholder Sells Entire Stake
Pershing Square Capital Management, an "activist" Hedge Fund, has sold its entire 18 percent interest in the struggling retailer, J.C. Penney.
The 39.1 million shares were reportedly sold for about $470 million, or about half of the Fund's initial investment.
The stock sale came two weeks after Pershing Square's manager Bill Ackman left the J.C. Penney Board of Directors, reportedly after a disagreement over top management's direction. Ackerman.
All of this does not bode well for the retailers business outlook. Poor management, competition, and the weak economy may well claim another victim in the not-too-distant future.
Jewelry Dealers
From a supply perspective, now is the time to replenish your depleted inventory. If you have some money to invest in inventory - there are deals to be had. And you should have some cash. After all, that depleted inventory was the result of sales.
From a sales perspective, a still ailing economy is an opportunity for independent jewelry dealers to help their customers... and to help themselves. It's not too early to talk about holiday and Christmas gifts.
People still want and need jewelry. Gift occasions, people building and refreshing their wardrobe, and see it - like it - buy it purchases are all sales opportunities for you.
You are the one that offers quality, service, and low prices.
Be The Quality Jewelry Discounter.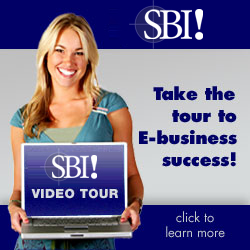 Jewelry Dealers Program
Do you enjoy jewelry and gems?
Do you enjoy talking with friends and friends of friends?
Could you use an extra income source?
Take a look at our great Jewelry Dealers Program.
Carolyn Doyle
~~~~~~~~~~~~~~~~~~~~~~~~~~~~~~
Want to change the e-mail address at which you receive this newsletter?
Want to (gulp) unsubscribe?
and let me know what you want to do.
~~~~~~~~~~~~~~~~~~~~~~~~~~~~~~
The AZGem Gems Newsletter is now distributed through RSS, as well as by e-mail. Use the appropriate button below to add the azgem.com feed to your RSS service.

~~~~~~~~~~~~~~~~~~~~~~~~~~~~~~

AZGem.com is the Web presence of:

The Dorado Company
P.O. Box 8232
Scottsdale, AZ 85252-8232

(C)2013 The Dorado Company All rights reserved.

An az-webs network site