AZGem Gems

September 2014
---
The World's Most Useful
Gem & Jewelry Monthly Newsletter
---
Written by Carolyn Doyle for customers of
The Dorado Company
and other visitors to the azgem.com website who subscribe.
~~~~~~~~~~~~~~~~~~~~~~~~~~~~~~
Share this newsletter with friends and co-workers by printing or forwarding it to them in its entirety.
~~~~~
Sign up for a free subscription to the AZGem Gems monthly newsletter.
To enquire about gems or jewelry...

~~~~~
Back issues of the AZGem Gems newsletter can be accessed by clicking here.
Usable Gems... and a little opinion.
The Tanzanite Gem Market
The Tanzanite Gem market has been strong for forty years. There is good reason for this gem's popularity. It has the characteristics of a precious gem... overall beauty, amazing color, and rarity, just to name a few.
The Tanzanite Gem market is now maturing, and it seems to be stabilizing.
The gem was discovered in the Merelani Hills of northeastern Tanzania, in 1967, and introduced to the gem and jewelry industry soon thereafter. By 1970 the general public had become aware of this new, beautiful, and very rare gem.
Tanzanite demand began to build, and prices increased steadily over much of the next four decades. This blue-violet gem was, and continues to be featured in high-end jewelry pieces;
Prices followed the law of supply and demand. And there was great demand. In the very early days, the rough stones could be found loose in areas where rocks, gravel, and soil had eroded from the hills and collected. Soon it became necessary to dig for the rough stones in the host rock. These diggings evolved into artisan mines - simple pit mines worked by family groups of the local Masai tribe.

To increase supply to meet demand, capital investment was needed. A lot of money was required to consolidate some of the

artisanal mines to make mechanized mining feasible, and to deal with evolving government regulations..

As the pit mines became hard rock tunnel mines, more expensive sophisticated mining techniques, equipment, and safety practices became necessary. These larger mining operations chased the blue stones ever deeper into the earth.

The Tanzanite Gem market needed to fill the demand of consumers, who continued to hunger for top gem quality stones set in rings, neckwear, and earrings.
As with everything else, there are limits. Limits to how deep the mine shafts can go, and limits to how much gem material Mother Nature created within these hills.
There are also limits as to how much of the gem material is truly gem quality. And there are limits in the market, price limits, and market saturation limits that reduce demand.
There are indicators that all - or at least most - of these limits are being reached
The Tanzanite Foundation is shutting down!
For the next part of this narrative, we need to refer to the aftermath of the September 11, 2001, attacks on the United States by al-Qaeda.
During the investigations that followed the attacks, it became know that al-Qaeda received substantial funding by controlling a significant portion of the trade in tanzanite. Working the supply "pipeline" between the mines and the European gem and jewelry markets was a lucrative black market operation for the terrorist network.
One of the major tanzanite mining and marketing operators looked at this problem and created a solution. Tanzanite One, a division of Richland Resources Ltd organized an industry meeting during the 2003 Tucson Gem Shows, (While I was at the American Gem Trade Association show on the days the meeting was held, I did not attend, as I have never been a major dealer in tanzanite.)
The meeting resulted in the creation of the Tucson Tanzanite Protocol (TTP), and the Tanzanite Foundation. A primary benefit to the industry is that 90% of tanzanite since produced is ethically mined and delivered to market, denying terrorist front men any piece of the action.
Before the controlled, documented transmittal of gem rough from the mines in the wild northeastern section of Tanzania to European, Asian, and American gem markets, many stones were smuggled across borders.
The Merelani Hills is near Mount Kilimanjaro and the Kenyan border. This is open, wild country on both sides of this border.. Those who blend in come and go with near impunity.
Mount Kilimanjaro dominates the landscape and can be seen from hundreds of kilometers in all directions.
Now that the supply chain has become regulated by the industry, and prices have retreated somewhat, the Tanzanite Foundation is shutting down. Jewelry industry news website jckonline.com reports that the foundation will cease operations on August 31, 2014. The news report quotes executive director Hayley Henning ...
"The decision to close was based on economics—tanzanite's prices have been at all-time lows—as well as poor production, repeated problems with illegal miners and theft, and other factors."
"I'm proud of our accomplishments—not only in promoting tanzanite, but in the social responsibility arena where we've made a huge difference to the lives of the local community outside the tanzanite mining area."
The Tanzanite Gem market will continue to evolve as conditions change. Maybe the miners will come across favorable geology in the region and discover new deposits of this very popular gem.
Photo Information
Top - Tanzanite trillion example
Next - Tanzanite and diamond estate piece
Next - Tanzanite and diamond high end auction item
Next - London gemstone dealers
Next - Mount Kilimanjaro view from Tanzania mining camp
Next - Mount Kilimanjaro view from Kenya
Next - Tanzania border map
Next - Tanzanite trillion example
Next: - Gem special offer - Topaz - A matched pair of gem quality, round topaz gemstones in Top Swiss Blue color.
Next - Industry News - Csarite, a rare, color change gem from Turkey
Next - Dealer Product Image - Blue Spinel and White Topaz Ring in Sterling Silver
Last - Dealer Program Image - Pink Spinel and Sterling Silver Earrings
A Google search for links or images using keywords such as tanzanite mining or tanzanite identification can return some very interesting information and websites.
Gem Offer
Here is this month's special gem deal.
Gem: Topaz, blue... the December birthstone
Color: Top Swiss Blue topaz
Quality: Gem
Shape: Round
Quantity: 2 - Matched pair
Dimensions: 7 mm
Weight: 1.26 carat average (each gem)
Price: $25, plus shipping ($5)
Send me an email (with anti-spam) (carolynatazgemdotcom) and tell me that you want this fine gem.
We have other shapes, sizes, and shades of blue topaz available.
We keep gem prices low by buying quality gemstone rough worldwide, and having the rough material cut by our gem cutters in Asia.
Gem Industry News
Milenyum Mining Donates Large Csarite Gems to GIA Museum
Milenyum Mining Limited recently donated two rare CSARITE® gemstones to the Gemological Institute of America (GIA) museum in Carlsbad, California. CSARITE® is a natural color change gemstone actively mined at only one global source deep in the Anatolia Mountains of Turkey. A 37.29-carat Wobito® oval and an especially large 115.57-carat cabochon gem that also exhibits chatoyancy, otherwise known as the cats eye effect, as well as a collection of 30 additional CSARITE® gemstones in a variety of sizes, shapes and cuts were given to the Institute.
"Only about 40 to 50 percent of the rough material is suitable enough to be considered for faceting," explained Murat Akgun, the president of Milenyum Mining Limited. "Of that amount, 98 percent is lost in the cutting process. GIA's appreciation for fine, rare gemstones makes it an especially appropriate home for these gems."
"The beautiful, large oval and cabochon gems are truly display quality pieces," stated Ottaway. "And with more and more of this unusual material available in the marketplace, we very much appreciate having this assortment of gemstones to share with our students, researchers and visitors."
About MML
MML is the world's only source supply of CSARITE®, a natural, unenhanced color-change gemstone. Responsible for cutting and marketing of this phenomenal gemstone, MML's mission is to introduce gem and jewelry connoisseurs around the globe to CSARITE®'s unique beauty and rarity. MML is a member of The International Colored Gemstone Association. CSARITE® will be available for wholesale purchase at the September Hong Kong Jewellery & Gem Fair, AWE #10U31. For appointments contact info-at-courtneycollection.com or call 323.938.2373. Visit www.csarite.info for a list of authorized distributors and retailers.
About GIA
An independent nonprofit organization, GIA (Gemological Institute of America), established in 1931, is recognized as the world's foremost authority in gemology. GIA invented the famous 4Cs of color, cut, clarity and carat weight in the early 1950s and in 1953, created the International Diamond Grading System™ which, today, is recognized by virtually every professional jeweler in the world.
Through research, education, gemological laboratory services, and instrument development, the Institute is dedicated to ensuring the public trust in gems and jewelry by upholding the highest standards of integrity, academics, science, and professionalism. Visit www.gia.edu.
Jewelry Dealers
The sluggish economy presents an opportunity for independent jewelry dealers to serve their existing customers and recruit new customers this holiday season. Now is the time to plan and arrange
Most home-based jewelry dealers rely heavily on recommendations from existing customers for new customers and sales.
Your customer base and sales can be increased significantly by a little innovative marketing. For instance, organize a couple of guys-only jewelry parties at friends houses.
Have the host invite his friends. They will become your customers because you offer good deals (low overhead means low prices on quality jewelry).
Your cost for the snacks and drinks should be paid for with a single sale. Offer the host an incentive... $$ off a piece of jewelry for him (sell it to him at your cost).
Be The Quality Jewelry Discounter.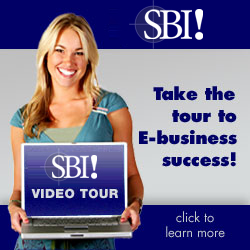 Jewelry Dealers Program
Do you enjoy jewelry and gems?
Do you enjoy talking with friends and friends of friends?
Could you use an extra income source?
Take a look at our great Jewelry Dealers Program.
Carolyn Doyle
~~~~~~~~~~~~~~~~~~~~~~~~~~~~~~
Want to change the e-mail address at which you receive this newsletter?
Want to (gulp) unsubscribe?
and let me know what you want to do.
~~~~~~~~~~~~~~~~~~~~~~~~~~~~~~
The AZGem Gems Newsletter is now distributed through RSS, as well as by e-mail. Use the appropriate button below to add the azgem.com feed to your RSS service.

~~~~~~~~~~~~~~~~~~~~~~~~~~~~~~

AZGem.com is the Web presence of:

The Dorado Company
P.O. Box 8232
Scottsdale, AZ 85252-8232

(C)2014 The Dorado Company All rights reserved.

An az-webs network site