AZGem Gems
October, 2010
---
The World's Most Useful
Gem & Jewelry Monthly Newsletter
---
Written by Carolyn Doyle for customers of
The Dorado Company
and other visitors to the azgem.com website who subscribe.
~~~~~~~~~~~~~~~~~~~~~~~~~~~~~~
Share this newsletter with friends and co-workers by printing or forwarding it to them in its entirety.
~~~~~
Sign up for a free subscription to the AZGem Gems monthly newsletter.
To enquire about gems or jewelry...

~~~~~
Back issues of the AZGem Gems newsletter can be accessed by clicking here.
Usable Gems... and a little opinion.
Fashion Colors For Fall 2010
Fashion colors for Fall 2010 were developed, agreed to, and adopted several months ago.
Now we get to see them and decide how jewelry and accessories can use the colors themselves, or complementary colors.
Who did the developing, agreeing, and adopting? I'm told it's the "movers and shakers" of several related industries... makers of pigments and dyes, fabrics, home furnishings, and designers, ladies fashion houses, and more. The master organization is called the Inter-Society Color Council.
The top ten fashion colors for Fall 2010 are
TOP TEN
ENDIVE

A fresh yellow-green

GOLDEN GLOW

A warm golden yellow

LIVING CORAL

Bright pink-orange blend

LIPSTICK RED

Deep red

PURPLE ORCHID

Bright medium purple

CHOCOLATE TRUFFLE

Deep brown with a hint of plum

LAGOON

Tropical blueish-green

WOODBINE

Lush olive green

OYSTER GRAY

Neutral gray

ROSE DUST

Pinkish-beige
Fashion colors for Fall 2010 will be thoroughly reviewed by the fashion publications. They will exhaustively evaluate the uses and combinations of these colors..
"Now it's time to start focusing on what you'll be wearing for fall. And to help give you a nudge into the future, Pantone has released its Fashion Color Report for Fall 2010."
"Mindful of consumers' need for practicality, plus their desire for newness, designers offer many options for women to extend and embellish their wardrobes this fall," said Leatrice Eiseman, Executive Director of the Pantone Color Institute, says of the report.
"Building on the color palette from spring, this season's offerings include innovative takes on fundamental basics, as well as transporting, lively colors that conjure images of travel and adventure, whether real or aspirational."
Listed here are the Pantone color designations:
| | |
| --- | --- |
| | Endive -- Pantone 13-0632 (fresh yellow-green) |
| | Golden Glow -- Pantone 15-1050 (warm and bold golden yellow) |
| | Living Coral -- Pantone 16-1546 (bright pink-orange blend) |
| | Lipstick Red -- Pantone 19-1764 (deep red) |
| | Purple Orchid -- Pantone 18-3027 (bright purple) |
| | Chocolate Truffle -- Pantone 19-1526 (deep brown with plum undertone) |
| | Lagoon -- Pantone 16-5418 (tropical bluish-green) |
| | Woodbine -- Pantone 18-0538 (earthy olive green) |
| | Oyster Gray -- Pantone 14-1107 (soft gray neutral) |
| | Rose Dust -- Pantone 14-1307 (pinkish-beige neutral) |
Fashion colors for Fall 2010 will influence colored gem jewelry, especially custom and designer pieces.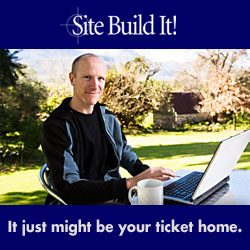 .
A Google search using keywords such as fashion colors, designer fashions, or pantone can return some very interesting information and artisan websites.
Gem Industry News...
Tree of Life Pendant Necklace
In honor of Breast Cancer Awareness Month, actress, survivor, and advocate Christina Applegate collaborated with jewelry designer Alex Woo to create a stylish new pendant necklace to raise money for her Right Action for Women foundation. "This piece reminds me so much of the roses I made out of ribbons for my friends and family while in the hospital," said Christina. "I am so grateful to Alex for creating such a beautiful piece to benefit Right Action for Women.
Proceeds from the necklace will help women at high risk for breast cancer get the screenings and testing they need to beat this disease."
The tree and branches within the pendant are designed to signify balance, peace, harmony and the curves of a woman. The seven leaves represent each day of the week, reminding women to live everyday to the fullest.
To help ensure the early detection of breast cancer, visit alexwoo.com and purchase your necklace during October's Breast Cancer Awareness month. The necklace is offered in both silver ($198) and gold ($998).
100% of the net proceeds directly benefits Right Action for Women, a Christina Applegate foundation
Jewelry Dealers
An ailing economy is an opportunity for independent jewelry dealers.
People still want and need jewelry. Gift occasions, people building and refreshing their wardrobe, and see it - like it - buy it purchases are all sales opportunities for you.
An ailing economy isn't a deal killer when you offer quality, service, and low prices.
Be The Quality Jewelry Discounter.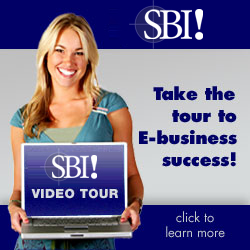 Jewelry Dealers Program
Do you enjoy jewelry and gems?
Do you enjoy talking with friends and co-workers?
Could you use an extra income source?
Take a look at our great Jewelry Dealers Program.
Carolyn Doyle
~~~~~~~~~~~~~~~~~~~~~~~~~~~~~~
Want to change the e-mail address at which you receive this newsletter?
Want to (gulp) unsubscribe?
and let me know what you want to do.
~~~~~~~~~~~~~~~~~~~~~~~~~~~~~~
The AZGem Gems Newsletter is now distributed through RSS, as well as by e-mail. Use the appropriate button below to add the azgem.com feed to your RSS service.

~~~~~~~~~~~~~~~~~~~~~~~~~~~~~~
AZGem.com is the Web presence of:

The Dorado Company
P.O. Box 8232
Scottsdale, AZ 85252-8232
(C)2010 The Dorado Company All rights reserved.