AZGem Gems
October 2011
---
The World's Most Useful
Gem & Jewelry Monthly Newsletter
---
Written by Carolyn Doyle for customers of
The Dorado Company
and other visitors to the azgem.com website who subscribe.
~~~~~~~~~~~~~~~~~~~~~~~~~~~~~~
Share this newsletter with friends and co-workers by printing or forwarding it to them in its entirety.
~~~~~
Sign up for a free subscription to the AZGem Gems monthly newsletter.
To enquire about gems or jewelry...

~~~~~
Back issues of the AZGem Gems newsletter can be accessed by clicking here.
Usable Gems... and a little opinion.
Jewelry Fashion Trends For 2012
Jewelry fashion trends for 2012

is the subject of numerous recent articles. The stories have appeared in both fashion and jewelry publications

. Some are derived from market research interviews. Some are based on analysis of consumer panel choices, and some appear to be the author/craftsperson's personal preferences.

I review the various writings, attempt to judge the validity of the opinions or projections, and make trend projections for my own business. As usual, I find that some jewelry pieces fit into more than one category. Here is my list of...

Jewelry Fashion Trends For 2012

Retro - Reminiscent of Art Deco, Art Nuevo, and even Victorian jewelry designs, this category features seed pearls, small colored gems, and filigree textures. Volume manufacturers seem to be gravitating to this trend.

The subject matter for these jewelry pieces range from animals and plants to geometric shapes. Original designs and near duplicates of famous pieces will be available for the new year.
Studio - Another writer gave the Studio name to this category, and it seems very appropriate. This trend is characterized by handmade artisan jewelry pieces, often with a brushed or frosted finish on the metal parts. Again, pearls and colored gems are the featured accents.
Many of the designs in this group can be labeled as nostalgic - without being vintage. Post World War Two design influences (1950's Vogue) can be seen in many of the jewelry pieces exploiting this trend.
Many of these pieces are one-of, or limited, hand fabricated pieces by local craftspeople. They too, often draw inspiration from nature.
Urban - I suppose that if I were in New York I would have called this one "Metro" or "Urbane.". This trend will remind many of the Techno fashion trend of twenty years ago. Of course most of those who will gravitate to this trend were just being born then.
The designers exploiting this trend are disciples of the Minimalist persuasion. The look is architectural, geometric, or even mechanical.
Earth tone colored gems set in stainless steel, titanium, copper, or other metals tend to soften and add visual interest to pieces within this trend. Volume manufacturers are best equipped to produce these pieces.
Linked - As in chains featuring large links. Chains for the neck and wrist with a bold look is a trend for many. These bold chains are already available, and in a variety of metals and link styles.
Titanium neck chains in an anchor link design may be to your taste and budget. Or possible a fancy chain in yellow gold, silver, or possibly brass with rhodium plating may be in your future. Steel or brass chains with black plating are also part of the Linked trend.
Fashion setters see a bright future for this versatile accessory with appeal to a wide variety of personal styles.
Pop - This jewelry trend reflects the influence of movie stars, popular singers, and other celebrities. The growing re-emergence of the science fiction genre also fuels the Pop design trend.
Some designers embellish their creations with brightly colored gems, while others favor black and white gems. The Pop trend embraces a range of styles, from celebrity bling to hip elegance.
Green - The green, or environmental trend, is spreading into every corner of our lives. Fueled by the popular media and political figures, this trend, as it encompasses jewelry design, promises to be with us for a while.
The green trend makes use of larger or multiple strands of beads, cabochon gems, wood, and a variety of other natural materials. Metal parts, if any, are usually silver or copper. Wire wrapping or bead embroidery is often employed
Jewelry fashion trends for 2012
are in the marketplace now, If the prognosticators are correct, these looks are destined to be very popular soon.
Photo Information
Top - Geometric design from the Studio trend. A bezel set color change spinel really makes this piece!
Next - Reproduction of a famous 1940s flamingo brooch is a beautiful example of the Retro trend. (I used my existing photo of the real one)
Next - Yellow gold plated stylized leaf pendant with natural gemstones represents the nature theme within the Studio trend.
Next - The Urban trend example features stainless steel and multiple rows of garnet gems.
Next - A gold neck chain with 7 mm wide Figaro links is a bold example of the Linked trend.
Next - Beautiful sterling silver earrings set with black and white natural colored gems is a grand example of the Pop trend.
Next - Cabochon gems, beads, and pearls combine in the stunning example of the Green trend.
Below - Gem Special Offer - Opal
Next - Gold bar
Lower -Graceful open heart pendant with gemstone.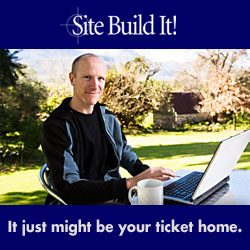 A Google search using keywords such as opal doublet or opal play of color can return some very interesting information and websites.
Gem Offer
Readers have requested that I offer a special deal on a different gem, or occasionally, an easily affordable finished jewelry piece in each newsletter.
We keep gem prices low by buying quality gemstone rough worldwide, and having the rough material cut by our gem cutters in Asia.
We purchased a parcel of nice opal doublets in the size we needed for a project. We have a few left over from the original project. We'll make you a great deal on one.
Doublets are a slice of fine opal married to a stronger backing material. An opal doublet gives the gem strength and more durability. These gems are suitable for use in rings and other jewelry.
| | |
| --- | --- |
| | Opal |
| | Dominant blue with good play of color |
| | Shape: Oval doublet |
| | Size: 13 mm x 9 mm |
| | Parcel size: 4 |
| | Price: $20 each |
Send me an email (with anti-spam) and tell me that you want one of these very nice opals.
For those who missed out on the April special, I now have received several matched pairs from the cutter. The April feature was a matched pair of flawless and colorless (white) zircons, the recognized natural substitute for diamonds.
Gem Industry News
Gold Costlier Than Platinum
Gold continues to cost more than platinum. It's been that way for weeks now. A recent sampling of spot market prices revealed that gold was selling for about $1600 per ounce, while platinum was selling at $1456.
This circumstance leads some to believe that platinum jewelry should also cost less than gold jewelry. That's not true in most cases. Gold jewelry in 14 karat contains 58% gold, plus 42% of other metals. 18 karat gold jewelry is 75% gold. Platinum jewelry usually contains 85 to 90% platinum, and is alloyed with other rare earth metals. Platinum is also more difficult to work with.
Jewelry Dealers
Affluent to Drive 2011 Holiday Shopping Season as Spending Slows for 80 Percent of Consumers
That is the headline on a recent report from The Nielson Company, an international consumer research firm. It's a scary headline for retailers... even our "vest pocket jewelry dealers."
Major takeaways from the report are:
| | |
| --- | --- |
| | Almost 20 percent of consumers already holiday shopping |
| | This is a year to market early |
| | Biggest winners include makers/retailers of gift cards, value products, technology and vacations |
The report also states that "online, club, dollar, toy and consumer electronics retailers, as well as categories such as gift cards, technology, vacations and toys, will all perform well this season."

"Across all income levels, only five percent of U.S. households plan to spend more this year, with affluent households (those earning $100,000 or more) leading the way. Among households earning $100,000 or more, consumers ranked online merchants, club stores and dollar stores as the top three channels where they plan to spend more this shopping season. Among households making $50,000 or less, consumers plan to increase their spending at dollar stores, online merchants and supercenters.

"

Dealers can buck this trend by getting out there now and talking with existing customers... and it never hurts to ask them for referrals. It's a good way to find new customers. By offering affordable jewelry gifts... and even a few "stocking stuffers" you can help your customers and yourself.

Pitching higher-end custom jewelry that is an excellent value can be effective with some customers. You need not make up more than a couple of high-end pieces. Conversation, sketches, and your scrapbook or photos of previously sold jewelry pieces should get you the order.

Be The Quality Jewelry Discounter.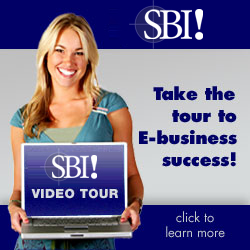 Jewelry Dealers Program
Do you enjoy jewelry and gems?
Do you enjoy talking with friends and co-workers?
Could you use an extra income source?
Take a look at our great Jewelry Dealers Program.
Carolyn Doyle
~~~~~~~~~~~~~~~~~~~~~~~~~~~~~~
Want to change the e-mail address at which you receive this newsletter?
Want to (gulp) unsubscribe?
and let me know what you want to do.
~~~~~~~~~~~~~~~~~~~~~~~~~~~~~~
The AZGem Gems Newsletter is now distributed through RSS, as well as by e-mail. Use the appropriate button below to add the azgem.com feed to your RSS service.

~~~~~~~~~~~~~~~~~~~~~~~~~~~~~~

AZGem.com is the Web presence of:

The Dorado Company
P.O. Box 8232
Scottsdale, AZ 85252-8232

(C)2011 The Dorado Company All rights reserved.

An az-webs network site