AZGem Gems

October 2013
---
The World's Most Useful
Gem & Jewelry Monthly Newsletter
---
Written by Carolyn Doyle for customers of
The Dorado Company
and other visitors to the azgem.com website who subscribe.
~~~~~~~~~~~~~~~~~~~~~~~~~~~~~~
Share this newsletter with friends and co-workers by printing or forwarding it to them in its entirety.
~~~~~
Sign up for a free subscription to the AZGem Gems monthly newsletter.
To enquire about gems or jewelry...

~~~~~
Back issues of the AZGem Gems newsletter can be accessed by clicking here.
Usable Gems... and a little opinion.
Jewelry Treasures Found
Jewelry Treasures Found seemed to be a recurring theme during the past month. I noted with interest three news stories where jewelry, gems, and coins were recovered from diverse locations recently.
One such story concerned the recovery of gold chains and coins from a Spanish ship that went down in a 1715 hurricane along the Florida coast.
Fox News covered the story this way...
Family finds $300,000 of gold treasure off coast of Florida
A Florida treasure-hunting family struck it rich over the weekend when they discovered an estimated $300,000 worth of gold coins and chains off the coast of Fort Pierce.

"This is like the end of a dream" Rick Schmitt who found the sunken treasure with his family and fellow diver Dale Zeak told the Sun-Sentinel.com .

Schmitt and wife Lisa along with their grown children Hillary and Eric uncovered the treasure 150 yards offshore which includes 64 feet of thin gold chains, five gold coins and a gold ring.

"What's really neat about them [Schmitt family] is they are a family, they spend family time together out there and the most amazing part about them is they always believed this day would come," Brent Brisben whose company 1715 Fleet - Queens Jewels LLC owns the rights to the wreckage told Reuters.

The treasure found by the Schmitts comes from the wreckage of a convoy of 11 ships that were destroyed in a hurricane off the coast of Florida in 1715 while en route from Havana to Spain. The 1977 film "The Deep" and the 2008 "Fool's Gold" film were based off of the 1715 wreckage.

According to the ships' manifests, $400 million worth of treasure was on board and so far only $175 million has been found, Brisben said.

Brisben's company bought the rights to the wreck site from legendary treasure hunter Mel Fisher in 2010. He allows others to search for gold under subcontracting agreements.

The Schmitts have been searching for treasure for years and before discovering the gold, a 2002 haul included a $25,000 silver platter. This is also not the first find for Brisben who found 51 gold coins in July worth around $250,000.

In accordance with U.S. and Florida law, the treasure will be taken into custody by the U.S. District Court in South Florida. The state of Florida will then be allowed to possess up to 20 percent of the find to put on display in a state-run museum. The remainder of the gold will be split evenly between Brisben's company and the Schmitt family.

Reprinted with permission
A second find occurred in Jerusalem later in September. NBC News reported...
Jewish medallion found amid golden treasures near Temple Mount
Archaeologists have uncovered a 1,400-year-old hoard of gold coins and jewelry — plus a medallion marked with Jewish religious symbols — at the foot of Jerusalem's Temple Mount, a holy site for three world religions.

"This happens only once in a lifetime," said lead archaeologist Eilat Mazar of the Hebrew University of Jerusalem.

The 4-inch-wide (10-centimeter-wide) medallion is the chief prize: Etched into the golden surface are images of a seven-branched menorah, a ram's horn and a Torah scroll. Thirty-six coins, along with pieces of gold and silver jewelry, also were found at a site just 50 yards (meters) from the southern wall of the Temple Mount, revered by Muslims as Haram al-Sharif.

The treasures were discovered this spring, just a few days after Mazar and her team began a new phase of excavations, and unveiled during a news conference on Monday.

Different eras

A couple of months ago, Mazar announced a significant discovery involving an inscription on a ceramic fragment that goes back to 1000 B.C., the era of Kings David and Solomon. The newly revealed find, dubbed the "Ophel Treasure," dates to a more recent era in Jerusalem's history.

The artifacts were buried in two places amid the ruins of a public structure from the late Byzantine era, around the year 600. The medallion was found buried in a small depression of the structure's floor, along with a smaller medallion, two pendants, a gold coil and a silver clasp. All of those items are thought to have been ornaments for a Torah scroll.

The coins were found in a different location. "The 36 gold coins can be dated to the reigns of different Byzantine emperors, ranging from the middle of the fourth century CE to the early seventh century CE," said Lior Sandberg, a coin specialist at the Hebrew University's Institute of Archaeology.

Along with the coins, the archaeologists found a pair of large gold earrings, a gold-plated silver hexagonal prism and a silver ingot. Remnants of fabric were mixed in with the treasures, suggesting that the items were once held in a cloth purse.

Putting the pieces together

Mazar and her colleagues assembled the pieces of the archaeological puzzle into a story that explained why the treasures were left behind: They surmised that they were abandoned in the wake of the Persian conquest of Jerusalem in the year 614. After the Persians defeated Jerusalem's Byzantine Christian rulers, many Jews returned to the city and expected to live with more religious freedom. But during the 15 years that followed, Persian power waned, the Byzantine Christians regained influence — and Jerusalem's Jews were expelled.

Mazar said the Jews who hid the Torah ornaments and other riches were probably victims of the political reversals.

"It would appear that the most likely explanation is that the Ophel cache was earmarked as a contribution toward the building of a new synagogue, at a location that is near the Temple Mount," Mazar said. "What is certain is that their mission, whatever it was, was unsuccessful. The treasure was abandoned, and its owners could never return to collect it."

Reprinted with permission
The most remote location where treasure was found was in the French Alps during the last few days of September. This treasure is quite different than the two earlier gold treasures. The Mont Blanc treasure consists of unset colored gems.
The news report that caught my interest came from Forbes...
Climber Finds $330,000 Gems From Plane Crash In The Alps
This turns the idea of buried treasure upside down. A French mountain climber scaling Mont Blanc came upon gems worth approximately $333,000, according to reports in The Guardian and other publications

The precious stones almost certainly belonged to someone on one of two Air India flights that crashed into the famous mountain on the border of France and Italy in 1950 and 1996, according to the reports. A total of 165 people were killed in those two crashes.

The gems, around 100, were found neatly packed in bags that were marked, "Made in India," according to The Guardian report. The mountain climber immediately turned the stones over to local French authorities.

At 15,781 feet, Mont Blanc is the highest mountain in the Alps and the European Union. The summit is ascended by an average 20,000 mountaineer-tourists each year.

Reprinted with permission
Jewelry Treasures Found is a nice headline, but may never be my story - or yours. But it is interesting to learn of these accidental finds, and a successful quest by real treasure hunters.
Photo Information
Top - Gold chains and coins recovered from a Spanish Galleon that sank along the Florida coast during a hurricane on July 30, 1715
Next - Gold Jewish medallion unearthed along with other jewelry objects near the foot of Jerusalem's Temple Mount
Next - Gold coins found with the medallion near the foot of Jerusalem's Temple Mount
Next - Panorama of the Graian Alps, including Mont Blanc (White Mountain), the tallest mountain in the French - Italian Alps
Next - View of the Mont Blanc summit (15,781 feet)
Next: - Gem special offer - Matched pair! of Imperial Topaz gems... Rare
Next - Dealer Product Image - Blue Spinel and White Topaz Ring in Sterling Silver
Last - Dealer Program Image - Pink Spinel and Sterling Silver Earrings
A Google search for links or images using keywords such as jewelry treasures found can return some very interesting information and websites.
Gem Offer
Here is this month's special gem deal.
Gem: Imperial Topaz - Matched pair
Color: Imperial
Quality: VVS
Shape: Cushion
Size: 11 x 9.1 mm
Weight: 9.86 carats
Price: $296
Send me an email (with anti-spam) (carolynatazgemdotcom) and tell me that you want this fine gem.
We keep gem prices low by buying quality gemstone rough worldwide, and having the rough material cut by our gem cutters in Asia.
Gem Industry News
Colored Stones and Yellow Gold Jewelry Win Big at the 2013 Emmy Awards
Industry news sources say colored gems and yellow gold jewelry were prominently featured by those attending the recent Emmy Awerds. This year stud earrings with colored gems were about as prevelent as the "drop" earrings more often seen in previous years.
There did not appear to be a color trend in the gems adorning the stars. A variety of gem colors were observed.
JCK Newsletter commented...
Just like the statuettes received by winners, warm yellow gold and colored stones took top jewelry honors at the 65th annual Emmy Awards in Los Angeles on Sept. 22.

Jewelry Dealers
IT is time! Time to begin working your clients on social media and through email. As always, be security conscious when posting and tweeting.
I've heard from several people that they intend to avoid shopping centers as much as possible this year. The recent terrorist attack on the mall in Kenya seems to have spooked them. They intend to do more shopping online.
When asked if they would be open to shopping at a jewelry party at someone's home, they each responded positively. With that in mind, here is an excerpt from a previous newsletter...
Most home-based jewelry dealers rely heavily on recommendations from existing customers for new customers and sales.

Your customer base and sales can be increased significantly by a little innovative marketing. For instance, organize a couple of guys-only jewelry parties at friends houses.

Have the host invite his friends. They will become your customers because you offer good deals (low overhead means low prices on quality jewelry).

Your cost for the snacks and drinks should be paid for with a single sale. Offer the host an incentive... $$ off a piece of jewelry for him.
The holiday season will be here shortly.
Be The Quality Jewelry Discounter.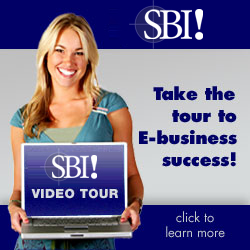 Jewelry Dealers Program
Do you enjoy jewelry and gems?
Do you enjoy talking with friends and friends of friends?
Could you use an extra income source?
Take a look at our great Jewelry Dealers Program.
Carolyn Doyle
~~~~~~~~~~~~~~~~~~~~~~~~~~~~~~
Want to change the e-mail address at which you receive this newsletter?
Want to (gulp) unsubscribe?
and let me know what you want to do.
~~~~~~~~~~~~~~~~~~~~~~~~~~~~~~
The AZGem Gems Newsletter is now distributed through RSS, as well as by e-mail. Use the appropriate button below to add the azgem.com feed to your RSS service.

~~~~~~~~~~~~~~~~~~~~~~~~~~~~~~

AZGem.com is the Web presence of:

The Dorado Company
P.O. Box 8232
Scottsdale, AZ 85252-8232

(C)2013 The Dorado Company All rights reserved.

An az-webs network site