AZGem Gems

October 2014
---
The World's Most Useful
Gem & Jewelry Monthly Newsletter
---
Written by Carolyn Doyle for customers of
The Dorado Company
and other visitors to the azgem.com website who subscribe.
~~~~~~~~~~~~~~~~~~~~~~~~~~~~~~
Share this newsletter with friends and co-workers by printing or forwarding it to them in its entirety.
~~~~~
Sign up for a free subscription to the AZGem Gems monthly newsletter.
To enquire about gems or jewelry...

~~~~~
Back issues of the AZGem Gems newsletter can be accessed by clicking here.
Usable Gems... and a little opinion.
Deep Purple Four Peaks Amethyst
Deep Purple Four Peaks Amethyst is the subject of a current article in the online publication Diamonds.net. This article especially caught my eye because my family has a little history with this mine.
The mine is located "in our backyard" so to speak; It is about forty miles northeast of Scottsdale, Arizona.
The Deep Purple Four Peaks Amethyst article begins by talking about the exceptional quality of gems that come from this source...
The Four Peaks Amethyst Mine in Arizona is the only amethyst mine in the U.S. producing high-quality purple amethyst that is priced above African and South American sources.
The Diamond.net article comments on the ruggedness of the mine's location, even though it is within view of millions living in the Phoenix - Scottsdale area...
At 6,700 feet altitude, the mine is completely surrounded by the Tonto National Forest, with no roads into the 20-acre mine area located between two mountain peaks. The only access is provided by helicopter — "and it can't always land anyway due to wind," says Cavano — or a three-hour rough wilderness hike. Two-man teams of miners stay six to seven days, filtering rainwater for drinking. The site is furnished with a small equipment shed, a generator to power the mining lamps and solar panels and batteries to illuminate and ventilate the mine.
Four Peaks is a mountain rising about a mile in altitude from the surrounding desert.
In the mid-1980's we looked into buying the mine from owner Joe Hyman, a well known Scottsdale businessman. Joe had closed the mine sometime following a tragic event in April, 1974.
It was a cold, blustery, and rainy weekend in the desert below Four Peaks the weekend of that April tragedy. Up on the mountain it was a mini-blizzard. Three miners were caught hiking into the mine by the weather. Two of them did not survive the snowstorm.
The mine was plagued by trespassers, incidents, and injuries after the closure, so Joe put the mine up for sale. A number of people looked into buying the mine over the next several years, including us.
As part of our due diligence, my husband and our son explored the site. I'll let my husband tell about that...
Husband
As part of our gem and jewelry business activities, we had contacted Joe to buy some rough amethyst from his personal stash of material left from when he was operating the mine.
During one of his visits to us, Joe asked why we didn't just buy the mine. We showed some interest in the idea. We asked Joe to show us the mine. He declined, saying he was too old to make that five mile trek again. But he offered to let us go. We stipulated we would have to take someone else along to carry equipment and help dig. Joe and I also agreed that whatever material we recovered would belong to my wife.
We asked around town, and two guys contacted us, saying they had worked at the mine.
So, armed with four notes from Joe authorizing our presence and activities at the mine we set out early one morning. The closest road is on the back side of the peaks, and we were happy to get that close. We parked at the trailhead and divided the equipment, lunch, and water among the four of us.
Then we set off up a steep trail towards a saddle between peaks one and two. Up a steep mountainside, with unstable decomposed granite underfoot... it was the beginning of a real workout
We reached the saddle and the trail took us a few miles across the mountain below peaks two and three.. When we rounded the shoulder below the third and forth peaks, we could see the mine site above us, high up in the fold between the peaks themselves.
We worked our way up the mountain, finally climbing up the rock rubble and tailings on the twenty acre mine site itself. Arriving at a bench at the working level of the mine, we took a little break.
Then the work began. We picked a likely spot on the bench where a promising vein of fine grained, dark sand was exposed. Here we dug a hole about three or four feet across, and five feet deep. We all took turns digging while the others looked through the material extracted, pulling out the crystals.
Some of the crystals were pyramid-shaped, with an ugly brown outer section and a purple core. Most of the crystals recovered were amethyst, with varying saturation, from pale pink, to lavender, to rich deep purple. And a few of the crystals were colorless quartz.
Then it was late afternoon, and time to leave. We divided up the equipment and almost every crystal we had dug up and headed down the mountainside to the trail... and the trucks five miles away. We needed to pack out all of the crystal material so that we could put it through the steps necessary to transform the rough crystals into faceted gems. There was a lot of material yielded by that one hole.
Aside from birds, the only wildlife to say was a ring-tailed cat we encountered on the trail about dusk as we climbed back up the saddle between peaks two and one. Deer, bear, javalena, and mountain lions inhabit the area, but we never saw any on this trip.
When we reached the trucks it was full dark and we had had a full day. We put all of the material in my truck, and I took it home for evaluation... later.
Our son and I sorted, cobbed, and graded the material, weighing it at each step. The goal was to determine the actual yield in faceted gems - in various qualities, sizes, colors and saturation.
We shipped a representative sample (kilos) to Asia for faceting. We had some preliminary talks with Joe about price and terms during this time. After receiving the faceted stones from the cutter, we were able to complete our evaluation.
Deep purple Four Peaks amethyst was commented on very favorably by the cutters when we received the faceted stones from them.
We then considered factors such as initial investment price, mine improvements needed, operating costs and difficulties, liabilities, and more. Those factors were weighed against the probable reserves in the ground, and value of the gems. We determined that, at the right price and terms, the mine was a viable enterprise.
We negotiated with Joe, but could not reach a deal. Joe would not take less than one million dollars, in cash, up front.
Now, I'll turn the story back to Carolyn...
We still have some rough amethyst in stock that we have cut on occasion. We also have faceted Four Peaks gems in stock in a variety of shapes and sizes. As you read above, various shades of amethyst come from the mine. Each shade can be "gemmy" and beautiful on its own. While a small amount of the amethyst is lighter in color, most is deep purple.
Deep purple Four Peaks amethyst is a very desirable, world class, gem from Arizona. Many prefer it to African and South American amethyst.
Photo Information

Top - Deep purple Four Peaks amethyst, emerald cut

Next - Purple Four Peaks amethyst, oval

Next - Four Peaks, as seen from "the rolls" above Saguaro Lake

Next -

Four Peaks after a winter storm, looking towards the mine high up between the two right peaks

Next - Purple Four Peaks amethyst, cushion cut

Next - The same deep purple Four Peaks amethyst, along side a piece of Four Peaks rough

Next - Lighter Four Peaks amethyst, 7 mm round

Next - Deep purple Four Peaks amethyst, cushion cut

Next: - Gem special offer - Deep purple Four Peaks amethyst, pear shape

Next - Industry News - Duchess of Windsor's Cartier panther bracelet sold at an estate auction to benefit charity

Next - Dealer Product Image - Blue Spinel and White Topaz Ring in Sterling Silver

Last - Dealer Program Image - Pink Spinel and Sterling Silver Earrings
A Google search for links or images using keywords such as amethyst birthstone or amethyst lore can return some very interesting information and websites.
Gem Offer
Here is this month's special gem deal.
Gem: Four Peaks Amethyst... the February birthstone
Color: Deep purple
Quality: Very nice
Shape: Pear
Dimensions: 15.6 x 8.6 mm
Weight: 4.14 carats
Price: $124, plus shipping ($5)
Send me an email (with anti-spam) (carolynatazgemdotcom) and tell me that you want this fine gem.
We have other shapes, sizes, and shades of Four Peaks amethyst available.
We keep gem prices low by buying quality gemstone rough worldwide, and having the rough material cut by our gem cutters in Asia.
Gem Industry News
Cartier Celebrates the 100th Anniversary of the Panther
The Cartier panther had its debut in 1914. It was an immediate and resounding success. Since then royalty, near royalty like Wallis Simpson, movie stars, and other people with lots of money have owned Cartier watches, bracelets, brooches, rings, and other pieces of the famed panther collections.
In celebration of the 100th Anniversary, Cartier launched a 56 piece 'Panthère de Cartier' collection in September. The 56 pieces vary greatly in jewelry type, design, and of course, price.
While researching this article, a story on the subject came to my attention on the ForbesLife website. Their article talked about the price range of pieces in the new collection...
The $291,000 white gold ring adorned with aquamarine, beryls, emeralds, onyx and diamonds is undeniably flashy, though the collection also includes more subtle and refined options, such as the $22,700 yellow gold and diamond pendant.
The Forbes article delves into the history of Cartier, and their fabulous panther-themed jewelry. You can read the Forbes Cartier article here.
Also, another article on the subject at Jewels du Jour presents a number of panther collection photos.
Jewelry Dealers
It is time! Time to begin working your clients on social media and through email. As always, be security conscious when posting and tweeting.
I've heard from several people that they intend to avoid shopping centers as much as possible this year. They intend to do more shopping online.
When asked if they would be open to shopping at a jewelry party at someone's home, most responded positively. With that in mind, here is an excerpt from a previous newsletter...
Most home-based jewelry dealers rely heavily on recommendations from existing customers for new customers and sales.

Your customer base and sales can be increased significantly by a little innovative marketing. For instance, organize a couple of guys-only jewelry parties at friends houses.

Have the host invite his friends. They will become your customers because you offer good deals (low overhead means low prices on quality jewelry).

Your cost for the snacks and drinks should be paid for with a single sale. Offer the host an incentive... $$ off a piece of jewelry for him.
Be The Quality Jewelry Discounter.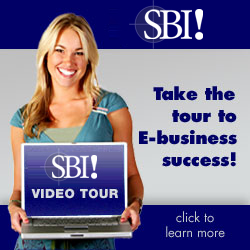 Jewelry Dealers Program
Do you enjoy jewelry and gems?
Do you enjoy talking with friends and friends of friends?
Could you use an extra income source?
Take a look at our great Jewelry Dealers Program.
Carolyn Doyle
~~~~~~~~~~~~~~~~~~~~~~~~~~~~~~
Want to change the e-mail address at which you receive this newsletter?
Want to (gulp) unsubscribe?
and let me know what you want to do.
~~~~~~~~~~~~~~~~~~~~~~~~~~~~~~
The AZGem Gems Newsletter is now distributed through RSS, as well as by e-mail. Use the appropriate button below to add the azgem.com feed to your RSS service.

~~~~~~~~~~~~~~~~~~~~~~~~~~~~~~

AZGem.com is the Web presence of:

The Dorado Company
P.O. Box 8232
Scottsdale, AZ 85252-8232

(C)2014 The Dorado Company All rights reserved.

An az-webs network site