AZGem Gems
November, 2010
---
The World's Most Useful
Gem & Jewelry Monthly Newsletter
---
Written by Carolyn Doyle for customers of
The Dorado Company
and other visitors to the azgem.com website who subscribe.
~~~~~~~~~~~~~~~~~~~~~~~~~~~~~~
Share this newsletter with friends and co-workers by printing or forwarding it to them in its entirety.
~~~~~
Sign up for a free subscription to the AZGem Gems monthly newsletter.
To enquire about gems or jewelry...

~~~~~
Back issues of the AZGem Gems newsletter can be accessed by clicking here.
Usable Gems... and a little opinion.
Gemstone Cutters of Prague
Gemstone cutters of Prague became a familiar reference during the reign of Emperor Rudolf II.
Emperor Rudolf II was an important figure in many fields during his time(1583 - 1612).:
| | |
| --- | --- |
| | King of the Hapsburg Empire |
| | An ardent sponsor of artists and patron of the arts |
| | Emperor of the Holy Roman Empire (Pope) |
Rudolf II relocated the Royal Court to Prague from Vienna in 1583 and set about gathering Europe's most renowned artists, jewelers, scientists, philosophers, architects, and builders.
All seem to have been housed in the massive and sprawling Hradschin Castle. Some employed their expertise in the redesign and expansion of the castle complex itself. Others produced paintings, sculptures, art objects, utilitarian objects, writings, and jewelry.
Among the artists was Ottavio Miseroni, the Court Jeweler. Miseroni was a member of the very prominent lapidary and jewelry craftsman family of Milan and Florence.
Miseroni established lapidary and jewelry workshops within the castle complex, and produced many exquisite pieces wrought from large pieces of jade, lapis, jasper, quartz, and other gemstone materials.
It is said that faceted gems and cabochon gems were produced. Experimentation with the behavior of light interacting with transparent and translucent gem materials was also practiced in the Miseroni lapidary workshops.
Photo Information
Top - A large, oblong double cup carved in red-banded green jasper, by Ottavio Miseroni...
Next - Hradschin Castle in Prague, Czech Republic, overlooking the Vitava River.
Next - The Antonis Minor tea pot in lapis lazuli, by Dionysio, grandson of Ottavio Miseroni.
Next - Stemmed cup in nephrite jade, by Ottavio Miseroni.
Below - Rare pink diamond with the even more rare grade of Fancy Intense Pink.
The workshops of Ottavio Miseroni was active and productive for three generations. The artisans include Ottavio, his brothers, associates and apprentices, and eventually his sons, and grandsons.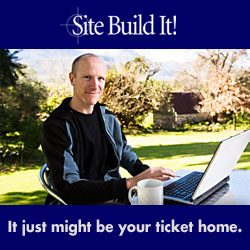 .
The gemstone cutters of Prague - and assembly of artists sponsored by Emperor Rudolf II have contributed much to the world's art treasures.
A Google Images search using keywords such as ottavio miseroni, emperor rudolf II art, or hapsburg empire art can return some very interesting information and websites.
Gem Industry News...
'Fancy Intense Pink' Diamond To Be Auctioned
This magnificent emerald cut diamond weighs 24.78 carats. It goes to auction at Sotheby's Geneva on November 16, 2010.
The gem is graded "fancy intense pink" and internally flawless. The diamond was sold by Harry Winston (Jeweler To The Stars) to an anonymous private party around 1950 It is mounted in a ring setting.
The diamond ring is described in the sale literature as set in a silver band with shield shaped shoulder diamonds.
Sotheby's estimates the diamond's sale price to approach $38 million USD.
Jewelry Dealers
Now is the time! You should be focusing on serving your customers' holiday gift needs. You can provide quality, value, and service. An ailing economy is an opportunity for you, the independent jewelry dealer.
People still want and need to give and receive jewelry. An ailing economy isn't a deal killer when you offer quality, service, and low prices.
Be The Quality Jewelry Discounter.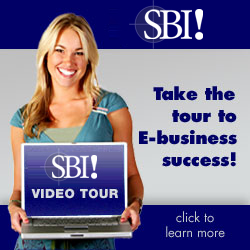 Jewelry Dealers Program
Do you enjoy jewelry and gems?
Do you enjoy talking with friends and co-workers?
Could you use an extra income source?
Take a look at our great Jewelry Dealers Program.
Carolyn Doyle
~~~~~~~~~~~~~~~~~~~~~~~~~~~~~~
Want to change the e-mail address at which you receive this newsletter?
Want to (gulp) unsubscribe?
and let me know what you want to do.
~~~~~~~~~~~~~~~~~~~~~~~~~~~~~~
The AZGem Gems Newsletter is now distributed through RSS, as well as by e-mail. Use the appropriate button below to add the azgem.com feed to your RSS service.

~~~~~~~~~~~~~~~~~~~~~~~~~~~~~~
AZGem.com is the Web presence of:

The Dorado Company
P.O. Box 8232
Scottsdale, AZ 85252-8232
(C)2010 The Dorado Company All rights reserved.