AZGem Gems
November 2011
---
The World's Most Useful
Gem & Jewelry Monthly Newsletter
---
Written by Carolyn Doyle for customers of
The Dorado Company
and other visitors to the azgem.com website who subscribe.
~~~~~~~~~~~~~~~~~~~~~~~~~~~~~~
Share this newsletter with friends and co-workers by printing or forwarding it to them in its entirety.
~~~~~
Sign up for a free subscription to the AZGem Gems monthly newsletter.
To enquire about gems or jewelry...

~~~~~
Back issues of the AZGem Gems newsletter can be accessed by clicking here.
Usable Gems... and a little opinion.
Fashion Colors For Spring 2012
Fashion colors for spring 2012 have been introduced by Pantone, the recognized arbiter of color. The title of Arbiter fits Pantone very well. Arbiter is defined as a judge, or... a person or agency whose judgment or opinion is considered authoritative (as in arbiter of taste).
Colored gemstone jewelry will compliment these fashion colors very well.
| | |
| --- | --- |
| | Orange spessartite garnet |
| | Golden citrine |
| | Iolite |
| | Lapis lazuli |
| | Opal |
| | Padparadscha and many other spinel and sapphire colors |
These are just a few of the colored gems that will complement your spring wardrobe.
The fashion colors for spring 2012 graphic is shown above, but the small swatches and lines leave me wanting larger depictions. I was able to enlarge portions of the graphic without introducing too much fuzziness.
Tangerine Tango is a vibrant, energetic shade that says the wearer of a blazer in this shade is a take-charge individual. The color also says active and fun in casual attire.
Solar Power shines with the warmth of nature... and is in tune with today's emphasis on renewable energy.
Bellflower is a decorative purple that says you are an individual, with artistic flair.
Sodalite Blue delivers a nautical flavor that says strength and determination.
Cabaret is simply gratifying to the senses. It's message is that I'm alive and enjoying it.
Margarita is a soft, but active pastel. It's as vitalizing as it's namesake.
Sweet Lilac announces the arrival of a gentle early summer day. This soft hue evokes an emotional response.
Cockatoo is softer than teal... but it spices up any wardrobe.
Driftwood is a versatile and complementary color for a fresh spring look and feel.
Starfish may be the ultimate complement to the colors of Spring 2012!
Here is the full text of the press release from Pantone...
PANTONE ANNOUNCES FASHION COLOR REPORT FOR SPRING 2012
Designers Offer Consumers a Lively, Upbeat Palette
CARLSTADT, N.J., Sept. 8, 2011 – Pantone LLC, an X-Rite company (NASDAQ: XRIT), and the global authority on color and provider of professional color standards for the design industries, today unveiled the PANTONE® Fashion Color Report Spring 2012. The release of the PANTONE Fashion Color Report coincides with New York Fashion Week, which begins today.
The report features the top 10 colors for women's fashion for spring 2012, along with designer sketches, quotes and headshots, and is available for free download at www.pantone.com/spring2012. This season's report also includes the most directional hues for men's spring 2012 fashion.
The top colors for women's fashion for spring 2012 are:
PANTONE 17-1463 Tangerine Tango
PANTONE 13-0759 Solar Power
PANTONE 18-3628 Bellflower
PANTONE 18-2140 Cabaret
PANTONE 19-3953 Sodalite Blue
PANTONE 14-0116 Margarita
PANTONE 14-2808 Sweet Lilac
PANTONE 14-5420 Cockatoo
PANTONE 18-1210 Driftwood
PANTONE 16-1120 Starfish
"Consumers look to spring for renewed energy, optimism and the promise of a brighter day," said Leatrice Eiseman, executive director of the Pantone Color Institute®. "They have learned how color can help them alter a mood, while providing the vitality and enthusiasm that enables them to experiment with new looks and color combinations."
For spring 2012, designers are inspired by diverse influences, showcasing a range of styles and lifestyles - from free and playful to light and breezy, and contemporary classics. Colors likewise reflect these differing moods, encapsulating vivid brights, fun-loving pastels and soft, muted tones.
Provocative Tangerine Tango, an enticing juicy orange, is a vivacious and appealing refresher to enliven anyone's outlook this spring. Providing a jolt of energy, Solar Power radiates warmth and cheer.
Fanciful Bellflower, a distinct ornamental purple, exudes uniqueness and creativity. Scintillating and sexy, Cabaret is a sensual and intense rosy-red – an excellent choice for summer clothing and cosmetics.
Sodalite Blue, a classic maritime hue, brings order and calmness to mind. Like an anchor to a ship, this dependable shade works with every color in the palette. Cockatoo, a tactile blue-green, is sure to make spirits soar. This unusual hue adds a whimsical touch to the palette and will make a statement this spring.
Margarita, a piquant yellow-green, lifts spirits with its refreshing and stimulating glow. Reminiscent of a blossoming garden on an early spring morning, fragrant Sweet Lilac evokes the fresh scents of summer. This delicate pinkish lilac adds a touch of romance to any wardrobe.
Natural, versatile neutrals add practicality to this season's brights. Driftwood, an adaptable blend of beige and gray with a slightly weathered feel, and Starfish, a perfect warm summer neutral, complement all of the colors in this season's top 10.
The colors featured in the PANTONE Fashion Color Report are pulled from the most widely used and recognized color standards systems in the world, the PANTONE FASHION + HOME Color System, which now includes 175 new colors. Each season, Pantone surveys the designers of New York Fashion Week and beyond to collect feedback on prominent collection colors, color inspiration and color philosophy. This information is used to create the PANTONE Fashion Color Report, which serves as a reference tool throughout the year for fashion enthusiasts, reporters and retailers.
About Pantone
Pantone, a wholly owned subsidiary of X-Rite, Incorporated, has been the world's color authority for nearly 50 years, providing design professionals with products and services for the colorful exploration and expression of creativity. Always a source for color inspiration, Pantone now offers paint and designer-inspired products and services for consumers. More information is available at www.pantone.com.
About X-Rite
X-Rite, Incorporated, is the global leader in color science and technology. The company, which now includes color industry leader Pantone, develops, manufactures, markets and supports innovative color solutions through measurement systems, software, color standards and services. X-Rite's expertise in inspiring, selecting, measuring, formulating, communicating and matching color helps users get color right the first time and every time, which translates to better quality and reduced costs. X-Rite serves a range of industries, including printing, packaging, photography, graphic design, video, automotive, paints, plastics, textiles, dental and medical. For further information, please visit www.xrite.com.
PANTONE®...The color of ideasSM
PANTONE® and other Pantone trademarks are the property of Pantone LLC. ©2011. All rights reserved. The EFI logo and Fiery are
Photo Information
Top - Pantone's Spring 2012 top 10 color palette
Next 10 - Individual enlargements of the colors
Below - Gem Special Offer - Citrine
Next - White zircon matched pair
Next - Emerald and Diamond tiara recently sold by Sotheby's
Lower -Graceful open heart pendant with gemstone.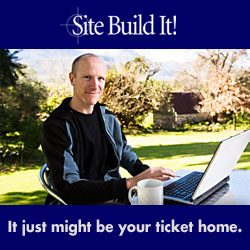 A Google search using keywords such as opal doublet or opal play of color can return some very interesting information and websites.
Gem Offer
Readers have requested that I offer a special deal on a different gem, or occasionally, an easily affordable finished jewelry piece in each newsletter.
We keep gem prices low by buying quality gemstone rough worldwide, and having the rough material cut by our gem cutters in Asia.
This month we are offering a gorgeous citrine in a long oval shape. The rough comes from Zambia. It was cut and polished in Sri Lanka. I have several stones cut from this fine material, but only the one stone in this size and shape.
Gem: Citrine
Shape: Long oval
Size: 2.23 carats, 11.5 mm x 7.5 mm
Price: $27.00
Send me an email (with anti-spam) and tell me that you want this fine gem.
For those who missed out on the April special, I now have received several matched pairs from the cutter. The April feature was a matched pair of flawless and colorless (white) zircons, the recognized natural substitute for diamonds. The price is only $32.00 per pair.
The zircon offer will be available through Christmas... unless they sell out earlier.
Gem Industry News
Sotheby's Sells Extremely Rare Emerald and Diamond Tiara
Sotheby's Geneva sold the most important emerald and diamond tiara to have appeared at auction in three decades for an amazing $12,736,927. That is the highest price ever achieved for a tiara at auction.
The magnificent and extremely rare emerald and diamond tiara, circa 1900, which was formerly in the Collection of Princess Katharina Henckel von Donnersmarck.
David Bennett, Chairman of Sotheby's Jewellery Department for Europe and the Middle East, said: "Sotheby's was honoured to be able to offer perhaps the grandest piece of jewellery to come to sale in over 30 years and the market responded with enthusiasm. "
Commenting on this evening's sale, David Bennett, Chairman of Sotheby's Jewellery Department for Europe and the Middle East, said: "Sotheby's was honoured to be able to offer perhaps the grandest piece of jewellery to come to sale in over 30 years and the market responded with enthusiasm. This evening's results, across the board -- in Noble Jewels, diamonds, coloured gemstones, and pieces signed by the world's greatest jewelers – show the extraordinary appetite among connoisseurs for rarity, quality and provenance."
Jewelry Dealers
A new industry article calls our attention to Black Friday (the day after Thanksgiving)... and to what shoppers will be looking for.
One out of six people you meet are probably planning to buy jewelry as a gift this season. Among your established customers the number will be much higher.
You should be contacting your established customers now. You should also talk up your jewelry business and it's high quality and low price advantages to other people you meet. Get to them before they get to the department stores on Black Friday!
Be The Quality Jewelry Discounter.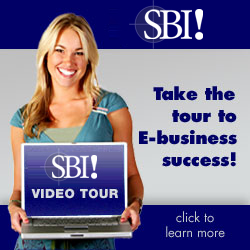 Jewelry Dealers Program
Do you enjoy jewelry and gems?
Do you enjoy talking with friends and co-workers?
Could you use an extra income source?
Take a look at our great Jewelry Dealers Program.
Carolyn Doyle
~~~~~~~~~~~~~~~~~~~~~~~~~~~~~~
Want to change the e-mail address at which you receive this newsletter?
Want to (gulp) unsubscribe?
and let me know what you want to do.
~~~~~~~~~~~~~~~~~~~~~~~~~~~~~~
The AZGem Gems Newsletter is now distributed through RSS, as well as by e-mail. Use the appropriate button below to add the azgem.com feed to your RSS service.

~~~~~~~~~~~~~~~~~~~~~~~~~~~~~~

AZGem.com is the Web presence of:

The Dorado Company
P.O. Box 8232
Scottsdale, AZ 85252-8232

(C)2011 The Dorado Company All rights reserved.

An az-webs network site