AZGem Gems

November 2012
---
The World's Most Useful
Gem & Jewelry Monthly Newsletter
---
Written by Carolyn Doyle for customers of
The Dorado Company
and other visitors to the azgem.com website who subscribe.
~~~~~~~~~~~~~~~~~~~~~~~~~~~~~~
Share this newsletter with friends and co-workers by printing or forwarding it to them in its entirety.
~~~~~
Sign up for a free subscription to the AZGem Gems monthly newsletter.
To enquire about gems or jewelry...

~~~~~
Back issues of the AZGem Gems newsletter can be accessed by clicking here.
Usable Gems... and a little opinion.
Pantone Announces Fashion Color Report Spring 2013
Pantone Announces Fashion Color Report Spring 2013 is the title of an announcement eagerly anticipated and welcomed by designers, artisans, and manufacturers.
Pantone's spring fashion colors go well with pearls, which is to be expected. Just about everything goes well with pearls. With the prices of gold and silver near record highs, pearls are expected to make a strong showing throughout 2013.
The Pantone spring color report proclaims that...
Soothing Neutrals and Energizing Brights Create the Perfect Balance for Spring
Pantone LLC, the recognized global authority on color - and provider of professional color standards for the design industries - recently unveiled the PANTONE® Fashion Color Report Spring 2013.
The report is a "comprehensive overview of designers' use of color in their upcoming collections." Released on the first day of New York Fashion Week," the PANTONE Fashion Color Report features the top 10 colors for women's and men's fashion for spring 2013, along with designer sketches, quotes and headshots." The report is available for free download at www.pantone.com/spring2013.
The Associated Press release says, "The expression 'balancing act' is something we all relate to as we strive to find harmony in the frantic pace of our everyday lives," said Leatrice Eiseman, executive director of the Pantone Color Institute®. "The same can be said for fashion as we look for balance between light and bright, classic and new. This season's color palette emphasizes this need for balance, while at the same time allowing for individuality, self-expression and excitement."
The top colors for women's fashion for spring 2013 are:
| | |
| --- | --- |
| | PANTONE 14-0446 Tender Shoots |
| | PANTONE 14-6011 Grayed Jade |
| | PANTONE 17-5641 Emerald |
| | PANTONE 16-3520 African Violet |
| | PANTONE 17-1664 Poppy Red |
| | PANTONE 16-1360 Nectarine |
| | PANTONE 13-0756 Lemon Zest |
| | PANTONE 16-4120 Dusk Blue |
| | PANTONE 12-1008 Linen |
| | PANTONE 19-3964 Monaco Blue |
Women's Palette
This season, designers overwhelmingly address consumers' desire for self-expression, balance and the need to re-energize. The color direction for spring builds upon these compelling needs with a palette that mixes dynamic brights with novel neutrals to create a harmonious balance. This allows for unique combinations that offer practicality and versatility, but at the same time, demand attention and earn an appreciative glance.
The prevalence of green this spring is undeniable. Similar to the many shades in our natural surroundings, this season's greens offer a stunning foreground or the perfect backdrop for all other hues. Like the first signs of spring, Tender Shoots, a vibrant yellow-green, is invigorating, active and cheerful, while Grayed Jade, a subtle, hushed green with a gray undertone, brings about a mood of quiet reflection and repose. Sophisticated Emerald, a lively, radiant green, inspires insight and clarity while enhancing our sense of well-being. From one extreme to the other, combining all three greens presents an intriguing choice much like Mother Nature intended.
Exotic African Violet is a statement color that brings a touch of intrigue to the palette, as purples often do, and can be incorporated into many unexpected combinations. Try pairing it with exuberant Poppy Red, a seductive, sensual and celebratory shade. Whether it's a knockout dress or a kiss on the lips, every woman's wardrobe and beauty essentials should include this spirited, true red.
Nectarine, a bright, effervescent citrus orange with coral undertones, provides a tangy burst of flavor while cheerful Lemon Zest brings out a piquant taste with its refreshing, sprightly greenish cast.
Signifying the time of day when everything starts to wind down, Dusk Blue offers a calming sense of serenity akin to its green counterpart, Grayed Jade. Both of these colors act as the season's newest neutrals. For an unexpected mix, pair Dusk Blue with the intensity of Nectarine. A warm neutral, Linen is light and airy, providing a nude-like basic that is a must have for spring. Try pairing Linen with Grayed Jade or Dusk Blue. Anchoring Monaco Blue is a classic shade that offers both stability and depth to the entire palette. Combine Monaco Blue with Poppy Red and Linen, or Monaco Blue and Emerald for a fresh collegiate look.
Pantone Fashion Color Report Spring 2013 features colors selected from PANTONE FASHION + HOME, the most widely used and recognized color standards system in the world. Each season, Pantone surveys the designers of New York Fashion Week and beyond to collect feedback on prominent collection colors, color inspiration and color philosophy. This information is used to create the PANTONE Fashion Color Report, which serves as a reference tool throughout the year for the global design community, fashion enthusiasts, reporters and retailers.
Photo Information
Top - Pantone Announces Fashion Color Report Spring 2013 Color Splash
Next - Pearl strand, 30 inch, casual Fresh Water Potato Pearls
Next - Pantone Spring Fashion color swatch, Tender Shoots
Next - Pantone Spring Fashion color swatch, Grayed Jade
Next - Pantone Spring Fashion color swatch, Emerald
Next - Pantone Spring Fashion color swatch, African Violets
Next - Pantone Spring Fashion color swatch, Poppy Red
Next - Pantone Spring Fashion color swatch, Nectarine
Next - Pantone Spring Fashion color swatch, Lemon Zest
Next - Pantone Spring Fashion color swatch, Dusk Blue
Next - Pantone Spring Fashion color swatch, Linen
Next - Pantone Spring Fashion color swatch, Monaco Blue
Next - Gem Special Offer - Pearl stud earrings
Next - Dealer Product Image - Chrome Diopside and White Topaz Ring in Sterling Silver
Last - Dealer Program Image - Pink Spinel and Sterling Silver Earrings
A Google search using keywords such as pantone fashion color report or pearl jewelry fashion can return some very interesting information and websites.
Gem Offer
Here is this month's special gem deal.
A pair of AAA white pearl stud earrings in the most popular size of 6 mm. Posts, cups, and backs are 14 karat yellow gold.
Gem: Natural Pearls, matched pair
Color: White, pink blush
Quality: AAA
Shape: Round
Size: 6 - 6.5 mm
Price: $25
Send me an email (with anti-spam) and tell me that you want this fine gem.
We keep gem prices low by buying quality gemstone rough worldwide, and having the rough material cut by our gem cutters in Asia.
Gem Industry News
A new take on the Midas touch - changing the colour of gold
Press release
Red gold, green gold – a ground-breaking initiative has found a way of changing the colour of the world's most iconic precious metal.
A University of Southampton team have discovered that by embossing tiny raised or indented patterns onto the metal's surface they can change the way it absorbs and reflects light – ensuring our eyes don't see it as 'golden' in colour at all.
The finding results from a major initiative funded by the Engineering and Physical Sciences Research Council (EPSRC) targeting the development of a new generation of nanotechnology-enabled materials.
Equally applicable to other metals such as silver and aluminium, this breakthrough opens up the prospect of colouring metals without having to coat or chemically treat them. This could deliver valuable economic, environmental and other benefits.
The technique could be harnessed in a wide range of industries for anything from manufacturing jewellery to making banknotes and documents harder to forge.
"This is the first time the visible colour of metal has been changed in this way," says Professor Nikolay Zheludev, Deputy Director of Southampton's Optoelectronics Research Centre, who led the project.
"The colours of the objects we see all around us are determined by the way light interacts with those objects. For instance, an object that reflects red light but absorbs other wavelengths will appear red to the human eye.
"This is the fundamental principle we have exploited in this project. By embossing metals with patterns only around 100 nanometres across, we've found that we can control which wavelengths of light the metal absorbs and which it reflects." *
The precise shape and height or depth of the patterns determine exactly how light behaves when it strikes the metal and therefore what colour is created. The technique can be used to produce a wide range of colours on a given metal.
A silver ring, for example, could be decorated with a number of different patterns, making one part of it appear red, another part green and so on; metal features with sophisticated optical properties that would be almost impossible to imitate could be incorporated into documents as security features.
The nano-patterning is carried out at the research level using well-established techniques such as ion beam milling, which may be envisaged as sand-blasting on the atomic scale.
However, the concept may be scaled for industrial production using such processes as nano-imprint, whereby large areas are stamped out from a master template in a manner comparable to CD/DVD production.
"We've filed a patent application to cover our work," Professor Zheludev says, "and we're currently talking to a number of organisations about taking our breakthrough towards commercialisation."
Notes
The breakthrough has been achieved as part of the 'Nanostructured Photonic Metamaterials' initiative, a six-year EPSRC-supported project at the University of Southampton's Centre for Photonic Metamaterials. Receiving just over £5 million in EPSRC funding and due to run until December 2015, this initiative is building on the previous 'Nanophotonics Portfolio Partnership' which received nearly £4 million in EPSRC support.
* The key to this capability is the fact that each individual feature contained within the pattern is smaller than the wavelength of the incident light. Technically speaking, the nano-patterned metal is therefore a 'metamaterial', engineered to provide properties not found in nature.
100 nanometres is about 1/400 of the width of a human hair.
Jewelry Dealers
Now is the time!
Jewelry sales people should be focusing on serving existing customers' holiday gift needs. People that have bought from you before are beginning to look for gift ideas.
You can provide quality, value, and service. An ailing economy is an opportunity for you, the independent jewelry dealer.
These existing customers can also turn you on to new customers... if you ask.
People still want and need to give and receive jewelry. A slow economy isn't a deal killer when you offer quality, personal service, and low prices.
Be The Quality Jewelry Discounter.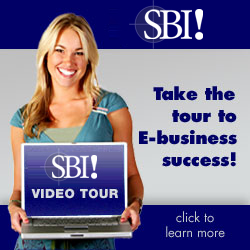 Jewelry Dealers Program
Do you enjoy jewelry and gems?
Do you enjoy talking with friends and friends of friends?
Could you use an extra income source?
Take a look at our great Jewelry Dealers Program.
Carolyn Doyle
~~~~~~~~~~~~~~~~~~~~~~~~~~~~~~
Want to change the e-mail address at which you receive this newsletter?
Want to (gulp) unsubscribe?
and let me know what you want to do.
~~~~~~~~~~~~~~~~~~~~~~~~~~~~~~
The AZGem Gems Newsletter is now distributed through RSS, as well as by e-mail. Use the appropriate button below to add the azgem.com feed to your RSS service.

~~~~~~~~~~~~~~~~~~~~~~~~~~~~~~

AZGem.com is the Web presence of:

The Dorado Company
P.O. Box 8232
Scottsdale, AZ 85252-8232

(C)2012 The Dorado Company All rights reserved.

An az-webs network site