AZGem Gems

November 2013
---
The World's Most Useful
Gem & Jewelry Monthly Newsletter
---
Written by Carolyn Doyle for customers of
The Dorado Company
and other visitors to the azgem.com website who subscribe.
~~~~~~~~~~~~~~~~~~~~~~~~~~~~~~
Share this newsletter with friends and co-workers by printing or forwarding it to them in its entirety.
~~~~~
Sign up for a free subscription to the AZGem Gems monthly newsletter.
To enquire about gems or jewelry...

~~~~~
Back issues of the AZGem Gems newsletter can be accessed by clicking here.
Usable Gems... and a little opinion.
Citrine Is A Gem For November
Citrine Is A Gem For November. It is a popular gem because of its warm golden color... among other fine attributes. But for the most part it is popular because it is a good colored stone for jewelry.
Citrine (the color) is defined as the medium-deep shade of golden yellow. The gemstone as produced by nature can vary somewhat in color. Natural citrine crystals vary not only in hue, but also in other gem color attributes, such as saturation, "brightness", and color purity.
From a pale straw yellow, to bright yellow, to orange-yellow, to yellow-brown, to reddish madeira, this gem comes in several shades and hues, but my favorite is golden or golden-orange.
Natural citrine is becoming more rare in my experience... and the golden variety even more so. A number of citrine deposits have been "mined out" over the years, and new discovery of new deposits is infrequent. When found, relatively small deposits are the norm. Such deposits have historically occurred in part of Asia, the Americas, and even Europe.
Natural citrine however, now comes mostly from East Africa and South America.
Citrine is a gem variety of quartz (silica dioxide, with a trace of alumina). That means it boasts several attractive jewelry qualities. A gemstone's composition and crystalline structure impart the various physical properties that characterize each gem. The characteristics of a particular gem species may make it suitable for use in jewelry. For instance, fluorite can be a beautiful gem, but its lack of hardness makes it unsuitable for use in a finger ring.
Citrine has a hardness of 7 on the Mohs Hardness Scale. The Mohs scale measures how well a substance resists scratching. A value of 7 indicates a gem resists scratching well. (Fluorite has a hardness of 4 on the Mohs scale).
Image courtesy of Kilimanjaro Krystals
Citrine is also the November birthstone, in part because of its warm autumn color.
According to the International Gemstone Association... the custom of wearing birthstones probably first became popular in Poland in the fifteenth or sixteenth century. For more information about the history of birthstones, try The Curious Lore of Precious Stones by George Frederick Kunz, a fascinating compendium of all the powers that have been associated with gemstones through the ages. For example, birthstones originally may have been worn each month by everyone, since the powers of the gemstone were heightened during its month. If that is true, to get the full effect, you need to go out and get a full set of twelve and rotate them each month!
Citrine has another endearing quality for lovers of jewelry. It is affordable. Even though somewhat rare, natural citrine is still not expensive.
Citrine is a gem for November for these reasons. Designers have been featuring this gem in many high-end custom jewelry pieces in the last few years. According to those I've spoken with, this trend will continue for the foreseeable future.
Photo Information
Top - Golden citrine rough crystal piece - untreated
Next - Orange citrine pear shape - 1 piece in stock- heat treated
Next - Citrine golden medeira color - oval shape - 1 piece in stock - heat treated
Next - Golden citrine crystals
Next - Golden citrine cushion shape 11 x 9 mm - 5 pieces in stock - heat treated
Next: - Gem special offer - Orange citrine - emerald cut -- 1 piece in stock - 28.8 cts.
Next - Royal Fantasy Bra from Victoria's Secret
Next - Dealer Product Image - Blue Spinel and White Topaz Ring in Sterling Silver
Last - Dealer Program Image - Pink Spinel and Sterling Silver Earrings
A Google search for links or images using keywords such as citrine gemstones lore can return some very interesting information and websites.
Gem Offer
Here is this month's special gem deal.
Gem: Citrine
Color: Orange
Quality: VVS
Shape: Emerald
Size: 22 x 15 mm
Weight: 28.8 carats
Price: $345
Send me an email (with anti-spam) (carolynatazgemdotcom) and tell me that you want this fine gem.
We keep gem prices low by buying quality gemstone rough worldwide, and having the rough material cut by our gem cutters in Asia.
Gem Industry News
The $10 million Royal Fantasy Bra unveiled by Victoria's Secret
Here's a first look at the Royal Fantasy Dream Angels Demi Bra and matching belt, designed exclusively for Victoria's Secret by world-renowned luxury jeweler Mouawad.
Mouawad has been designing and manufacturing magnificent luxury jewels since 1890. The company is now led by 4th generation Co-Guardians, Fred, Alain & Pascal Mouawad. Backed by more than a century of excellence in its field, Mouawad remains a family business
Victoria's Secret model Candice Swanepoel has been tapped to wear the $10 million Royal Fantasy Bra in the annual Victoria's Secret Fashion Show, which airs 9 p.m. December 10, 2013, on CBS.
The bra and belt set is adorned with over 4,200 rubies, blue and yellow sapphires and diamonds handset in 18-karat gold, and its crowning glory is the bra's 52-carat pear-shaped ruby drop centerpiece.
October 25, 2013
Jewelry Dealers
IT is time! Time to begin working your clients on social media and through email. As always, be security conscious when posting and tweeting.
I've heard from several people that they intend to avoid shopping centers as much as possible this year. The recent terrorist attack on the mall in Kenya seems to have spooked them. They intend to do more shopping online.
When asked if they would be open to shopping at a jewelry party at someone's home, they each responded positively. With that in mind, here is an excerpt from a previous newsletter...
Most home-based jewelry dealers rely heavily on recommendations from existing customers for new customers and sales.

Your customer base and sales can be increased significantly by a little innovative marketing. For instance, organize a couple of guys-only jewelry parties at friends houses.

Have the host invite his friends. They will become your customers because you offer good deals (low overhead means low prices on quality jewelry).

Your cost for the snacks and drinks should be paid for with a single sale. Offer the host an incentive... $$ off a piece of jewelry for him.
The holiday season will be here shortly.
Be The Quality Jewelry Discounter.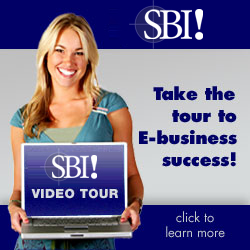 Jewelry Dealers Program
Do you enjoy jewelry and gems?
Do you enjoy talking with friends and friends of friends?
Could you use an extra income source?
Take a look at our great Jewelry Dealers Program.
Carolyn Doyle
~~~~~~~~~~~~~~~~~~~~~~~~~~~~~~
Want to change the e-mail address at which you receive this newsletter?
Want to (gulp) unsubscribe?
and let me know what you want to do.
~~~~~~~~~~~~~~~~~~~~~~~~~~~~~~
The AZGem Gems Newsletter is now distributed through RSS, as well as by e-mail. Use the appropriate button below to add the azgem.com feed to your RSS service.

~~~~~~~~~~~~~~~~~~~~~~~~~~~~~~

AZGem.com is the Web presence of:

The Dorado Company
P.O. Box 8232
Scottsdale, AZ 85252-8232

(C)2013 The Dorado Company All rights reserved.

An az-webs network site