AZGem Gems

November 2014
---
The World's Most Useful
Gem & Jewelry Monthly Newsletter
---
Written by Carolyn Doyle for customers of
The Dorado Company
and other visitors to the azgem.com website who subscribe.
~~~~~~~~~~~~~~~~~~~~~~~~~~~~~~
Share this newsletter with friends and co-workers by printing or forwarding it to them in its entirety.
~~~~~
Sign up for a free subscription to the AZGem Gems monthly newsletter.
To enquire about gems or jewelry...

~~~~~
Back issues of the AZGem Gems newsletter can be accessed by clicking here.
Usable Gems... and a little opinion.
Famous Ruby Jewelry
Famous ruby jewelry is the subject of this month's lead article. Several news stories about the famed Graff ruby are currently appearing in jewelry industry publications and general interest magazines.
Famous ruby jewelry includes a couple of dozen pieces, most of which are now in museums. For our purposes, I have selected a few very significant pieces that continue to be held in private estates or firms. The Graff ruby is one of the pieces on that list.
It seems that kings and queens, emperors, maharajas, and potentates have coveted and collected fine rubies for more that a thousand years. Some of these gems have never been set in mountings. Others have become jewels set in crowns, scepters, and royal jewelry. For the most part, these rubies are now national treasures or in museums.
Some important rubies have been set in jewelry and sold to wealthy, private parties. Many of these pieces never receive publicity, and so... are not famous.
Famous ruby jewelry pieces listed here have a few things in common... quality, size, and provenance.
Quality - Most famous rubies have outstanding "pigeon blood red" color, and gem qualities
Size - Whether a single gem, or a suite of perfectly matched gems, size matters.
Provenance - The history of the gem, or more importantly, which celebrity owned it.
These seem be the ingredients necessary for the jewelry piece to achieve notoriety.
The Graff Ruby
Laurence Graff operates a world-class jewelry firm in London. His flagship store is located on New Bond Street, a prestigious address in the universe of retail. Graff also operates stores in New York and other cities.
Graff acquired the gem through Christie's International Auction in St. Moritz back in 2006. He paid $3.6 million for the 8.62-carat, cushion shaped Burmese stone ($425,000 per carat, a world record at the time).
At the time of purchase this fine ruby was set in a ring mounting, with baguette diamonds (photo above). Graff christened the previously unnamed gem after himself. It is now, and probably forever will be known as the Graff Ruby.
Graff designed a new mounting (top photo) for his magnificent jewel sometime after the acquisition - presumably for a client. The ring now belongs to collector Dimitri Mavrommatis. Mr. Mavrommatis has consigned the Graff Ruby, along with several other pieces, for sale through Sotheby's. The Magnificent Jewels and Noble Jewels auction in Geneva is scheduled to take place on November 12, 2014.
Sotheby's describes the item as...
The cushion-shaped ruby weighing 8.62 carats, set between triangular diamond shoulders within a mount decorated throughout with brilliant-cut diamonds, size 59, signed Graff, together with an alternative ring mount, Graff.
Accompanied by Gübelin report no. 11060194, dated 29 June 2011, and SSEF report no. 45948, dated 20 February 2006, both stating that the ruby is of Burmese origin, with no indications of heating. The SSEF report together with a letter stating:
"The Graff Ruby
...The described gemstones exhibits an impressive weight and purity, combined with a very pleasant shape and cutting style. The faint inclusions found by microscopic inspection represent the hallmarks of the reputed deposit of Mogok in Burma (Myanmar). The stone has been spared to exposure of thermal treatment and its clarity and colour are natural. Its vivid red, poetically referred to as 'pigeon blood' is due to a combination of well balanced trace elements in the stone, typical and characteristic for rubies of the Mogok gemstone tract.
Natural Mogok rubies from this size, colour and clarity represent a great rarity and the Graff ruby with its combination of outstanding characteristics is a very exceptional gemstone."
Ruby and Diamond Necklace

Labeled by Sotheby's simply as the... Superb Ruby and Diamond Necklace, by James W. Currens for Fai Dee, this piece was recently sold at the

Sotheby's Hong Kong Magnificent Jewels and Jadeite sale on 7 April 2014. The necklace, also known as "The Fai Dee Red Emperor Necklace", sold for 77,400,000 HKD (Hong Kong Dollars).

Sotheby's described the piece in their

pre-auction literature as...

"

Of graduating fringe design, set with thirty heart-shaped and thirty pear-shaped rubies together weighing 104.51 carats, spaced by brilliant-cut, pear-shaped and oval diamonds together weighing approximately 59.05 carats, mounted in platinum and 18 karat yellow gold, length approximately 400mm."

Sotheby's Condition Report described the piece as... "A

ccompanied by Gübelin report numbered 13097412/ 1 to 60, dated 27 September 2013, stating that the sixty rubies are natural, of Burmese origin, with no indications of heating, some of the rubies may also be called 'pigeon's blood red' in the trade; and Gübelin Appendix stating that "Fine gem-quality rubies from the Burmese mining regions are truly rarities and reflect the delicate balance of natural conditions essential for the formation of such gems...The combination of rarity, quality and beauty of these gemstones renders this necklace...an exceptional item of jewellery."
Also accompanied by GIA report 6152215658, dated 6 June 2013, stating that the sixty rubies are natural, of Burmese origin, with no indications of heating, the colour appearance is described in the trade as 'Pigeon's Blood'; also accompanied by a GIA Monograph, stating "The Fai Dee Red Emperor Necklace showcases rubies in the collection of a lifetime...Selected for their pre-eminent red color and inherent quality, the gems demonstrate the captivating characteristics that first earned rubies the title 'king of gems'.
Further accompanied by sixteen GIA reports, stating that the sixteen pear-shaped diamonds ranging from 3.06 to 1.02 carats are D to E colour, Internally Flawless to VS1 clarity.
Also accompanied by a Fai Dee Book of Authenticity and signed box."


Fai Dee is a forth generation Bangkok gem dealer specializing in quality Burma rubies.
Elizabeth Taylor's Ruby and Diamond Necklace
The Trust of Elizabeth Taylor sold The Collection of Elizabeth Taylor: The Legendary Jewels, Evening Sale through Christie's over four days in December, 2011. The proceeds were donated to charity. The sale fetched $115,932,000, "becoming the most valuable jewelry auction in history".
Among the most sought after items was the necklace pictured above. The necklace was the main piece of a suite, including a bracelet and earrings. The pieces were auctioned separately.
The suite was designed and fabricated by Cartier, and given to her by husband Mike Todd. Sadly, Todd perished in a plane crash in 1958.
Christie's described the piece in their pre-auction literature as...
A RUBY AND DIAMOND NECKLACE, BY CARTIER
Designed as a circular and baguette-cut diamond latticework bib, set at the front with seven oval and cushion-cut rubies, to the circular and baguette-cut diamond neckchain, joined by a cushion-cut ruby and shield-shaped diamond clasp, mounted in platinum and 18k gold, 14 ins., with French assay marks and maker's mark
Signed Cartier, Paris, no. MC 1151
With report CS 44949 dated 23 May 2011 from the American Gemological Laboratories stating that it is the opinion of the Laboratory that the origin of these rubies would be classified as Burma (Myanmar). Heat enhancement: None

Accompanied by an additional letter from the American Gemological Laboratories attesting to the rarity and prestige of these rubies
Christie's estimated the sale price to be between $200,000 - $300,000. The actual sale price was $3,778,500.
Elizabeth Taylor's Ruby ring
Elizabeth Taylor's ruby and diamond ring was another sought after pieces in Christie's auction, "The Collection of Elizabeth Taylor: The Legendary Jewels". The 8.24 carat ruby is judged by experts as "pigeon blood color, and Burmese in origin. She called it the perfect color.
The ring was designed and fabricated by Van Cleef & Arpels at the order of Taylor's husband, Richard Burton. He gave it to her at Christmas, 1968.
Christie's described the piece in their pre-auction literature as...
A RUBY AND DIAMOND RING, BY VAN CLEEF & ARPELS
Set with an oval-cut ruby, weighing approximately 8.24 carats, within a circular-cut diamond surround, the shoulders decorated with circular-cut diamonds, mounted in 18k gold, circa 1968, with French assay mark
With maker's mark for Van Cleef & Arpels
With report CS 44952 dated 23 May 2011 from the American Gemological Laboratories stating that it is the opinion of the Laboratory that the origin of this ruby would be classified as Burma (Myanmar). Heat enhancement: None

Accompanied by an additional letter from the American Gemological Laboratories attesting to the rarity and prestige of this ruby
Christie's estimated the sale price to be between $1,000,000 and- $1,500,000. The actual sale price was $4,226,500.
Sarah Ferguson's Engagement Ring
Sarah Ferguson received an impressive ruby and diamond engagement ring from Prince Andrew. The ring came from Garrard Jewellers, a British firm with an extensive international presence, and specializing in luxury goods.
The ring is simply described simply as an oval Burmese ruby surrounded by 10 diamonds set in white and yellow gold. The ring design was sketched by Prince Andrew and fabricated by Garrard, the Royal Jewellers at that time. The ring was valued at £25,000 in 1986.
Sarah became Duchess of York at the time of their wedding. The couple separated in 1992, and divorced in 1996.
Star of Bharany Ruby
The Star of Bharany Ruby is acknowledged by industry experts as one of the world's very finest star rubies. That determination is based on the gems desirable characteristics such as color, cut, star appearance, and size of the gem.
The gem was named by and for its first known owner, the House of Bharany, a venerable and high profile gemstone and art dealer based in New Delhi.
The Star of Bharany Ruby is described as...
An oval, high-domed, cabochon-cut, star ruby weighing 27.62 carats. The color is purplish-red - darker than most star rubies with such a "fairly well-defined" six-rayed star. The gem exhibits good translucency, and is free of inclusions other than the microscopic rutile needles necessary to cause the star effect.
The Star of Bharany Ruby was mounted in a ring setting by the House of Bharany, as the center stone in an 18k, yellow gold ring, surrounded by 24 round brilliant-cut, white diamonds.
In recent years, the House of Bharany sold the star ruby ring to the House of Louis the Fifteenth, a fine jewelry dealer in Phoenix, Arizona. A new sale of the piece would be necessary to establish the current market value of this fine gem.
Black Prince's Ruby
This discussion would not be complete without mentioning the most famous ruby of them all, the Black Prince's Ruby. Except it is not a ruby. It is a large, red spinel. Spinel is a cousin to ruby and sapphire (corundum). Prior to the science og gemology, red spinel was often identified as ruby because of the color and hardness of the two gems.
The Black Prince's Ruby is part of the British crown jewels, and is a center piece in the Imperial State Crown. This gem is known to have been mounted in several battle helmets and crowns over the centuries. The crown of Queen Victoria and the current crown are most noted. Queen Victoria was queen of the United Kingdom of Great Britain and Ireland from 1837 until her death in 1901. Queen Elizabeth II ascended the throne in 1952. Elizabeth may overtake Victoria as the longest ruling British Monarch.
The Black Prince's Ruby has a documented history "dating back to the middle of the 14th century" and, (with one exception) has been in the possession of the British Royals since it was given to Prince Edward of Woodstock... who was known as the "Black Prince", in the year 1367.
The early known history of this gem involves Moorish (Muslim) history in Spain and royal intrigue.
The gem is described as a blood red gem, weighting approximately 170 carats, and being "about the size of a hen's egg.
Photo Information
Top - Graff Ruby - new setting
Next - Graff Ruby - older setting
Next - Red Emperor Necklace
Next - Elizabeth Taylor's Ruby and Diamond Necklace
Next - Elizabeth Taylor's Ruby ring
Next - Sarah Ferguson's Engagement Ring
Next - Star of Bharany Ruby
Next - Black Prince's Ruby set in the British Imperial State Crown
Next: - Gem special offer - Imperial topaz, a November birthstone
Next - Industry News - Zambian emerald rough
Next - Dealer Product Image - Blue Spinel and White Topaz Ring in Sterling Silver
Last - Dealer Program Image - Pink Spinel and Sterling Silver Earrings
A Google search for links or images using keywords such as ruby lore or black prince's ruby history can return some very interesting information and websites.
Gem Offer
Here is this month's special gem deal.
Gem: Imperial Topaz... the November birthstone
Color: Champagne
Quality: Very nice
Shape: Oval
Dimensions: 11 x 8.9mm
Weight: 4.3 carats
Price: $129, plus shipping ($5)
Send me an email (with anti-spam) (carolynatazgemdotcom) and tell me that you want this fine gem.
We have other shapes, sizes, and shades of blue topaz available.
We keep gem prices low by buying quality gemstone rough worldwide, and having the rough material cut by our gem cutters in Asia.
Gem Industry News
GIA Researchers Visit Emerald Mines in Zambia
photo credit: Planetary Gems
In September 2014, a team of field researchers from the Gemological Institute of America (GIA) traveled to Zambia to collect emerald samples for the Institute's gem identification database and to document the current state of Kagem, the world's largest emerald mine, located in the Kafubu mining area. Since Gemfields, the publicly-traded gemstone mining company, acquired the open pit mining operations six years ago, ore mining has increased from 3,000 to 8,000 tonnes per month and rock handling has increased from 125,000 to 750,000 tonnes per month.
Field gemologists Vincent Pardieu and Andrew Lucas, Gems & Gemology's (G&G) technical editor, Tao Hsu, videographer Didier Gruel and expedition guest Stanislas Detroyat made up the research team. Lucas said, "I've visited numerous colored gemstone mining operations throughout the world, but one of this size, modernization and organization really gives a visual of the changes that may be coming to our industry."

Detroyat said, "Standing in front of the pit is like looking at a geological textbook." By combining an understanding of the geology with professional mining methods, Gemfields has turned Kagem into a profitable operation. In July 2009, its first high-grade rough emerald auction achieved $4.4 million and in February, an auction achieved $59.31 million.
Along with a standardized grading system for emerald rough and an auction platform, environmentally sound practices and community outreach programs have revolutionized the mine-to-market gemstone business. In-pit dumping ensures that the environmental liability is kept as low as possible, while increased exploratory drilling, mapping of pegmatite and talc magnetite schist, resource calculations and mining software have improved the technical output of the mine.
Following the visit to Kagem, Pardieu, along with Detroyat and Gruel, continued on to additional Zambian emerald mines to collect comparative samples. At the small mining operation of Musakashi in the Solwesi province, the team confirmed the existence of an emerald deposit with interesting internal features and color reminiscent of Colombian emeralds as reported in the summer 2014 issue of G&G. Meanwhile, several other operations in the Kafubu area, such as Miku, Dabuisha, Matenke and Benisa, are now run by Chinese companies.
Pardieu said, "It was fascinating to visit and study the Kafubu emerald mining area, one of the oldest gemstone producing areas is Africa, and to witness the challenges faced by the local miners. In comparison to other gems, emerald is very difficult to mine since it's mainly mined from primary deposits and production is technically much more challenging."

In keeping with its mission to ensure the public trust in gems and jewelry, GIA regularly conducts research field trips to important gem and jewelry centers around the globe, incorporating findings into research practices and education programs and providing information to the trade and public. GIA appreciates the access and information provided during these visits; however, they should not be taken as or used as a commercial endorsement. Findings from the Zambia field trip will be featured in an upcoming issue of G&G, as well as in field reports and video documentaries on www.gia.edu.
Jewelry Dealers
It is time! Time to begin working your clients on social media and through email. As always, be security conscious when posting and tweeting.
I've heard from several people that they intend to avoid shopping centers as much as possible this year. They intend to do more shopping online.
When asked if they would be open to shopping at a jewelry party at someone's home, most responded positively. With that in mind, here is an excerpt from a previous newsletter...
Most home-based jewelry dealers rely heavily on recommendations from existing customers for new customers and sales.

Your customer base and sales can be increased significantly by a little innovative marketing. For instance, organize a couple of guys-only jewelry parties at friends houses.
Have the host invite his friends. They will become your customers because you offer good deals (low overhead means low prices on quality jewelry).
Your cost for the snacks and drinks should be paid for with a single sale. Offer the host an incentive... $$ off a piece of jewelry for him, or for him to gift.
Be The Quality Jewelry Discounter.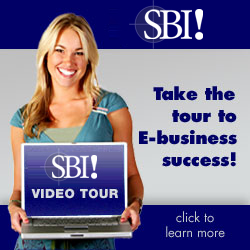 Jewelry Dealers Program
Do you enjoy jewelry and gems?
Do you enjoy talking with friends and friends of friends?
Could you use an extra income source?
Take a look at our great Jewelry Dealers Program.
Carolyn Doyle
~~~~~~~~~~~~~~~~~~~~~~~~~~~~~~
Want to change the e-mail address at which you receive this newsletter?
Want to (gulp) unsubscribe?
and let me know what you want to do.
~~~~~~~~~~~~~~~~~~~~~~~~~~~~~~
The AZGem Gems Newsletter is now distributed through RSS, as well as by e-mail. Use the appropriate button below to add the azgem.com feed to your RSS service.

~~~~~~~~~~~~~~~~~~~~~~~~~~~~~~

AZGem.com is the Web presence of:

The Dorado Company
P.O. Box 8232
Scottsdale, AZ 85252-8232

(C)2014 The Dorado Company All rights reserved.

An az-webs network site