AZGem Gems
December, 2010
---
The World's Most Useful
Gem & Jewelry Monthly Newsletter
---
Written by Carolyn Doyle for customers of
The Dorado Company
and other visitors to the azgem.com website who subscribe.
~~~~~~~~~~~~~~~~~~~~~~~~~~~~~~
Share this newsletter with friends and co-workers by printing or forwarding it to them in its entirety.
~~~~~
Sign up for a free subscription to the AZGem Gems monthly newsletter.
To enquire about gems or jewelry...

~~~~~
Back issues of the AZGem Gems newsletter can be accessed by clicking here.
Usable Gems... and a little opinion.
Gemstone Stud Earrings And Real Gold
Gemstone stud earrings and real gold mountings are still available here.
The gems are real natural gemstones in a generous size. Each gem is 7 mm in width, in a classic round shape, and fully faceted and polished to bring out the brilliant color and natural sparkle.
Red Garnet - This gem is THE classic red gem for earrings. Every woman has, or needs, at least one pair of garnet earrings.
Citrine - A fashionable gem in a sweet orange-yellow hue. I think this is the most attractive citrine color. Very nice earrings!
Paraiba Topaz - The intense blue-green color of this gem stone is strikingly similar to the very costly Paraiba Tourmaline from the same area.
Blue Topaz - This is our very popular "Top Swiss Blue" gem. Always in style and very appealing.
Royal Amethyst - The fabulous purple gem, this time from Brazil. It's a classic gem for earrings. Amethyst always ranks among the top five most popular colored gems.
Oro Verde - This beautiful and intriguing gem has an interesting name. Oro means "gold" in the Spanish language and Verde means "green".
Oro Verde is a stunning gold-green colored gem in the same family as citrine and amethyst.
These are all beautiful studs in a great size, made with natural gems and 14 karat.gold mountings.
These are solid 14 karat yellow gold... not gold plated nor even gold filled. The posts and backs are also solid 14 karat gold.
2005 Prices
Several years ago we were advised that the price of commodities would continue to rise for the foreseeable future. Financial and manufacturing trade groups were advising manufacturers to hedge their basic materials.
For The Dorado Company, that meant buy as many of the gold mountings and gems that we use to make our popular gemstone earrings as we could afford.
So we bought a ton of each! Well, maybe not a ton... but we bought a several years' supply. Now we're glad that we did. Gold prices have tripled, and many manufacturers have switched to silver or other metals to keep their jewelry affordable.
Our popular gemstone stud earrings are still selling at the old price.
Another $10 Off
For readers of our newsletter we will sell you these earrings for only $79 per pair until Christmas.
Send me an email (with anti-spam) to order a pair for yourself, and maybe a pair or two as gifts.
Photo Information
Top - The six gemstones available in our popular gemstone stud earrings.
Next - Red Garnet earring adorning her ear.
Next - Gemstone and earring size compared to a dime. The metal is all 14 karat yellow gold and the gems are Swiss Blue Topaz.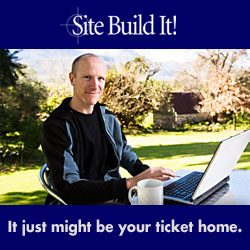 .
A Google Images search using keywords such as 14 karat 7 mm gemstone earrings, or blue topaz can return some very interesting information and websites.
Gem Offer
Readers are requesting that I offer a special deal on a different gem in each newsletter. I am not able to offer gems at prices below my cost as some readers have requested, but I will offer them at very low prices.
We keep gem prices low by buying quality gemstone rough worldwide, and having the rough material cut by our gem cutters in Asia.
This month's featured item is:
| | |
| --- | --- |
| | Gem: Natural blue zircon |
| | Shape: Round |
| | Size: 5.4 mm |
| | Price: $12 each |
Send me an email (with anti-spam) and tell me if you want just one... or a matched pair.
Gem Industry News...
'Fancy Intense Pink' Diamond Sells For $46 Million
Last month we wrote about a rare diamond to be auctioned by Sotheby's in Geneva, Switzerland.
The gem is graded "fancy intense pink" and internally flawless. This magnificent emerald cut diamond weighs 24.78 carats. It is generally recognized as the largest fine pink diamond known to exist.
Sotheby's Geneva sold the diamond on November 16, 2010. Four bidders competed for the gem. The bidding was finally won by Patti Wong, bidding on behalf of British diamond magnate Laurence Graff.
Sotheby's estimated the diamond's sale price to approach $38 million USD. It sold for a world record price of $46.1 million.
Jewelry Dealers
IT has arrived!
The Christmas sales season is upon us. This is where many jewelry dealers make the most sales of the year. You should be working with your existing customers and asking them to refer new customers to you.
When someone does send you a new customer... reward them!.
An ailing economy isn't a deal killer when you offer quality, service, and low prices on beautiful jewelry and loose gems.
Be The Quality Jewelry Discounter.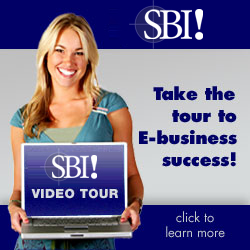 Jewelry Dealers Program
Do you enjoy jewelry and gems?
Do you enjoy talking with friends and co-workers?
Could you use an extra income source?
Take a look at our great Jewelry Dealers Program.
Carolyn Doyle
~~~~~~~~~~~~~~~~~~~~~~~~~~~~~~
Want to change the e-mail address at which you receive this newsletter?
Want to (gulp) unsubscribe?
and let me know what you want to do.
~~~~~~~~~~~~~~~~~~~~~~~~~~~~~~
The AZGem Gems Newsletter is now distributed through RSS, as well as by e-mail. Use the appropriate button below to add the azgem.com feed to your RSS service.

~~~~~~~~~~~~~~~~~~~~~~~~~~~~~~
AZGem.com is the Web presence of:

The Dorado Company
P.O. Box 8232
Scottsdale, AZ 85252-8232
(C)2010 The Dorado Company All rights reserved.